Camping, as adventurous as it sounds, is one of the most exciting forms of outdoor activity where you stay in tents or protective shelters overnight in the middle of nature. 
It could be a perfect getaway if you are planning an escape from the city's hustle and bustle. 
Perfect for people who don't just want to go on vacations but like outdoor adventures and exploring new places and lands. Plus it is also a cost-effective way of experiencing traveling and outings.
But for the perfect camping trip, you'll require a backpack filled with all the essential amenities for surviving the night away from home. 
It may include clothes, food, travel gear and more.
With this article, we'll help you list out the most important, not to miss articles, to take with you on an overnight camping trip and a few crucial tips to keep in mind for a zero-fuss unforgettable expedition. 
So, follow along till the end!
Travel Essentials To Keep in Camping Backpack
Imagine you are on your most awaited hiking camping tour. You have finally found the right spot to set up your tent for the starry night gazing and as you reach out to your backpack for the required items, you realize that you've forgotten to bring in your night vision binoculars!
This is where a backpacking checklist comes in. It can help you organize everything in a systematic way as you check off all the necessary stuff to be taken one by one.
And if you are a backpacking beginner and are not sure what to stuff in, having a list of all the requirements together in a place is a must, for a stress-free and unforgettable camping adventure. 
1. Carrying Gear for Camping
Water-resistant backpacks that are lightweight and comfortable to carry around and sufficiently spacious with organized sections are a must.
☛ A waterproof backpack and a rain cover for the bag
☛ Pack liners
☛ Dry bags
☛ Garbage bags
☛ Organizers
2. Camping Shelters and Tent Essentials
Proper shelter and protective gear to stay the night outdoors will require:
☛ Optimal size lightweight outdoor tents
☛ Tent pegs
☛ Portable travel table for camp
☛ Folding Chairs
☛ Heavy duty ropes
3. Camping Kitchen Essentials
A well-equipped kitchen kit will let you enjoy your outing even more. What's to be included largely depends on the kind of camping trip you are planning, but the usually essential stuff required for preparing delicious meals outdoors is listed below:
➜ Fuel for the camp stove
➜ Basic pots and lids
➜ Bowls and utensils
➜ Water containers (up to 10 L should be enough)
➜ Storage containers for food
➜ Some extra disposal bags
➜ Bottle openers
➜ Paper towels
➜ Frying pans or cooking set
➜ Firestarters or matchstick
➜ Dry cloth
➜ Soap 
➜ Knife and cutting Board
➜ Spice set
4) Sleeping Gear for Camping
➜ Sleeping pad or sleeping bag
➜ Portable pillows
➜ Bag sacks
➜ Comfortable sleeping bag liners
➜ Earplugs and an eyemask (optional)
5. Food and Water
Adequate water supply, energy foods and extra snacks should be on your packing list. 
☞ Water bottles
☞ Energy drinks
☞ Energy bars
☞ Water treatment of filtration system
☞ Quick meals and snacks
6. Clothing and Layering 
So, what should you wear when going camping?
For surviving outdoors, appropriate clothing items in accordance with weather conditions are necessary for proper functionality in unprecedented situations. You must consider proper base layer, middle layer and top layer clothing apparel that are protective and do not impact your mobility at the same time. 
☞ Quick-drying shirts 
☞ Moisture-wicking pants or shorts
☞ Fleece jackets
☞ Sun hats
☞ Quick-dry underwear
☞ Quick-drying socks
☞ Waterproof rain jackets
☞ Rain pants
☞ Sunglasses
☞ Swimsuit 
☞ Gloves, beanies or winter hats, jumpers or hoodies for winter camping
7. Camping Footwear
Opt for hiking camping boots that are ultra-lightweight and comfortable. Always carry an extra pair of shoes just in case. Also, keep along a waterproof slip-on in case you'll need to cross water streams or navigate through the rain.
☛ Waterproof slip-on shoes 
☛ Light camping boots with good grip
☛ Shoe liners
☛ Shoe bags 
8. Personal Accessories
Not to miss personal items could be:
☛ Phone
☛ Charger and power bank
☛ Wallet, cash, card
☛ID, permits and other essential documents
☛ Car keys
9. Toolset
To ensure you have everything to fix unexpected impediments carry a comprehensive tool kit for all your camping needs.
☛ Muti-tool kit
☛ Lanterns
☛ Repair tape
☛ Sewing kit
☛ Knives and Scissors
☛ Flashlight
☛ Bungee cords
☛ Safety pins
☛ Tent repair patches
☛ Spare patches for air mattresses and pillows
☛ Signal mirrors
10. Navigation
➜ Map
➜ A GPS device
➜ Compass
➜ Altimeter watch
➜ Satellite finder 
➜ Binoculars (of course!)
11. First Aid Kit
The most crucial of all the camping supplies to be carried along is a first aid box. Camping alone without away from any direct medical help requires you to keep ready with all the basic care items for emergencies.
➜ Bandages
➜ Thermometer
➜ Aspirin
➜ Cotton pads
➜ Cold compress
➜Sunscreen
➜ Antibiotic ointments
➜ Heat pads
➜ Tweezers
➜ Biodegradable disposable gloves
➜ Spare waterproof bags
➜ Basic prescription medications
12. Hygiene Must-haves
☞ Toothbrush 
☞ Toothpaste
☞ Alcohol-based sanitizers
☞ Essential toiletries
☞ Biodegradable soap
☞ Menstrual hygiene items
☞ Toilet papers
☞ Washcloths
☞ Quick dry towel
☞ Laundry bag
☞ Bug repellent
(Quick Tip: Avoid deodorants or fragrant cosmetics as they may attract bugs and wild animals)
13. Campfire Essential Accessories 
Your camping trip is not complete without a bonfire. Even more imperative if you are camping in winter. Some essential campfire accessories to have beforehand are:
☞ Small ax
☞ Muti-tool kit
☞ Firewood
☞ Firestarter kit or matchsticks
☞ Protective gloves
☞ Roasting sticks and grill (optional)
14. Battery-operated Lantern or a Headlamp
When you are about to stay outdoors overnight, amidst nature without any light sources around, adequate lighting equipment is important. Headlamps are easy-to-use instruments especially while you setting up tents and cooking when you can't carry torches or lanterns in your hands.
15. Bug and Bear Spray 
A bug spray is a must when you are camping and plan to sleep outdoors. Bug sprays are topical drug products that are meant to repel mosquitoes, insects and bugs away and can be applied on clothes or skin directly. 
However, it is important to check that they should be non-toxic, do not cause allergies and do not react adversely on your skin. 
Also, if you are camping in the wild, don't forget to carry a certified bear spray. Bear sprays are suitable to repel bears and should not be used on humans.
Camping Extras and Miscellaneous Items
☞ Journal and pen
☞ Music system
☞ HD Camera for pictures
☞ Night Vision Binoculars
☞ Camping Mats
☞Extra Batteries
☞ Bug or mosquito nets
☞ Whistle
☞ Musical Instruments or board games for entertainment (optional)
Conclusion
All camping trips are different. Supply to be packed depends on the place you are planning to go camping, the number of individuals, the duration of camping, the weather and much more. 
Although staying outdoors in the open needs you to understand how much you can endure and consider your experience as a camper. We suggest you carry only the very essential items you think you will need on the trip to keep your backpack as lightweight as possible. 
Just try and anticipate essentials to combat weather conditions, garbage disposal and first aid emergencies and you are all set camping! 
Read Also:
Healthy Snacks for Traveling: Keep Your Body and Mind Fueled on the Go
Top 10 Best Travel Neck Pillows for Long Flights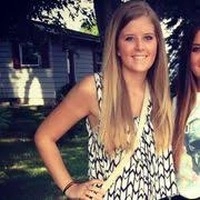 Ferona Jose is a passionate travel writer and blogger at Travelistia. She has traveled throughout Europe, Asia and the Americas. Her writing focuses on cheap travel destinations, travel experiences, cultural insights, and travel hacks.