Traveling, working or living in a foreign country can be exciting and life-changing. However, traveling abroad, no matter the destionations or purposes, you must ensure that you have the right and qualified visa. A visa is a document that allows a person to enter and stay in a foreign country for a specific period. There are many types of visas with different requirements and restrictions. In this article, we will explain what various types of visas are and also help you determine the right one for your trip.
Tourist Visa
A tourist visa can be the mostly used type of visa. People who wish to visit a foreign country for relaxing, leisure or vacation can go for this type of visa. It is commonly granted for a short period of time, usually no more than 90 days. To get a tourist visa, you will need to submit proof of your travel plans, including your itinerary, hotel bookings, flight tickets, etc.
Student Visa
Studying in a different country needs a student visa. Student visa is usaually granted to students who have been accepted into a foreigh educational college or an instition, allowing your to stay in the country for the period of your studies. To apply for a student visa, you will need to submit proof of your enrollment in the foreign school, fincancial resources as well as your plans to return to your home country after finishing studies.
Work Visa
If you have plans to getting a job or working in a foreign country, you will need a work visa. This type of visa is issued to those who have gained a job offer from a foreign employer. Likewise, getting a work visa will require the proof of your job offer, your qulifications and intentions to get back to your home country after the employment ends.
Business Visa
A business visa is for people who are ready to travel to a foreign country for business purposes. Hence, it's necessary for attending business meetings, conferences, business activities, and so on. Business men need to submit proof of their business activities during applying for a business visa, including invitations, introduction letters, proof of financial resources, etc.
Transit Visa
Transit visa is needed when you pass through a foreign country only to the final destination. A transit visa allows travelers to stay in the country for a short period of time, normally no more than 72 hours. A proof of travel plans such as travel intinerary and proof of onward trvel are required to obtain such a visa.
Family Visa
If you plan to visit your family members living in a foreign country, then you will a family visa for the trip. A family visa ensures you legally stay in the country for the time of your visit. To apply for a family visa, you will need to submit proof of your relationship between you and your family members, including birth certificates, marriage certificates, etc., as well as proof of financial resources.
Immigrant Visa
An immigrant visa is for people who intends to indefinitely move to another country, such as living, working and studying in a foreign country permanently. To get an immigrant visa, immigrants need to offer proof of their eligibility to immigrate, including qualifications, financial resources, and their intentions to live in the country for the rest of their life.
Basic Steps for Applying for a Tourist Visa
The steps for applying for a visa vary from types of visas as well as the countries you are heading to. Nontheless. There are some basic steps for you to follow if you plan to get a tourist visa.
Check if you need a visa
First and foremost, check out if you need a tourist visa to visit the destionation country as some countries are visa-free for specific passports. Also, figure out what type of visa you will need.
Gather required documents
Based on the country you are traveling to and personal circumstances, you will need different documents for applying for a tourist visa. However, here we have listed some common documents for application:
Passport: Your passport is necessary and should be valid for at least six months beyond your coming stay, and should have at least one blank page for the visa.
Visa application form: Filling out the visa application form is needed as well. They can normally be found on the website of the embassy or just consulate of the country you are visiting.
Passport-sized photos: You may need to provide passport-sized photos of yourself. Try AiPassportPhotos to easily create passport-sized photos online. It's easy to use and it ensures you get a qualified photo without leaving your home.
Proof of accommodation: You may need to provide proof of where you will be staying during your trip, such as a hotel reservation or the hotel address.
Proof of sufficient funds: You may need to offer related documents of financial resources showing that you have enough money for the trip, such as bank statements or a letter from your employer.
Travel itinerary: You may need to provide a detailed travel itinerary, including your planned dates of travel and any flights or transportation arrangements.
Travel insurance: Some countries require that you have travel insurance that covers medical expenses and emergency medical evacuation during your trip.
It is important to check the specific requirements for the country you are traveling to and to ensure that you have all of the necessary documents before applying for a tourist visa.
Apply for the visa
To apply for your desired visit, you should present your application along with the needed documents to the embassy or consulate of that specific country. You may need to apply in person, online or by mail.
Pay the visa fee
Pay the visa fee. The fee may vary depending on the country you are visiting as well as the time of your stay.
Wait for processing
You have to wait for the embassy to process your application. The main process for the visa processing could vary but normally it takes few days or weeks. If you are submitting the right documents on time, the processing will be easy and quick for the embassy to process your visa.
Final Words:
Summing up in final words, getting the right visa is essential for traveling to any foreign country whether it's Europe or Asia. Visas have different types and each visa comes up with various restrictions and warnings.
Before applying for visa, you should clear your head for questions like why are you traveling and which type of visa will be more suitable for your traveling plans.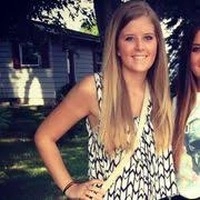 Ferona Jose is a passionate travel writer and blogger at Travelistia. She has traveled throughout Europe, Asia and the Americas. Her writing focuses on cheap travel destinations, travel experiences, cultural insights, and travel hacks.