It doesn't matter whether you are traveling by plane, bus, or car, a perfect neck pillow is your travel companion and a robust feat in your travel accessory. You need to choose a supportive travel pillow that helps to avoid any cricks in the neck.
The things like compactness, ease to clean, and lightweight bring the tricky balance in the design of the pillow.
We have compiled a list of the best travel neck pillows for long flights that will provide you real comfort during your time on the plane.
1. Ostrichpillow
Ostrichpillow is a great travel neck pillow without enough stiffness that offers tremendous support for the neck. It's wrapped into silky-soft jersey fabric which provides 360-degree support, unlike the traditional U-shaped travel pillows. The front Velcro enclosure produces an incredible resting place for your chin too. Ostrichpillow is available for $60 on Amazon.
2. Cabeau Evolution S3
Cabeau Evolution S3 is an ideal pillow with raised sides that are cradled around your neck and head. When you have a nap without a pillow, it's common for your head to jutting forward uncomfortable. With Cabeau Evolution, you will never have that problem and you can also adjust its size according to your liking. Cabeau Evolution S3 is available for 40$ on Amazon.
3. J-Pillow
It's amazing to have a window seat on a plane during your flight. In this case, you need a J-pillow that will be wedged against the window and remain attached to your neck for offering support and comfort you during napping. It's a luxury for people who find U shape pillows as restrictive around the neck. As these 40$ pillows are too big to stuff into your bag, they come with a case so you can clip into your luggage.
5. Trtl Pillow 
Trtl Pillow is the most portable pillow on our list because it can be flattened on unfolding and need lesser space in your luggage. It's the best option for people who are taller. In the winter season, when you carry Trtl pillows around your neck, you don't require a wool scarf because of its high warmth.  The $60 pillow has one drawback, you need to unwrap the pillow while desire to shift your position during sleep.
6. Therm a Rest Compressible Pillow
Therm a rest compressible pillow is a lightweight pillow and an incredible choice for backpacking trips and camping in open terrain. You can simply deflate the pillow and convert it into a roll. It will never be an issue to carry and stuff it into your bag. However, you cannot wrap this $32 pillow around your neck so it never works while resting upright sitting position.
7. Bcozzy Chin Support Travel Pillow
It's a travel pillow that provides double support when overlapping arms of the pillow are placed under the chin. On the other hand, it is the best option for side sleepers because you can easily fold them and place them on your shoulder.
Don't choose the U-shaped pillow, if your head pushes forward during sleeping. The Bcozzy Chin Support pillow is a $45 neck pillow that has a flat-back design. It also prevents any sort of muscle strain and neck pain.
8. Travelrest Nest Memory Foam Best Travel Neck Pillows
When it comes to the stiffness of the neck pillow, travelrest nest memory foam pillows are a bit stiffer than others. It makes it difficult to pack these travel pillows into your backpack. Nest Memory Foam pillows have enough raised sides that will uncomfortably touch to your cheeks. It's available on Amazon for 40$.
9. Huzi Infinity Pillow
Huzi infinity pillows need a hard surface to get support and lean on. You require more guidance to avoid any neck and muscle strain while employing this pillow. The incredible thing about the $45 travel pillow is its super soft bamboo fabric. When you buy a Huzi pillow make sure that you must have sufficient space in your luggage because it doesn't come with a separate case for carrying.
11. Cloudz Microbead Travel Neck Pillow
Cloudz Microbead travel neck pillow is available on Amazon for $15 which makes it the most inexpensive pillow on our list. It has been filled with polystyrene, an ultra-premium comfort microbeads.
It's created with two different fabrics, you will find plush on one side and spandex on the other that will hold the structure of the pillow in one place without letting it crush.
12. AirComfy Ease Travel Pillow 
Aircomfy Ease is a $24 inflatable and one of the Best Travel Neck Pillows so you can make it firmer or softer according to your personal preferences. You will never get a hollow feeling and bounciness because of the luxurious interior foam. Its weight is less than half a pound which means you can carry it easily in your luggage. Aircomfy Ease can be converted to a lumber back pillow after simple adjustment to provide support to your lower back.
Method of Testing the Best Travel Neck Pillows
The best way to test your travel neck pillows is portability and comfort. It must be easy to carry and comfortable enough to help you to avoid any strain on your shoulder and neck muscles.
Comfort 
There are two usual parameters to check in case of comfortability. The first is about fitness, the size of the neck pillow must be compatible with your neck size. Second, is the position which means how comfortable you feel when you place the neck pillow in the behind-head position, side-head position, and drop head forward position.
Portability and Other Features
Portability is an integral part of travel pillows. If you buy a neck pillow that is comfortable in every aspect but difficult to carry, it will cause you an immense problem. In order to balance the equation between comfort, and portability, you might compromise on one of them while enhancing the other.
The other significant factors include the nature of the fabric, washability, breathability, and appearance.  It entirely depends upon your capacity of luggage to carry the perfect travel pillow  that provide you with sufficiently desired features.
Read Also: 
12 Best Places to Travel in December on a Budget in Europe
Why Carry a Bread Clip When Traveling?
How to Keep Your Valuables Safe with Protective Pouches?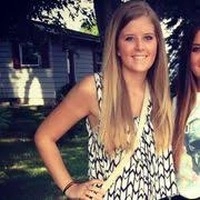 Ferona Jose is a passionate travel writer and blogger at Travelistia. She has traveled throughout Europe, Asia and the Americas. Her writing focuses on cheap travel destinations, travel experiences, cultural insights, and travel hacks.