The fascinating landscape, the thrill to challenge yourself and the promise of adventure always pull people towards hiking and camping. These activities integrate our physical and mental resources to be flourished so that we could continue our journey of achieving excellence.
Here is the ultimate guide to successful hiking and camping tours that covers several dimensions of your adventure to convert it into the best travel experience of your life.
Plan Your Adventure First
Planning is always key to arrange things ahead of time for hiking and camping tours. Before spotting the camping destination, it's critical to analyze the area carefully regarding the safety and possible dangers that you could possibly encounter. Meanwhile, you need to consider the parameters like climate, distance of the trial, and difficulty level.
According to Bookonboard.com "During the peak holiday season of the Holy Week, 21,298 tourists visited Copper Canyon Adventure Park. Isn't that amazing, right? To ensure a hassle free travel, proper preparation is very important.
Calculate the estimated time to reach your destination and set a daily routine for building some stamina so you could not be exhausted during the trip. Make sure that add some buffer time in your total time because of unfavorable weather conditions or hurdles on the trail. In the case of beginners, limit yourself to shorter distances.
Essential Travel Gear
To deal with the dilemma of making your packing lightweight while taking all the travel essentials with you, you need to create an essential checklist as given below.
Backpack: Select the backpack that contains the features such as weather resistance, is larger in size, and is comfortable to carry.
Clothing: You need to consider that the temperature will never remain the same during your journey so wear clothing with different layers like rain jackets, quick-drying pants and shirts, etc.
Footwear: Footwear, hiking boots, play a crucial role to keep your feet blister-free and dry so you could continue your journey painlessly.
Tent: Select your tent that must be easy to set up, lightweight, and durable enough to stay intact in all weather conditions.
Sleeping Gear: Use high-end sleeping bags for getting some good sleep at night.
Food and Water: Your ration must be according to your estimated time.  Take your portable water purifier with you. If you face any shortage of water, you can use the water available in the areas for your survival easily.
First Aid Kit: Your first aid kit includes antiseptic wipes, tweezers, medical tape, and pain relievers. Don't forget to add your personal medicine in the first aid kit.
Other Essential: Carry navigation equipment, a flashlight, and a whistle to deal with any emergency.
Be Prepared
Hiking and camping tours are pretty tough activities that required some critical training and preparation. You need to disciple yourself by designing a routine so could be ready in advance for the trip challenges. Start by strengthening your cardiovascular endurance, flexibility, and powerlifting ability. With local small hiking tours, you can get used to your gear and other hiking demands.
Develop a positive attitude, adaptability, and patience as your mental tools for dealing with challenges of the hiking and camping.
Staying Safe Should Be Your Priority 
You are out in the wild so safety and preserving nature are equally critical factors to consider when you are on Hiking and Camping Tours. When you create a plan, share it with someone close to you like everything from your itinerary and returning time. On the trial, don't take new paths because it will leave your sign on the environment and you will be at a higher risk of getting lost.
For keeping the wildlife natural and untouched, you need to dispose your waste properly without leaving any signs.
Weather and Terrain Observation
When it comes to weather, be ready to face any unpredictable situation that you could not consider during planning. It's significant to realize that your plan is just there to guide you, it's not something that is inflexible. Keep your mind open to any possible changes that are essential for your safety and comfort.
All terrain for hiking is not similar as some are steep and others are rocky. You need to decide your speed according to the nature of the terrain so you could take extra measures for safety. In case of some unknown situation that arises during your journey, deal with it on the basis of your previous experiences.
Selection of Campsite:
In the wildlife, your camp is your home so choose the campsite carefully to maximize your enjoyment and comfort. Make sure the spot that you select for champing must be away from rocky slides, flash floods, and avalanches.
Don't camp near the lone trees, and mountain tops where the probability of lightning is quite high. Moreover, avoid camping near the ponds because these are the ideal places for insects' breeding.
Final Thoughts
Camping and hiking tours are great activities for improving yourself in creating strategies and become stronger both mentally & physically.
Remember that you are going to face a lot of issues such as bad weather, rain, or flash floods so get ready to have a positive attitude to deal with them. In the case of camping, choose the most comfortable spot that is away from possible dangers such as insects, avalanches, lightning, and rocky slides.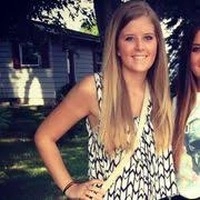 Ferona Jose is a passionate travel writer and blogger at Travelistia. She has traveled throughout Europe, Asia and the Americas. Her writing focuses on cheap travel destinations, travel experiences, cultural insights, and travel hacks.