Traveling with Dog on Plane is very trendy in the USA. According to a survey conducted by American Pet Products Association (APPA), around 37% of pet owners travel with their pets every year. It's an opportunity to make valuable memories with your pet.  However, flying with your pet needs to be planned well that include proper documentation and tranquilizing the dog to keep it calm throughout the traveling.
Here is your ultimate guide to Traveling with Dog on Plane and make traveling with your dog a smooth and enjoyable experience that may look a little frightening before.
Your Dog's Health Certificates🐶
You need to make sure that your pet is not ill or have any health issue. It is the main reason airlines usually refused to transport pets. Keep the dog's veterinary records with you like blood tests, microchip identification, and rabies vaccination. These records will certify that your pet is completely healthy.
Your certificates for the pet must not be older than 10 days in case of a domestic flight. On the other hand, research about the demands of international flights or the destination country that typically require a United State Department of Agriculture (USDA) certificate for pets as health confirmation within thirty days of the travel.
The Day of Your Flight
Feeding Practice: According to the regulations given by USDA, feed your pet within four hours before your flight timing. A full stomach might bother the dog during travel. However, giving your pet water at the time of flight is entirely allowed.
Walking with Dog: Take your dog on a little walk with a leash before check-in and after landing at your destination. It helps the pet to get comfortable for the travel.
Arriving Time at the Airport: Arrive at least four hours before your flight some of the airlines recommend arriving two hours before. Take your pet with you to the ticket counter for check-in.
Approved Pet Carriers
Material of the Carrier: It does not matter if your pet is a Great Dane or a Chihuahua, you need a carrier that is made of hard plastic with proper ventilation and dimensions of 18 x 11 x 11 inches for small dogs. In the case of larger dogs, use the carrier according to their sizes.
Size of the Carrier: The carrier must be big enough so that your dog could turn around, stand up or lie down conveniently.
Leak-Proof Floor: The floor of the carrier must be leak-proof and covered with a towel or any absorbent for retaining all the accidents that could happen during a flight.
Ventilation: The container must have at least around 33% openings.
Grips or Handle: Pet carriers should have grips or handle so that if someone carries the pet, it must safe from the possible risk of being bitten.
Two Empty Dishes: Put two empty dishes in the dog carrier during transit, one for the water and the other for food that must have your signature, the timing for the last feed, and instructions for feeding if your dog is in the cargo section.
Identification Tags: Attach the name of the dog and identification tag with the carrier that contains your home address and phone number. If your dog is in the cabin with you or somehow misplaced, the chances of finding your pet will be higher.
Directional Arrow: Mark the carrier with a live animal and directional arrow to ensure the right position of the carrier.
Tranquilizing Your Dog or Not?
Sometimes pets are so violent or aggressive that hamper their chances of transit through planes so consult with a licensed veterinarian for tranquilizing. It is completely the decision of your pet's veterinarian. If the medical conditions of the dog need any tranquilizer mentioned the method of delivery, dosage, and drug name on the carrier.
Airline Pet Policies
Every airline has certain pet travel policies that guide you about how to take a dog on a plane in a safer way. You need to comprehend them thoroughly when you choose one of them. Here are some American Airlines policies that will provide you with a robust idea.
Travel Destinations:  If your destination is within 12 hours' distance, you can travel with your dog without any issue. There is some extra care for the flight within 48 contiguous United States. The other destinations including Alaska, Mexico, Canada, etc. required special restrictions applied by the Airline.
Charges Detail: You need to pay your pet fee with a credit card or paper voucher at America Airlines. Remember, they don't accept cash. Following are the detail of the charges.
Checked Pets for Active duty US Military and State Department Personal: 200$ per Kennel within the US and Canada, Europe, South, and Central America, and the Caribbean
Cargo Pet: Fee will be confirmed on time as per destination according to the weight of the dog.
Carry-on Pet: 125 $ per kennel within the US and Canada, Europe, South, and Central America, and the Caribbean
Service Animals: No charges for all destinations
Weight Restriction: If your dog has around 20-25 pounds of weight, it will be allowed to carry in the passenger cabin as its carrier will fit easily under the seat in front of you. You need to purchase an additional seat, if your dog is higher than 25 pounds. In the case of cargo, you can travel with your pet on the same plane or book a separate flight.
Required Information for Airline Form: The form for pet usually contain the following information as:
🐶Types of Breed
🐶Gender
🐶Name
🐶Age
🐶Color
🐶Weight of the Pet
🐶Weight of Container
🐶Dimensions of Container
🐶Duration of Flight
🐶Destination
Import, Export, and Transshipment of pet
Due to the high risk for dog rabies, US Centers for Disease Control and Prevention (CDC) suspended temporarily the carry-on or import of dogs.
Conclusion
Traveling with Dog on Plane is an exciting experience that needs a little preparation to make it comfier for your pet. It begins with collecting information about the health condition of the dog to its weight and size. The flight charges are altered according to the specifics of the pet.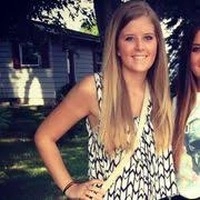 Ferona Jose is a passionate travel writer and blogger at Travelistia. She has traveled throughout Europe, Asia and the Americas. Her writing focuses on cheap travel destinations, travel experiences, cultural insights, and travel hacks.