Visiting romantic places is a great way to solidify your intimate relationship. You plan a vacation with your partner and What if you know at the very last moment about your passport is expired or you don't have any passport? As a US citizen, you have a list of the romantic places to travel without a passport. These are oversea US territories spread throughout the world that are not only cheap but beautiful destinations to explore.
Let's get into the detail of the top romantic places to travel without a passport that are some of the most exotic travel destinations in the world.
1. Canada
Canada is the nearest place to visit without a passport and is adjacent to the northern border of the United States. You will be astonished to visit here because of its diversity in history and people. Canada has best restaurants and accommodation with the pristine northern lake that you can enjoy with your partner.
One of the best places to visit in Canada is Banff National Park located in Alberta. That is included in the list of World Heritage site and contain attractive thermal hot springs and lush landscapes. You can have a canoe experience in the summer and in winter nothing other than skiing on the white snow-coated mountains.
2. Closed Loop Cruise
It is one of the easy ways to leave the border to the US and visit some distinct places without a passport. These are the cruise with round trip tour that starts from a US port and end at the same place. All you need is either a government-issued ID or your certified birth certificate to hoop on the ship.
You need to be cautious when you are booking a cruise about the requirements. As some demand your passport and include some countries as travel destinations where entry without a passport is not allowed. So closely analyze the trip destinations and study all the essential conditions.
Read Also: Essential Pack for a Trip to Sacramento for Couples
3. Guam
Guam is an oversea US territory situated right in the middle of the Pacific Ocean. You can explore Guam's as the perfect diving destinations and white beach sands. It's a right place that is inclusive of honeymoon packaging with no passport needed. If you arrange a one-day travel it will cost you from 273 USD to 1500 USD per person depending upon the level of luxury you employed.
4. Puerto Rico
Puerto Rico is situated near South America in the North Atlantic Ocean and is a US overseas territory. You will find all the romantic places including historical sites, beaches, and parks. One of the best places in Old San Juan where romanticism spread all around because of the vibrant architecture of the 15th century. You can walk through the cobblestone streets and have a glimpse of the incredible structures.
5. Hawaii
Hawaii is an Island located in the Pacific Ocean and around 2000 miles away from the US. As it's the 50th State of the United States so you don't need a passport to visit the place. Hawaii has a lot to offer when it comes to romantic tours like having a sailboat and letting yourself free to sail on the waves. You can hire an expert sailor who will guide you to touch the horizon and have an amazing view of the sunset.
6. Northern Mariana Islands
The Northern Mariana Islands is Trust Territory that the United States administers on the behalf of United Nations. The Island has popular cities like Rota, Saipan, and Tinian that are ideal for couples to build unforgettable memories on the beaches with the best food places. You can also visit the world's deepest spot "Mariana Trench" that is declared a national monument of the US in 2009.
7. St. Thomas – Virgin Islands
St. Thomas is the part of Virgin Island and is located in the Caribbean Sea. You don't need a passport to land in St. Thomas, just showing evidence that you are a US citizen is enough to enter the territory. You can spend some time on the beaches with your partner or hire a cruise to the sunset. In the case of shopping plans, Charlotte is a fantastic place to enjoy walking and having a taste of local cuisine at cafes.
8. St. Croix- Virgin Islands
It is another island in the cluster of Virgin Islands and is owned by the United States. It is the place where you can be thrilled by the fresh ocean breeze and soft white sands.
If you are a certified diver, you just need a tank to dive into Frederiksted Pier that contains the deep the blue water. In case of no experience in diving the water, you can hire a scuba diving services for couples.
9. St. Johns – Virgin Islands
St. Johns is also part of the Virgin Islands and a fun place to visit without a passport. The island has a rich history as you will also find some artifacts of the ancient people carved on the rocks.  You can also have an experience of snorkeling with your partner and see colorful coral reefs and red-dotted fish. The national park of St. Johns Island is an ideal place for bird watching and guided hiking.
Read Also: Bermuda Travel Authorization – Entry Fee And Application For Americans
10. American Samoa
American Samoa is located on the South Pacific Island near Fiji and another United States oversea territory that is open for every US citizen to visit without strict passport regulations.
This island is a real gateway to romanticism like visiting the place on your anniversary or making your proposal incredible with sandy beaches and breathtaking sunsets. Moreover, exploring the Samoa National Park in winter will make your vacation worth remembering.
Conclusion
When you have the determination and courage to cross the US boundaries, limitations like not having a passport will never be able to stop you. There are a lot of opportunities are there to explore like the oversea US territories.
They are legally part of the United States so you can enjoy all the Romantic Places to Travel Without a Passport.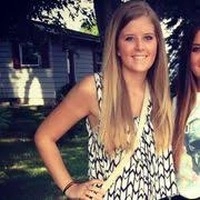 Ferona Jose is a passionate travel writer and blogger at Travelistia. She has traveled throughout Europe, Asia and the Americas. Her writing focuses on cheap travel destinations, travel experiences, cultural insights, and travel hacks.