Cyprus is a unique travel destination that every traveler should visit at least once in lifetime. From its picturesque nature to breathtaking landscapes, and stunning beaches, there are also numerous interesting historical landmarks, truly unique in it's own.
If you want to immerse yourself in the atmosphere of antiquity, learn something new, and have unforgettable experiences, be sure to visit the museums of Cyprus!
Historical Museums in Cyprus
A very rich history and culture filled country, Cyprus is a country worth visiting. There are numerous museums, each one interesting in its own way. We suggest you familiarize yourself with the list of the best museums on the island to plan your route in advance.
The Cyprus Archaeological Museum is the oldest and largest museum in Cyprus and holds national status. It is located in Nicosia and was established back in 1882. Since then, the number and diversity of collections in the archaeological museum have grown incredibly. Tourists can eenjoy and discover numerous unique artifacts, valuable exhibits, and archaeological discoveries from the Neolithic period and other historical epochs in its 14 unique
The Byzantine Museum is also located in the capital city of Cyprus, Nicosia. You can witness the best collection of antique Byzantine art, including sacred vessels, garments, ancient books, and mosaics.
The Cyprus Wine Museum is an intriguing museum where you can learn about ancient winemaking traditions and associated customs. It is located in the village of Erimi, situated at the crossroads of ancient routes followed by Cypriot winemakers. If you opt for car rental in Cyprus, the trip from Limassol to Erimi will take no more than 20 minutes. Be sure to participate in a wine tasting and purchase a bottle of wine from the local store – you won't regret it!
The Grivas Digenis Museum is also located in Limassol and is highly significant for local residents. It is dedicated to Georgios Grivas, an activist and general who played a role in the struggle for Cyprus' liberation in the mid-20th century. Here, you can learn more about Grivas' life and Cyprus' fight for independence, view old photographs, and even visit the basement where the general's secret hideout was located.
Folklore Museum. If you have planned a trip to Nicosia, there is another museum worth adding to your list. The Folklore Museum showcases numerous valuable exhibits related to ancient Cypriot culture and folk art. Here, you can see national costumes, musical instruments, household items, antique furniture, and even a recreated traditional Cypriot house.
The MUSAN Underwater Sculpture Museum was opened relatively recently in Cyprus but has already gained the love of visitors. Cars in Cyprus can be rented on the website of a rental service website and head to the city of Ayia Napa to enjoy the amazing underwater sculptures. The museum was created by a British artist, and its exhibits are placed at shallow depths of up to 10 meters. The tourist route takes you through a magical forest made of artificial trees and plants. Divers and snorkeling enthusiasts should definitely visit this museum!
No matter which part of Cyprus you find yourself in, there are undoubtedly interesting museums and other landmarks that will help broaden your horizons. Try to visit as many museums as possible, as it is the best way to truly experience the incredible atmosphere of this unique place.
Best Time to Visit Museums in Cyprus
As you have already understood, there are indeed many locations in Cyprus worthy of every tourist's attention. However, most of them are located in different parts of the island, so you need to make an effort to be able to visit all the best museums in Cyprus. Since using public transportation can be uncomfortable and taxi services can be expensive, car rental in Cyprus will be the optimal solution.
Here are a few more tips that will help you make the most of your visit to the island:
1. Pre-plan your route. Search for information about Cypriot museums and choose the ones you definitely want to visit. Find out where exactly they are located and their opening hours. Allocate enough time for sightseeing, trips, snacks, and other activities.
2. Rent a car. Cars in Cyprus can be rented on the website. This will help you save a lot of time. Additionally, you can choose the desired model in advance, specify the rental dates and the location from which it will be most convenient for you to pick up the vehicle. In this case, you will only need to come for the car at the appointed time and present the necessary documents. Traveling to museums will be much more comfortable as you won't depend on the public transportation schedule.
3. Explore the locations. If you have already arrived in a city, try to learn about all the interesting places in that area. Choose museums that are close to each other, look for souvenir shops and local restaurants located near the museums. This way, you'll be able to visit many more locations in a single day.
4. Use audio guides in museums. This way you will learn a lot of interesting information about the museum, its history, and exhibits. At the same time, you won't spend time reading signs and won't depend on a tour group that visits the museum with a real guide, which often takes much more time.
5. Plan your rest. Don't forget that long tours can be tiring: allocate time for rest in your schedule in advance. It could be a leisurely lunch in a local café with authentic cuisine, a walk in the park, or swimming in the warm Mediterranean Sea. Once you have refreshed yourself, head to the next museum!
6. Take group tours. This advice is useful for those who don't want to spend time planning their vacation. Find out about the services of tour companies and join group tours: it will help you fully relax and visit many attractions in a short amount of time.
Conclusion
If you enjoy visiting interesting museums, then Cyprus is the perfect place for your vacation. There's no need to worry about not having enough time to see everything: simply plan your trip in advance and take advantage of car rental in Cyprus. On this island with a rich history and culture, you can find museums to suit any taste, so you will definitely learn a lot and have unforgettable experiences.
Read Also: 
Top 12 Best Tourist Destinations in Italy
Top 12 Cheapest Places to Travel in 2023
12 Best Cheap Solo Travel Destinations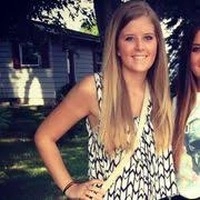 Ferona Jose is a passionate travel writer and blogger at Travelistia. She has traveled throughout Europe, Asia and the Americas. Her writing focuses on cheap travel destinations, travel experiences, cultural insights, and travel hacks.