Are you considering a move to San Antonio, Texas, but not 100% sure it's the right city for you? The best way to find out if you'll love living in San Antonio is to spend time there on vacation first. A pre-relocation trip allows you to experience the city like a local before committing to a move.
Spending just a few days in San Antonio on vacation can give you a sneak peek of what it would be like to live there. You'll get to tour neighborhoods, check out the housing, experience the job commute, see tourist sites, and chat with residents to get their insider perspective. Here are some key things to look for on your San Antonio pre-move vacation to determine if it's the perfect city for your relocation.
Get to Know Potential Neighborhoods
One of the biggest factors in whether you'll enjoy San Antonio long-term is choosing the right neighborhood to move to. The perfect area for you will depend on your lifestyle, budget, career, and interests.
While on vacation, spend time exploring a few different neighborhoods you're considering for your relocation. Drive or walk around each area to get a good feel for:
Overall vibe – Is the neighborhood lively, laid-back, family-friendly? Do the residents seem happy?
Housing options – Are there mostly apartments and condos, or single-family homes? New builds or historic homes? What size places are available?
Amenities – Are there essentials like grocery stores, gas stations, banks, parks within walking distance or a quick drive? What other conveniences are nearby?
Dining/entertainment – Is there a good variety of restaurants, bars, cafes, shops, movie theaters? What do locals do for fun?
Schools – If you have kids, research the reputation and ratings of area schools.
Safety – Does the neighborhood feel secure? Are properties well-maintained? Is there a visible police presence?
Commute – How long does it take to drive downtown or to the potential office where you'd be working? Are highways or side streets better for avoiding traffic?
Public transit – Is there access to bus routes or a metro train if you don't want to drive everywhere?
Getting to know several different potential neighborhoods during your pre-move vacation allows you to identify the best area for your lifestyle and priorities in San Antonio. You'll discover exactly what environment you want to come home to after a long day of work.
Test Out the Commute for Your Potential Job
If you'll be working in San Antonio after relocating, be sure to get a feel for what the daily commute will entail while you're visiting. Plan out a practice commute during the hours you'd actually be heading to work in the mornings and returning home in the evenings.
Time how long the drive takes from the neighborhoods you're looking at to the area where your office is located. Take the exact route you'd take each day, whether that involves highways or side streets. Pay attention to traffic patterns – are there times of heavy congestion you'll want to avoid? Or does it stay relatively clear?
Testing out the commute on a vacation gives you a realistic preview of what your daily work travel would be like if you moved to San Antonio. The commute time and driving experience will impact your quality of life. Ensure the distance and traffic fit your needs before finalizing a relocation.
Visit Top Tourist Attractions – And Local Spots Too!
Naturally while you're in San Antonio, hit up the big, popular tourist attractions like the famous River Walk, the historic Alamo, SeaWorld San Antonio, Six Flags, zoo, and Natural Bridge Caverns. These offer a fun glimpse of the city's culture.
But make sure to also visit the local spots you'd frequent as a resident – not just the tourist magnets. Explore neighborhood parks, hiking trails, beaches, shopping malls, movie theaters, farmer's markets and other family-friendly places. See where you'd shop for groceries and other essentials. Check out the library, recreation center, gym, salons, doctors, and other services in the area.
Experiencing San Antonio from a local perspective, beyond just the postcard-worthy landmarks, will give you a better idea of what daily life would really be like living there. You'll discover the go-to attractions that make the city enjoyable to call home year-round.
Chat with Locals to Get Insider Tips
While exploring neighborhoods and tourist sites around San Antonio, spark up friendly conversations with as many local residents as possible. Ask what locals love most about living there, any favorite hidden gems they'd recommend, pros and cons of the city, and any other insider tips.
San Antonio residents can provide you with a wealth of authentic, up-to-date perspectives you simply can't get from travel guides or brochures. They can offer customized advice based on your interests and priorities. Speaking with locals helps you look past the hype and make an informed decision about whether San Antonio truly fits your lifestyle.
Be sure to chat with a diverse range of people – families, retirees, young professionals – for balanced feedback. Ask about job opportunities, schools, outdoor activities, entertainment, diversity, transit, housing costs and more.
Consider Bringing Your Pet on a Trial Run Too
If you have a dog, cat, or other pet, consider bringing them along on your pre-move San Antonio vacation too! This gives you a chance to check out the pet-friendliness of the city before relocating your furry companion.
Research vets and pet stores near neighborhoods you're looking at. Are there lots of pet-friendly parks, trails, restaurants with patios that allow dogs? Try out a local groomer or doggy daycare. Make sure the area has everything your pet needs to also enjoy living in the city.
Weigh the Pros and Cons
Once your San Antonio "test vacation" is over, take time to reflect on all the factors and make a decision about relocating. Make a list of the pros and cons based on your trip experience.
Some pros may include great restaurant variety, easy transit accessibility, vibrant nightlife, welcoming locals, short commute, or access to outdoor recreation. Cons could include high housing costs, hot weather, not as dog-friendly as expected, or lack of diversity.
Weigh the pros against the cons to determine if the positives of San Antonio outweigh any drawbacks or challenges for your lifestyle. A vacation allows you to assess this accurately before fully committing to a move.
Start Fresh in Your Ideal City
In summary, taking a pre-relocation vacation in San Antonio is one of the best ways to decide if living there will truly make you happy long-term. Test driving the city like a local helps ensure you pick the ideal place to start fresh.
Once you return from your San Antonio trip with the certainty that it's the perfect spot for your move, you can confidently contact moving and storage San Antonio companies to transport your life there. You'll be excited to settle into a neighborhood that suits your lifestyle and priorities. Moving to a city you already love will help your long-term relocation go smoothly.
So what are you waiting for? Book a San Antonio vacation today to take this amazing city out for a test drive! You'll likely discover that you're ready to begin your next chapter in this vibrant and welcoming South Texas hub.
Read Also: 
Everything You Should Know About Texas Avenue Before Visiting
Little Elm Beach: Where Relaxation Meets Adventure
Top 18 Best Places Like Dave and Busters in Los Angeles, CA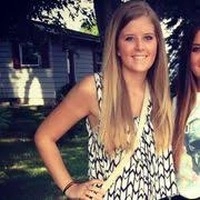 Ferona Jose is a passionate travel writer and blogger at Travelistia. She has traveled throughout Europe, Asia and the Americas. Her writing focuses on cheap travel destinations, travel experiences, cultural insights, and travel hacks.