If you have are low on budget for traveling, no problem because there are the plenty of cheapest places to travel when you're young and broke. You can curtail your travel expense to less than $50 per day on a backpacker budget that helps you travel cheaper.
We have compiled a list of the best and cheapest places to travel when you're young and don't have enough money to explore more.
1. Thailand
Thailand is a southeastern country with a population of 70 million which will provide you with a chance to spend a great time within only a month of savings.
It has entertaining and cheap places to visit that are much popular among young travelers such as Ko Phi Phi, Grand Palace, Saduak Floating Market, Nana Plaza, Khao Yai National Park, etc. You only need $20-40 USD per day as a backpacker budget to explore the country.
2. Indonesia
Indonesia is one of the cheapest places to travel when you're young and broke as a traveler especially when you are outside of Bali.
The country has UNESCO-protected sites such as Komodo National Park that look like the domain of living dragons and is considered the world's second richest wildlife zone after Amazon. As a backpack budget, you need $13-$43 USD per day to survive in Indonesia. Don't forget to visit Bali when exploring Indonesia.
3. Poland
Poland is the cheapest European destination because its currency is much weaker than the other European currencies which makes it more budget-friendly.
The country has more thrilling places for young and broken travelers from Warsaw Old Town, Gdansk Old Town, and Praga, to Ghetto Heroes Square. As a backpacking budget, you need $40-$43 USD per day to visit Poland.
4. Argentina
Argentina is a South American country where you can spend your cheapest vacation without being bankrupted.
The country has a variety of places that engage young travelers from the relaxed cafes of Buenos Aires to the Natural beauty of Iguazu Waterfall. You just need $40-$60 per day in Argentina as a backpacking budget.
5. Ukraine
Ukraine is an Eastern European country that has been under strain because of a war with Russia. The weird circumstances hurt the value of the local currency which become a boon for the travelers having stronger currencies. However, the US State Department declared the territory a no-travel zone for Americans.
6. Czech Republic
The Czech Republic is a fascinating European country that has magical castles, reserved wildlife, and the captivating medieval core of Prague.
You need $40-$50 USD per day to visit the country. It has thrilling places to explore such as Kasarna Karlin (an abandoned army barracks complex), an Astronomical clock show, Caves of Moravian Karst, etc.
7. Italy
Italy is a one of the cheapest places to fly right now. It has historical places like Colosseum, Duomo di Milano, Pantheon, etc. You can explore the country at $65 USD per day as a backpack budget. Don't forget to see Trevi Fountain, it was built in 1800 by an Italian architect Nicola Salvi.
8. Romania
Romania is one of the most affordable countries to visit in Europe, especially during the low season which starts in September and last till June. You can keep your budget around $20 USD per day when you limit yourself to staying at hostels, using public transport, and cooking your food.
9. Puerto Vallarta
Puerto Vallarta is one of the cheapest places to travel when you're young and broke. This Mexican beach city is located on the Pacific Ocean that is the cheapest place to travel when you're broke because it requires only $25 USD per day as a backpack budget. It's an adventurous place where you can swim with dolphins & sea lions, watch whales, have a scuba diving experience, and enjoy parasailing.
10. Cape Verde
Cape Verde is an archipelago in the Atlantic Ocean near the Western African countries that will make your vacation most exciting and rewarding because of the beauty of the coastline and the adventurous trip. It's also the cheapest place to travel internationally which is evidenced by the $28 USD backpack budget.
11. China
China is the second largest populous country after India with a population of 1.4 billion people. The country is also affordable to travel to, you need $26-$55 USD per day to survive in the region as a backpacker.
On the flip side, China has more exciting sites to visit like The Great Wall of China, The Forbidden City in Beijing, The Terracotta in Xi'an, etc.
12. Cancun
On the northeastern coast of the Yucatan Peninsula, an incredible beach city is located that is named Cancun.
It's the cheapest party place to travel in summer with a backpacking budget of $58 USD per day. For a summer beach vacation, you can explore the travel destinations such as Isla Mujeres, Playa Tortugas, El Ray Ruins, etc.
13. Hong Kong
Hong Kong used to be the oversea British territory that Britain handover to China.
There is mass protection going on in the country because of the extradition bill passed by the Chinese government. It's the place where US citizens don't require any visa for staying less than 90 days. The backpack budget in Hong Kong is about $75 USD.
14. Glacier National Park
Glacier National Park is located in Montana that offers you several activities to make your visit more memorable.
You can explore the park with ranger-led programs, guided tours, camping, or going to the sun road. The cost of visiting the park depends on your choice to have guided tours to not that varies between $50-$171.
15. Cape Town
Cape Town is a South African city where you can spend quite a nice day in Cape Town for $50. When you land in the city and do some research about it, you will realize that the possibilities are unlimited for exploring the city and cheapest places to travel when you're young and broke. It gives you an adventure, culture, tables mountains for skiing and beaches for sunbathing.
16. Panama City
Panama City is the capital of the Central American country of Panama, where you need only $30-$45 per day to as a backpack budget. The city is the heart of the Emerald Coast and has thrilling beaches. You can also visit the zoo for petting sloths and learning about big cats.
17. Dominican Republic
The Dominican Republic is located 2 hours away from Miami in the Caribbean region where you can watch the number of historical sites in Ciudad Colonial ranging from monuments, old buildings, and forts. You can also visit the beaches for see the horizons and the sunset at Boca Chica Beach and Macao Beach within a backpack budget of $20.
18. Laos
Laos is a mountainous and landlocked country in Southeast Asia that has amazing travel destinations such as Luang Prabang, That Luang, Vang Vieng, Wat Sisaket, etc. The backpack budget of Laos does not cost your fortune; it only lies between $20 to $25.
19. Vietnam
The backpack budget to visit Vietnam is around $25 which means it's one of the cheapest countries to visit as a young traveler. Vietnam is quite a spectacular place to explore with the spot like Cat Ba Island, Mekong Delta, Phong Nha National Park, etc.
20. Cambodia
Cambodia is one of the the Cheapest Places to Travel When You're Young and Broke. The backpack budget to visit is not much compared to other countries as it lies between $9-$30. It's the South East Asian Country where you can have a tour of the National Museum, spend time in Battambang Bat Caves, Admire the beauty of beaches, etc.
Read Also: 
10 Coolest Hostels For Backpackers in Cambodia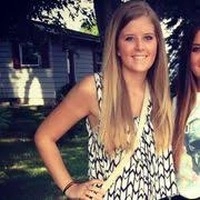 Ferona Jose is a passionate travel writer and blogger at Travelistia. She has traveled throughout Europe, Asia and the Americas. Her writing focuses on cheap travel destinations, travel experiences, cultural insights, and travel hacks.