Looking for Traveling to Colombia Requirements? Travelistia has got you covered.
Colombia is a South American country that alters the landscape of tourism because of more biodiversity in the region. The country has 59 protected natural areas that are intended to protect the ecosystem, wildlife, architectural sites, and culture. Meanwhile, you can have all the adventurous activities like hiking, water sports, etc. that attract tourists from all around the world to this place.
If you plan to visit the country and are a bit confused about the prerequisites, here is your passport free travel guide for traveling to Colombia, which will make your tour utterly hassle-free.
Do I Need Covid Test to Fly to Colombia?
As per the Covid test requirement of Colombia, it is compulsory for every visitor of the age 18 or older to provide complete vaccination proof for entry. In the case of antigen test, you must inform 48 hrs before traveling or 72 hr for PCR test. Don't forget to take your physical vaccination card or digital certificate because these documents are necessary both for check-in at the airline and at Colombian immigration.
Can I have My Covid 19 Test in Colombia?
Yes, a Covid 19 test facility is available for the US citizen both antigen and PCR. You can get the result of the test within one day. Notice that these tests are not free, you need to pay for them. PRC test will cost you around 300,000 (65.32 USD) pesos and the antigen test required you to pay 100,000 (21.77 USD) pesos. The report will be sent to you via text message or email.
Does the United States Passport Holder Need Visa for Colombia?
No, United State passport holders don't need any visa for Colombia. You just ensure that your passport must not expired.
What are the Travel Restrictions?
The major restriction is related to the Covid test. If you have the certificate with negative Covid results the Colombian borders are open for you.
What are the Documents and Forms I Need?
You need a pre-registration form when you travel to Colombia. The process of filling out and submitting the form must be completed within 1 hr to 72 hr. The same form is required when you depart from Colombia. This procedure will help you to bypass all the issues that could arrive on landing or departing the country.
Quick Facts From U.S Department of State Site
Passport Validity: Your passport must be valid for at least 6 months.
Blank Passport Pages: One page of the passport is required for an entry stamp.
Tourist Visa Required: If you stay for 90 days or less, you don't need a travel visa.
Vaccination Detail: For certain countries like Benin, Burkina Faso, etc. from the African continent required Yellow vaccination as a prerequisite for entering the country.
Currency Restrictions for Entry: You don't need to have more than 10,000 USD for entry.
Currency Restrictions for Exit: Must not be more than 10,000 USD on exit
Is the Security Status of Colombia Satisfactory?
According to the US Department of State-Bureau of Consular Affairs, you must be cautious of civil unrest and kidnapping. Some of the areas have widespread violent crimes such as assaults, armed robbery, and homicide. For the sake of your safety, limit yourself to the major cities only and don't use bikes for traveling in the country.
Check List of Requirements After Arrival in Colombia
➜ Covid-19 Test with Negative Result- PCR within 72 hours of boarding, Antigen Test within 48 hr.
➜ Check MiG Application or Pre-Registration Form
➜ Proof of Full Vaccination for visitors of age 18 or older
Conclusion
The United State has pretty good foreign and diplomatic relations with Colombia and invests largely in the manufacturing and mining sectors. It makes traveling to Colombia requirements pretty soft for the US citizen. As you don't need a visa to visit the country but the important thing is you have to take care of the security conditions.
Stay tuned to the exclusive travel news as it is a great way to keep yourself aware of the Law & Order situation.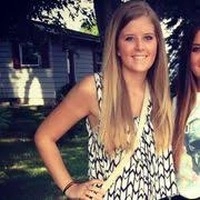 Ferona Jose is a passionate travel writer and blogger at Travelistia. She has traveled throughout Europe, Asia and the Americas. Her writing focuses on cheap travel destinations, travel experiences, cultural insights, and travel hacks.