A place that is without any attraction is just useless to visit. Going to unknown places always attracts people to its engaging activities. Or it also happens sometimes that we need to get knowhow about the desired location before visiting. It results in an unpleasant visit. To make your visit to Zimbabwe interesting, exciting and attractive, this article will help you.
Going somewhere with ease is necessary. So, Zimbabwe's journey from the UK can be easy and comfortable. Are you wonder how? Let us explain. Getting flight booking services to Zimbabwe from the UK can be simple and convenient with an expert, number-one, and experienced travel agency.
We're dedicated to assisting you in locating reasonably priced ways to visit this nation. We know you would like to use your hard-earned money to see the attractions via cheap flights. We provide you with an unmatched choice of affordable airline tickets at low prices, including roundtrip and one-way reservations, to ensure that your travel arrangements to Zimbabwe are within your price range.
Introduction of Zimbabwe?
At first glance, Zimbabwe appears to be a small country collapsing under the weight of an economic catastrophe. However, a closer examination reveals that Zimbabwe has a wealth of tourist attractions and is home to stunning natural beauties that frequently attract both domestic and foreign visitors in droves. If you ever visit Zimbabwe, you must first sample this particular type of renegade beauty.
With numerous lovely tourist attractions delivering distinctive experiences. Zimbabwe also features several renowned historical and cultural landmarks. Many people enjoy visiting these resorts or leisure locations. Here is our list of Zimbabwe's top eight attractions:
1) Hwang National Park:
The most significant and oldest game reserve in Zimbabwe is Hwange National Park. It is most well-known for its elephants, and the Hwange elephant population is regarded as one of the world's most enormous. Only a handful of the park's rarest safari animals include the African wild dog, the brown hyena, and the highly endangered black rhino.
2) Victoria Falls:
The crown gem of Zimbabwe and certainly one of the top tourist spots in the country is Victoria Falls, a small village on the east side of one of the biggest waterfalls in the world. On the Zimbabwean side of the falls, a national park called Victoria Falls National Park is home to numerous species. Be ready to get soaked by the spray as there are several breathtaking viewing spots along the falls' edge from a hike in the woods.
3) Kariba:
A houseboat weekend is an ideal way to see Zimbabwe's stunning Lake Kariba. It's an exceptional opportunity to unwind and get close to the water. If you have more time, you may hire a houseboat for five days and spend each night in a different location in the Matusadona National Park to watch the wildlife up close. Enjoy fishing from the offered small tender boats throughout the day, and then unwind on the inviting deck at night to take in the sunset and the sounds of the natural world around you!
4) Harare:
The metropolis of Harare is not only the nation's capital but also its largest city, with a population of close to three million. It looks the part, sitting atop plateaus in Zimbabwe's central highlands. Additionally, history can be seen peeking out from the National Gallery, the National Archives, and the Queen Victoria Museum, not to mention the abundance of pre-colonial structures.
5) Bulawayo:
It is one of Zimbabwe's most appealing cities. The nation's second-largest metropolis boasts a rich cultural heritage. It was established in the 1840s by the Ndebele king Lobengula Khumalo and was colonised in 1894. The majestic colonial structures still line the avenues and alleys shaded by trees.
6) Chimanimani:
In the Eastern Highlands region of Zimbabwe, the Chimanimani Mountains define the country's border with Mozambique. Since they are Zimbabwe's tallest Quartzite peaks with breathtaking views, they are the perfect location for hikers. The magnificent Bridal Veil Falls are also located in Chimanimani.
7) Matobo National Park
Matobo National Park is a place of sculpted granite peaks and anthropomorphic bluffs that has long been known for its peculiar assortment of inselbergs and hoodoo rock formations. These have provided shelter for humans for thousands of years, and now, at places like the Nswatugi Cave, it is possible to see traces of southern Africa's prehistory engraved into the stone.
8) Mutare:
The gateway to Zimbabwe's most remote eastern regions and the Nyanga National Park, Mutare is located between Manicaland's steep-sided valleys. The Bvumba Mountains, which surround the town and serve as a natural barrier between it and the surrounding arid landscape of southern Africa, are visible from all sides.
However, Zimbabwe is home to several tourist sites and breathtaking natural wonders and views that often draw a lot of attention from both domestic and foreign visitors.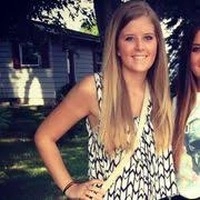 Ferona Jose is a passionate travel writer and blogger at Travelistia. She has traveled throughout Europe, Asia and the Americas. Her writing focuses on cheap travel destinations, travel experiences, cultural insights, and travel hacks.