Rosana McPhee is the writer of an award-winning blog Hot and Chilli. She is a Brazilian woman living in London. The two things which fascinate her the most are food and travel.
She was inspired by her mother and share her favorite Brazilian recipes, which her mother passed along to her. She writes to inspire the reader to eat healthy and delicious foods as she does.
Her passion for traveling and sharing the details of her adventures also motivates the readers. She only writes about the things which she has experienced, tested, tried, or adored. This proves the authenticity of her blog. The Author also gives tips on how best to enjoy your visit there by visiting these amazing places or simply eating there!
Let's discuss more aspects of why you should follow the blog Hot and Chilli.
1. Adventurous Travel blogs
"Las Vegas, Luxury Stays and Eats" and "Italy, Veneto: A luxury stay at Almar Jesolo" are interesting posts on the Hot and Chilli blog. She has an amazing talent for writing culinary travel. She visits places and writes about their famous or delicious food, their most popular places, their culture, and their luxury hotels to stay in.
If you are always ready to travel to different places for an adventure, must visit and read their blogs before you go for your convenience.
2. Food Blogs
Rosana McPhee, in her blog Hot and Chilli, write about drinks and foods which inspire the readers the most.  "Brazilian Tropical Fruits and two recipes: Tapioca and Melon soup" and "Brazilian cuisine: Today's Special is Prato Feito my way with Meatbox", are her top-listed food blogs.
Food lovers and the one who always wants to try new and different things can easily get assistance from her fantastic blogs.
3. Secret Recipes
Hot and Chilli blog is not only famous for the food description but she also shares the secret recipes of her mother with her followers. Those who are fond of cooking will follow her blog as you can get step-by-step detail of the recipe.
Brazilian food is her specialty and she also cooks the dishes by herself. She also guides you about the meals for special events like Christmas etc. She is a great inspiration for women around the world.
4. Honest Reviews
She writes genuine and honest reviews, about the books, products, and places she visited. Sincere reviews are also helpful for your clarity. Hot and chilli is the best place you can trust on.
5. Focus on the value of readers
Rosana McPhee didn't compromise the value of readers. She refuses sponsored videos and posts that will not give a good impression to the readers. She also avoids organizing competitions and giveaways. She doesn't circulate press releases as well.
6. Informational
Her blog, Hot and Chilli is a source of getting a lot of information about places, foods, drinks, hotels, cooking, restaurants, famous chefs, super clubs and luxury travel, etc. you can get all this stuff under one roof, cool right?
7. Lifechanging tips
Hot and chilli also provides tips and tricks to change your way of living. Alcohol become a life hazard for both men and women these days she recommends not consuming so much alcohol in her blog. Also suggested 1 or 2 alcohol-free days.
8. You can Learn Something Unexpected Immediately
These posts are short and to the point. They contain all the necessary information you need to know, allowing you to quickly browse through them and find what you are looking for or learn something unexpected immediately.
They are easy to read and understand. The writers of these blogs use simple language that makes it easy for anyone who does not have much experience in cooking hot chili food or traveling abroad (which is most likely true for most people reading this article).
The information provided by these bloggers about travel destinations is helpful but not too complicated, so even if someone doesn't have any knowledge about travel blogging at all, they might still be able to understand what's going on with their favorite blog site by just scanning through its posts page by page instead of having to read through every single word written thereon!
9. Easy Hot chili Food and Travel Blog.
It's easy to navigate through this website because of its simple but effective structure and design, which is also consistent throughout all the pages and posts on the website so that the user doesn't get confused or distracted by ads or other unnecessary elements on the pages of Hot chilli food and travel blog…
The navigation is straightforward to follow; there are no ads or other unnecessary elements to find what you want quickly without having any problems with your browser window closing down because it was too full of stuff!
10. Appealing, Attractive and Detailed Blog
Hot Chilli Food and Travel Blog is not for everyone, but it has many interesting points in its favor. It's not a blog for beginners or those who want simple recipes.
Instead, the author of this blog goes beyond just describing food and eating out to share his personal experiences with the places he visits. This can be seen by his readership, which is also quite large!
The reason why I decided to follow Hot Chilli Food and Travel Blog is that it seemed like a great place where one could find information about different types of cuisine around the world (including Indian cuisine) while also learning more about what makes up countries like India and other places around Asia Pacific region such as Thailand or Vietnam etc., especially since there isn't much coverage available online about these countries' cuisines – except maybe through some sites with minimal content (like Lonely Planet).
Conclusion
The Hot and chilli blog is the first-hand experience of writer Rosana McPhee. For any ambiguity, you can easily interact with her through her email address  rosana_mcphee@Hotmail.com, or on her social media accounts. Twitter:  @Rosana_McPhee, Facebook page: Hot&Chilli.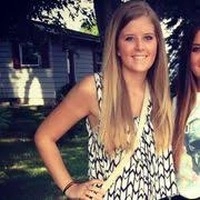 Ferona Jose is a passionate travel writer and blogger at Travelistia. She has traveled throughout Europe, Asia and the Americas. Her writing focuses on cheap travel destinations, travel experiences, cultural insights, and travel hacks.