Is Cancun Safe in 2023? A lot of tourists ask this question again and again. To answer this question, you have to go through a number of things about Cancun first.
Don't just grab your passport without researching the travel destination like Mexico. According to U.S. Embassy & Consulates in Mexico, American citizens must take caution, especially when you are visiting the region of Cancun, Tulum, and Playa Del Carmen.
As violent crimes are widespread in Mexico including all popular travel destinations. It will be better to through reading Mexico Travel Advisory before landing in Mexico.
Where is Cancun?
Cancun is located in the southern part of Quintana Roo, Mexico. The city is known for its elegant sandy beaches, resorts and nightlife because of the high beachfront on the Caribbean Sea.
It is one of the most attractive places for students to visit during spring break to have a party. You can also consider Cancun as Mexican Los Vagas.
What Mexican Travel Advisory Say About Cancun?
Cancun is a situation not included in the Don't Travel category. However, it is present in the "exercise increased caution" list where the common concern is crime and kidnapping.
Facts About Safety Concerns in Cancun
Theft is not uncommon in Cancun as in most of the tourist cities in the world. You just need to take care of your valuables by yourself and don't leave them to someone in the hope they will remain safe.
In the case of looking at the list crime list, you can visit Numbeo where you also find the crime index of Cancun is 55.65 and the safety Index is 44.35.
Is Cancun Safe in 2023? The Safest Places in Cancun:
There are three regions in Cancun that you visit without any hesitation because it has a high presence of police with an immense number of tourists.
Isla Mujeres:  it is safe to visit including Playa Norte. However, have a keen eye on your belongings.
Downtown Cancun: It is a moderately safe region because there are some incidents reported there with tourists.
The Hotel Zone: It is several restaurants and has high police presence, so you don't need to worry while visiting the Hotel Zone.
Things to do in Cancun
Cancun is one of the most popular beach destinations in Mexico where you can carry out all the fun activities of the beaches like Kayaking in the Nichupte Lagoon, taking some surf lessons etc.
If you desire to have a luxury experience, you can also hire a private yacht all for yourself and take your water experience to another level.
Cancun Cenotes: Cancun has some cenotes just located at the 30 min drive from the center of the city. It will be a charming experience to jump, swim and relax at the treasure of natural beauty.
Kitchen-Itza: Cancan also has some historical places like Chichen-Itza, one of the UNESCO World Heritage sites that you can visit early in the morning when larger groups don't arrive yet. It is the place that must deserve once in a lifetime visit.
Las Coloradas: You can also visit lakes with clear water such as Las Coloradas where pink Flamingos just present the most scenic and picturesque views.
How to Deal with Drug Control in Cancun?
Cartel is a criminal organization that has a strong presence in the city of Cancun. They are controlled by different drug lords who don't hesitate to reduce the price of drugs to make them more accessible in order to improve their profits. So, what do you need to do in this delicate situation?
Simply stay away from all kinds of drugs during your visit to the city. It will help you to stay away from the trouble.
Moreover, the number of murders in Cancun is much lower than in the four American cities Detroit, New Orleans, St. Louis and Baltimore.
Is Cancun Safe for Solo Traveling?
You need to be cautious all the time about yourself because there is no one that could have your back. So, travelling alone is not a great option when you choose Cancun as your travel destination before knowing the answer to the question: Is Cancun Safe in 2023.
Where to Contact in Case of an Emergency?
If you are a victim of sexual assault, you need to contact Cancun US Embassy, Cancun, Quintana Roo, Mexico. You can also report to the local police at 911 or simply contact the number +52-55-85262561 of the Consulate.
What are the Common Scams in Cancun?
The whole story starts with internet postings such as emails and letters where a person pretends to be a US citizen who needs only your help. Common Scams Include
➜ Online Dating/Romance
➜ Free Trip
➜ Free Luggage Caring
➜ Lucrative Sales
➜ Money Transfers
Important Travel Tips
Migratory Tourist Form:  When you land in Mexico, they will issue you a Migratory Tourist Form. Attach it with your passport so the chance of its misplacement become lower. You cannot exit the city without this form otherwise it will cost you a $60 fine.
Pay in USD or Pesos:  Don't assume when you pay in pesos, it will cost you less. Most of the Mexican systems are not updated to the current exchange rate so it depends upon the exchange rate. If the rate is lower than the present exchange rate, it will be favorable to pay in USD or vice versa.
Learn Some Spanish: If you know some Spanish, it will be easy for you to converse with locals and comprehend what they are saying.
Book through Members Rather than Promoters:  When you arrive at the airport, the promoters will give you an offer of a 20 to 25% discount on your tour. It will cost you extra so always use members because they a referral codes and are firmly connected with hotels and other such places.
Avoid Tab Water: Tap water in Cancun is not filtered properly so don't risk your health when you are in foreign land.
Book the Taxi Outside of the Airport: Don't book a Taxi at the airport region because they will charge you twice as compared to the outside.
Quick Facts To Know Before Visiting Cancun
Passport Validity: At the time of entrance to Mexico, your passport must be valid.
Blank Passport Pages: You need one page per stamp.
Tourist Visa Requirement: A visa is required, if you have a plan to visit the country for more than 180 days.
Currency Restriction for Entry: Not more than $10,000 USD
Currency Restriction for Exit: Not more than $ 10,000 USD
Conclusion
Cancun has some unique places like Chichen Itza, beaches and cenotes. However, you must need to see the other part of the story which is your safety.
Don't compromise on the safety factor just to have some adventure. So, visit the places such as Cancun Downtown, the Hotel Zone and Isla Mujeres because they have a better police presence and a high number of tourists that ensure your safety Or use cozycozy, where you can find accommodation options from reliable providers.
Hope we've answered your question Is Cancun Safe in 2023? in details. Thank you for reading the post. Stay tuned for our upcoming posts and travel guides.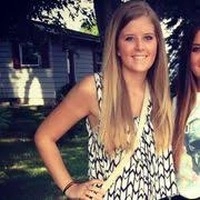 Ferona Jose is a passionate travel writer and blogger at Travelistia. She has traveled throughout Europe, Asia and the Americas. Her writing focuses on cheap travel destinations, travel experiences, cultural insights, and travel hacks.