If you are looking to visit the amazing Caribbean shoreline of Mexico, Playa del Carmen, the beach is affected by the ongoing problem of seaweed, unfortunately.  The shore of the beach changes its look due to the piling up of Sargassum.
The local authority is combating against seaweed with a cleaning process that needs some time. However, you still have robust options to make your journey incredibly enjoyable because of the availability of other alternatives.
If you're concerned about the latest report on the seaweed season in Playa del Carmen, it's worth checking the latest updates from local authorities or websites such as the Riviera Maya News.
Let's explore some stronger options as an alternative to Playa del Carmen.
Explore the Cenotes
Cenotes are the natural sinkhole of groundwater that are exposed due to limestone bedrock's dissolution. It starts with the small hole in the rocks hanging above the fresh water. They are common in Mexican Yucatan Peninsula with interesting crystal-clear water and some aquatic life.
Where to Find Cenotes Near Playa del Carmen?
Playa del Carmen has an immense number of cenotes that are easily accessible to the public. Some of the remarkable ones are given below.
Cenote Dos Ojos
Cenote Dos Ojos is 215 miles long caravan that connects with the Sc Actus system and is an ideal place for diving and snorkeling.
Cenote Azul
Cenote Azul is a 100-mile underground river system in Riviera Maya and is completely surrounded by a jungle where you can experience swimming.
Gran Cenote
Gran Cenote is considered a sacred place by Mayans and a great opportunity for swimming and diving in the turquoise water abundant with fish.
Cenote Cristalino
If you are a tourist, you just need to pay 11$ for adults and 9 $ for children to enter Cenote Cristalino. You can practice all the open water skills in the 9m deep shallow water of Cristalino.
Cenote Ik Kil
When you visit the Mayan ruins of Chichen Itza, don't forget to see Cenote IK-Kil which is included in the most beautiful natural wonder of the region and a great replacement for beach water.
Casa Cenote
Casa Cenote is just located in the middle of Tulum and Playa del Carmen where you just need 25$ to enjoy swimming in the 8m deep clear water.
Chac Mool Cenote 
Chac Mool Cenote is a perfect place for deep divers of the cave where you can also experience scuba diving.
What to Do at Cenotes?
As the alternative to the beach of Playa del Carmen, you can have most of the water sports here like swimming, snorkeling, and relaxing. If the cenotes have some depth, you can also jump into them from a certain point and height.
What to Expect While Diving in Cenotes?
When you scuba dive with certified guides, they will take you deep into the caravan system of the cenotes where you can interact with marine life and fallen tree, and hidden underground riverways. However, diving in cenotes is not for beginners, as the unique environment requires special training and equipment.
What to Expect While Snorkeling in Cenotes?
When you dive into the clear water of cenotes for snorkeling, you will be amazed by the visibility in the water and the most fascinating turquoise color. The magical experience with the moving swim fins, diving masks, and shaped breathing tube will leave a lasting impression in your mind.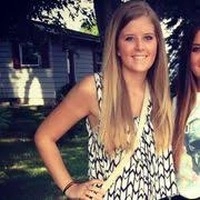 Ferona Jose is a passionate travel writer and blogger at Travelistia. She has traveled throughout Europe, Asia and the Americas. Her writing focuses on cheap travel destinations, travel experiences, cultural insights, and travel hacks.