If you're seeking a sailing adventure, it's important to choose a boat that will give you everything you expect while sailing the sea or scenic waterways Preferably, you'll want your boat to feature a multi-level design (3 tiers of deck space) as well as air conditioning.  
Look for a boat with a fully outfitted galley (kitchen) and a forward area for seating. Everything happens on the mid deck – the hub for dining and entertainment.
Think about what you wish to do during your  sail boat charter trip. Would you like to lazily sleep in a hammock on the upper deck?  Maybe you're interested in a boat charter for entertaining or planning a sunset sail. 
A boat with a kitchen and dining area on the mid deck is the ideal way to set sails with friends and make memories. Dolphin watching is also a fun activity to do when chartering a boat on the sea.
How long do you want to sail? It's always great to escape to a lower deck cabin–complete with AC and bathroom if you're taking an extended cruise.
Sail Boat Amenities
To make your sailing adventure smooth and care-free, make sure the boat has the following amenities:
Cooling AC in the enclosed parts of the vessel
A generator (preferably 12 kW)
Bluetooth speaker and sound
Water desalination system
Electric flush toilets
Twin diesel propulsion
United States Coast Guard (USCG) endorsed safety equipment 
Floating noodles and kayaks
So, the allure of the water, Jimmy Buffet music, a margarita to sip, and thrilling adventures await on the near distant horizon – provided you choose the right sailing vessel.
How to Plan for Smooth Sailing on the Water?
Before you start waving around a captain's hat, however, you'll need to keep some tips in mind. 
You can leave your land dweller ways behind and find your sea legs with the right seafaring plan.
Choose a Destination and the Time You Wish to Embark
Naturally, you'll need to choose a destination and figure out a time when you'd like to set sail and return from your journey.
Take a Day Cruise
For example, maybe you'd like to plan an 8-hour day cruise. You can set sail in the morning and enjoy your adventure until the sun goes down. Sail along the coast and visit the Catalina Islands.
Enjoy a balmy breeze or cool off in the air-conditioned galley during the afternoon.
Plan an Overnight Escape
Or, you might think of an overnight escape, setting sail in the early evening. This is an ideal way to spend a lovely night gazing at the moon and stars. Savor a night swim, walk along a boardwalk or the beach and listen to the sea's melody.
Schedule an All-Inclusive Adventure
You can also choose an all-inclusive adventure, complete with snacks and three meals per day. Whatever you plan, taking a boat charter is a great way to enjoy magical moments on the water day or night, and any time of the year.
You just need to prepare. 
Bring the Right Gear
After you choose the type of water vacation or escape you want to experience, you'll need to make sure you're outfitted well. Remember, the sun's rays can be quite intense out on the water. Therefore, you'll need swimwear, shorts, windbreakers, and socks. Other accessories you'll want to take with you include hats, sunglasses and sunscreen.
The wind and weather can change in the blink of an eye – that's why you need swimwear as well as windbreakers or even thermal wear. 
Experience a Memorable Escape 
With a boat featuring premium amenities, you can maintain a relaxed attitude – soaking up the sun or stars and immersing yourself in the whole seagoing experience. Whether you consider yourself a sailor or are new to sailing the seas, you'll love chartering a catamaran and experiencing the ultimate escape.
How to Get Your Sea Legs
If you're a newbie, it will take some time to get your sea legs. So, take it easy. Sit up on the deck and minimize your movement. Try to stay in a spot where you can enjoy the AC or the ocean breeze. The less you move, the easier it will be for your senses to adapt to the boat's motion.
Schedule a Charter Today
You can schedule a sailing getaway – easier than you might think. So, drop your anchor, raise a sail, and plan your ultimate boating escape.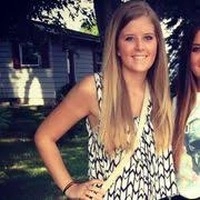 Ferona Jose is a passionate travel writer and blogger at Travelistia. She has traveled throughout Europe, Asia and the Americas. Her writing focuses on cheap travel destinations, travel experiences, cultural insights, and travel hacks.