Looking for Coldest Places in India to visit this summer? Planning an adventurous trip with your family and loved ones? Worry not, this article is all about bucket list coldest places that you should consider.
As we all know that India is a beautiful country with the variety of amazing cultures, beliefs, religion, mesmerizing nature, and weather. There are some regions in India where the temperature is so high (above 50 ℃) and also there are some areas with the minimum freezing temperature of -60 ℃.
The best time to visit these Coldest Places in India is in summer to avoid sweating and humidity. Top must-visited coldest places in India with the lowest temperature up to -60 ℃, are listed down.
1. Drass Valley
Drass valley is situated in Jammu and Kashmir, which is the world coldest inhabited region. It is also the coldest destination in India. The temperature of Drass in winter is 23 ºC. Drass is between India and Pakistan. It is also known as " Gateway to Ladakh".
Read Also: Top 10 Places to Explore Wildlife in India
2. Siachen Glacier
The second coldest place of India is Siachen Glacier, located at northern Karakorum range at 5753 meters height. The lowest temperature at this freezing destination is -50 ºC. In summer, the average temperature at Siachen Glacier is -10 ºC.
Siachen Glacier is the disputed land between Pakistan and India. This is not a place for the tourists, as only army soldiers stay there.
3. Sela Pass
Sela Pass is famous as the icebox. It is the third coldest place located at Arunchal Pradesh, that is present between west Kameng and Tawang districts.
The lowest temperature recorded there is -15 ºC. Sela Pass is always covered with the blanket of snow, with the mesmerizing view of eastern Himalayas and Sela Lake. This is also famous as the tourist attraction as there are Tibetan Buddhists.
4. Lachen & Thangu Valley
Lachen and Thangu are the coldest valleys situated in north Sikkim above 2500 meters from sea-level. The temperature in winters always stay in minus that is -10 ºC. Alpine meadows is the beauty of this valley, where river Teesa and wooden buildings gives a paradisical view.
The right time to enjoy this wonderful view is summer, with the maximum temperature of 10 ºC. For the travelers, there are amazing places like magnetic hill, The Pangong Lake, highest passes, highest motorable roads, and more.
Read Also: 15 Places on Earth with the Most Bluest Waters
5. Leh Ladakh
Leh Ladakh is 6000 meter above the sea level, that is what makes it the coldest place in India. -12 to -2 ºC is the recorded temperature.
This beautiful land is full of natural sceneries that makes their visitors to admire. There are fascinating places like monasteries, stupas and many more heavenly sites but in winter, the heavy snowfall covered the land and drop the temperature to -35 ºC.
6. Munisiyari
Munisiyari is a hill station at Uttarakhand. This is coldest tourist spot of the country and situated at 2500 meters above the sea level. The weather throughout the year is chill and dry with the temperature -10 ºC, in winter.
This land is also famous a s little Kashmir, where freezing lakes and mountains with snow blanket is there. It is a best spot for hiking.
7. Spiti Valley
Spiti valley is located at Himachal Pradesh, a coldest dessert mountain range. It is a sandwich land between India and Tibet. The temperature in winters is -30 ºC and in summer the temperature is normal and best time to visit.
This valley is at 2745-meter height of sea level. There is a Spiti river that is perfect for the tourists to see. There are also many Buddhist monasteries and natural rocky sceneries to adore for the travelers.
Read Also: Why Albania is one of the Trendiest Destinations of the Year?
8. Sonamarg
Sonamarg is a beautiful mountain spot, located at Jammu and Kashmir and considered as one of the Coldest Places in India. This gorgeous land is also known as the meadow of gold, which is near to Ladakh.
At 2800 meters height above the sea level, this wonderful area is located. The recorded temperature at this spot is -6 ºC. July is the best time to visit because the temperature gets comfortable.
9. Srinagar
Srinagar is found at the territory of Jammu and Kashmir, which is located at the bank of River Jhelum. Above 1585 meters from sea level Srinagar is located with the temperature in winter is about -3 ºC and snowfall and cold waves are often experienced there.
This is a great place for the travelers to visit as this land enriched with gardens, lakes, gastronomy, houseboats, and cultural places. Dal lake is stunning and a must-visit spot. This Srinagar is known as heaven on earth, where you can find Mughal-era gardens such as Nishat Bagh, Shalimar bagh and chasm-E-Shahi.
10. Rohtang Pass
51 kilometers from minali, a beautiful land is situated know as Rohtang pass. The meaning of this name is " place of corpses" because a lot of people died by crossing this pass. It is 3980 meters above the sea level with the temperature -5 ºC. this coldest land provides a stunning views to the eyes to adore such as Lahaul valley, Himalayan peaks, glaciers and Chandra river.
Final Thoughts
These were the top Coldest Places in India. Keep visiting Travelistia Blog for more amazing places and destinations.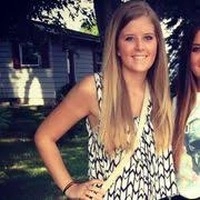 Ferona Jose is a passionate travel writer and blogger at Travelistia. She has traveled throughout Europe, Asia and the Americas. Her writing focuses on cheap travel destinations, travel experiences, cultural insights, and travel hacks.