Nowadays, it is common for people to be busy with their work, ignoring the importance of spending time outdoors and visiting different cities. There can be multiple reasons as to why people don't go for family vacations or solo trips.
However, it's important to know that stepping outside your comfort zones and exploring new horizons is priceless. So why not create a travel bucket list that leads you to unforgettable experiences? Don't worry, planning might feel overwhelming, but we've got you covered.
This article will drive you through some of the best once-in-a-lifetime experiences you'll cherish forever. So, let's get started.
See the Northern Lights
If you're someone who is fascinated by celestial phenomenon, then this might be just the right choice for you.
Imagine lying down comfortably, gazing up at the starry sky, experiencing the vibrant ribbons of green, purple light dancing across the horizon. It's a sight that can leave you in awe, making you wonder about the mysteries of the universe. And, Alaska is one of the best places to experience this wonder.
And do you know what the best part is? With a glass roof, you can have a perfect view of this magical spectacle without even stepping a foot outside.
The combination of comfort and beauty makes it an experience you won't want to miss!
Experience the thrill of whale watching
Have you ever wondered what it feels like to witness the majestic creatures of the sea right in front of your eyes? If yes, then you must add Los Angeles whale watching to your bucket list. This thrilling experience is for true nature enthusiasts.
There, you will be surrounded by humpback whales and gather the view of playful dolphins moving around your cruise. The excitement of spotting these gentle giants in their natural habitat is truly amazing.
So experience this thrilling adventure and create memories that connect you with the marine world's wonders.
Go for Dune Buggy Racing
Ever dreamed of channeling your inner off-road racer and riding across sandy terrains on a powerful ATV? If yes, then why not go for dune buggy racing?
It is the perfect experience for thrill-seekers and adrenaline junkies who crave excitement and love the thrill of high-speed exploration.
Whether you're an adventure enthusiast or simply looking to inject some excitement into your life, dune buggy racing offers an extraordinary escapade that combines speed, skill, and a whole lot of fun.
So, feel the engine's power, conquer challenging obstacles, and create memories that will leave you yearning for more.
Hot Air Balloon Ride
Imagine yourself going up into the sky slowly, the cool breeze on your face, and the world below transforming into a patchwork of colors. It's a moment of pure serenity and wonder where time seems to stand still. This is what you get to experience on a hot air balloon ride.
When deciding on where to experience this adventure, consider Vegas as one of the best options possible. Here, you can experience sunrise flights and get greeted with a commemorative certificate.
Riding over rolling hills and picturesque landscapes, you might even spot wildlife wandering below.
Key Takeaways
These four once-in-a-lifetime experiences offer an escape from the ordinary and a chance to create memories that will stay forever. So, why not seize the opportunity and add these adventure ideas to your bucket list?
Don't wait for tomorrow—start planning your adventure today.
Read Also:
Stress-Free Adventure: Important Factors to Remember While Traveling
How to Travel Safely: Tips to Keep Your Vacation Happy
Taking to the Skies: A Comprehensive Guide To Avelo Airlines Reviews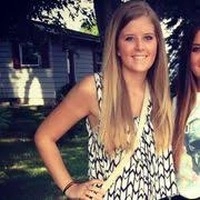 Ferona Jose is a passionate travel writer and blogger at Travelistia. She has traveled throughout Europe, Asia and the Americas. Her writing focuses on cheap travel destinations, travel experiences, cultural insights, and travel hacks.