If you are looking for a hotels that don't feel real and turn people's heads in astonishment, here is the list that does this job for you. These are hotels that are intended to design for travelers who desire to have an adventure in life while are ready to enjoy the creativity at its peak.
All of them are architecture to challenge standard hotel construction norms in order to provide an entirely new experience to their guests.
Let's explore the list of hotels that don't feel real because of the brilliant ideas that make them highly unusual to believe at first glance.
1. STF Kolarbyn Eco-Lodge
STF Kolarbyn Eco-Lodge is situated in the middle of the Swiss Forest. The underground hotel has no facility for electricity or running water where you sleep in front of candlelight and wake up to the mesmerizing song and chirping of birds.
The place has the power to completely make you thrilled by the untouched wilderness and distinctive silence.
2. 727 Fuselage Home
When you travel to the Central American region of Manuel Antonio, Costa Rica, don't forget to visit an unusual hotel 727 Fuselage Home.
It's a live example of creativity and recyclability at work. The hotel owner collected a 1965 Boeing 727 from the airport graveyard and place it right on the coastline of Costa Rica. It contains all the luxury that you can expect from any 5-star hotel.
3. Queen Mary Hotel
It's a ship that used to be in service from 1936 to 1976, now acts as a hotel for travelers. The retired British ocean liner is docked in Long Beach, California.
Queen Mary bigger than the Titanic was closed due to some negligence regarding the repair of the ship. However, in March 2023, reopen for guests.
4. Karosta Prison
Nobody will welcome you to the prison other than the crew of Karosta Prison Hotel. It is located in Easter European country, Latvia which was a real military prison used by Nazis and USSR back in 1900.
It's the only prison that is open for tourists where you can have plenty of activities in the hotel at play like behind bar show, escape room, spy game, etc.
5. Barin Ski Resort
The Barin Ski Resort is a modern style of architecture designed by RYRA Studio, one of the unique hotels that don't feel real. It's just one-hour drive from Tehran and the situated in the small village of Shemshak.
The white building is nested right at the foot of the Alborz Mountains and is equipped with all the facilities. It's a real interface between natural and human creativity.
Read Also: 12 Unusual Places to Visit on Earth That Will Leave You Breathless
6. Lifeboat Hotel
It's a Dutch lifeboat that is converted into Hotel. The boat remains in service for 30 years and performed around 105 rescue operations by saving 45 lives.
Now, it's present in Harlingen Harbor with its two cabins below the deck that are divided into two parts. One acted as a bedroom and the other as a sitting room.
7. Levin Iglut
Levin Iglut is situated in the wilderness of a Scandinavian country, Finland. It provides a luxurious experience of falling asleep by gazing at stars and northern light through the glass roof of Iglut.
The most fascinating thing about the hotel is it's fully heated and resides in the white snow-carpeted mountains at an altitude of 340m.
8. Capsule Hotel
These are offshore oil rigs that were redesigned for art purposes but converted into the residence place for travelers to provide a distinguished experience.
The rigs are present at different locations in Europe. The Owner, Denis Oudendijk, now places them in permanent locations in Amsterdam, France, and Belgium.
9. The Shell House
The Shell house is located in the peaceful paradise of Isle Mujeres, Mexico. It's a white building that resembles with shell and has an unusual shape.
The prime feature of the building's decor includes seashells collected from the nearby beach. If you are on vacation in Cancun, the Shell House is a place to pay a visit that is just 13 km away from the coastline.
10. The Manta Resort
The Manta Resort is one of the unique hotels that don't feel real, situated in Pemba Island, Tanzania. It is a strange hotel that looks like a floating house right in the middle of the blue sea.
It's a place where you spend time away from the noisy world with the sunshine, natural food, and fresh air. The Resort also has underwater rooms where you have a chance to submerge yourself with the fishy inhabitants and flow of tides.
Read Also: Top 15 Islands on Earth That Don't Feel Real
11. Sun Cruise Resort
You would have many cruising experiences at luxurious yachts but they don't have any match with the Sun Cruise Resort as it's the only on-land yacht in the world.
It's a strange experience that will remain in your memories forever because you think you are on a yacht but at the same time, it stays in one place on land. It's located in Jeongdongjin Beach, South Korea and serves as an active strange and unusual hotel on the beach.
12. Juvet Landscape Hotel
Juvet Landscape Hotel has the slogan "Leave the World Behind" and it feels true when you visit the place. It's an architectural gem that is surrounded by a pristine landscape that will open your soul to the natural world.
The hotel has a variety of rooms such as majestic landscape rooms, bird houses, and writer's lodge where you spend time on your terms
13. Null Stern
Null Stern is an open-air hotel that has no walls and is situated in Switzerland. According to them, the only star in the world is you.
It's a place where you experience Swiss Apls without any roof and walls while laying on your bed. When you wake up in the morning you have an unobscured and magical valley view without any sheer curtain or window.
14. Montana Magica Lodge
Montan Magica Lodge is one of the unusual hotels that don't feel real, located in the landscape of the Andes of Los Rios, Chile. It offers two types of rooms superior and standard that have five special programs for all-inclusive saunas, swimming pools and excursions.
You can feel the humid wind that filters through waterfalls while walking in the native forest.
Read Also: Uncovering the Mysteries of the Top 10 Driest Places on Earth
15.  Hotel Marques de Riscal
The uniqueness of the hotel resides in its design that is made by Frank Gehry and is considered one of the significant works of contemporary architecture. It's a luxury collection hotel located in Eltziego, Spain. It's surrounded by lush green fields and rolling mountains that you can see through your hotel room easily.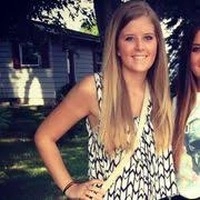 Ferona Jose is a passionate travel writer and blogger at Travelistia. She has traveled throughout Europe, Asia and the Americas. Her writing focuses on cheap travel destinations, travel experiences, cultural insights, and travel hacks.