Camping allows you to disconnect from the hustle and bustle of life to connect with nature and enjoy meaningful moments with family and friends. But it is only possible if you have the right gear.
The right accessories can elevate your experience, ensuring both safety and comfort. Then, whether you're planning to go hunting, fishing, camping, or shooting, the right gear is vital for optimal performance and enjoyment.
However, with plethora of available camping accessories can make packing essentials an overwhelming task. So, in this article, we will break down the must-have items that you should pack for your next outdoor adventure. These carefully selected items will enhance your outdoor experience and provide you with the peace of mind that you are fully equipped for whatever Mother Nature throws your way.
So, let's dive into the list of essential gears.
1. Tents: Your Home Away from Home
A tent is more than just a place to sleep; it's your sanctuary in the great outdoors. When choosing a tent, several factors come into play. Size is crucial. The tent should be spacious enough for everyone on the trip, allowing room to move around. Ventilation is another key consideration.
Look for tents with mesh windows to let air circulate, keeping the interior fresh. Waterproofing is also vital; a water-resistant material and strong zippers keep you dry during unexpected showers. Also, check for additional features like interior pockets for storage and loops for hanging lanterns.
Remember, a well-chosen tent ensures a comfortable night's sleep, shielding you from rain, wind, and insects while immersing you in the beauty of the outdoors.
2.  Sleeping Bags: Cozy Comfort
A sleeping bag is your bedtime haven when camping, offering the warmth and comfort you crave after a day of outdoor adventures. Selecting the right sleeping bag starts with considering the climate. A sleeping bag with higher insulation is necessary if you're venturing into a cold environment. On the other hand, lighter options suit warmer temperatures.
Remember to look for extra elements like hoods for added warmth or internal pockets for stashing small items. With the right sleeping bag, you're not just settling in for the night; you're securing a restful sleep that prepares you for the next day's escapades.
3. Lights and Tripods: Illumination and Stability
When it comes to camping, both lights and tripods play unique but crucial roles in enhancing your experience. Also, proper lighting ensures safety and convenience, illuminating the campsite when darkness falls. It helps in activities like cooking and setting up tents. On the other hand, tripods provide much-needed stability. They hold cameras for capturing beautiful moments and can also suspend lanterns to spread light evenly. Remember, a well-lit campsite keeps unwanted animals away and adds comfort to the outdoor experience.
So, if you're looking to buy these essentials, scroll to an online website that provides a broad range of options specifically designed for outdoor adventures. Next time you plan to buy such accessories, shop online, as this will give you access to compare prices and features, ultimately choosing the one that fits your needs the best.
So, remember that tripods and stakes are more than just accessories; they are crucial components that contribute to a more secure and enjoyable journey.
4.  Cooking Gear: Delicious Campsite Meals
If you are among those who love the great outdoors, cooking gear is essential to a fulfilling camping experience. Portable stoves or grills are great choices that will offer controlled heat so that you can cook your favorite recipes anywhere.
So, remember to pack cookware like pots, pans, and utensils made of durable, lightweight materials like aluminum or stainless steel. Also, pack a cooler that keeps perishables fresh, while reusable containers store leftovers. These gears will make the cooking experience more satisfying because you will be in a better position to push your limit and create something extraordinary for your family and friends.
5. Navigation Tools: Find Your Way
When you have the right navigational tools with you, the probability of your getting lost in the wilderness will be dramatically low. You can confidently move in any direction to explore the unknown and pristine terrain safely. It will be great to take some traditional tools like compasses and paper maps that will help you to deal with any challenges because of the unavailability to use your advanced equipment.
If you plan to reach the summit of local mountains, pack your altimeters and rangefinders with you. These tools will assist you to determine the right height and facilitate you to deliver a single in case of emergency. It's critical to be well-versed in using these navigational tools in order to empower yourself in open lands.
6.  Clothing: Dress for the Elements
Selecting the right clothing is essential for any camping trip, as it directly affects comfort and safety. Layering is a smart approach. Start with moisture-wicking base layers to keep sweat away, add insulating layers like fleece for warmth, and finish with a waterproof outer layer for protection against rain and wind. Choose fabrics that are breathable yet durable, such as synthetic blends or wool.
Footwear is equally important, so always opt for sturdy, water-resistant boots with good ankle support. Accessories like hats, gloves, and scarves can make a difference in extreme conditions. Dressing appropriately for the elements ensures a pleasant and secure outdoor adventure.
7.  First Aid Kit: Safety First
In camping, a well-stocked first aid kit is a must-have for ensuring safety. This kit should include bandages, antiseptics, and pain relievers for minor injuries. Specialty items like tweezers can remove splinters, while adhesive tape and gauze handle more extensive wounds. If someone in the camping group takes prescription medications, it's crucial to include their medicines in the kit.
Always pack first aid essentials in a waterproof container for easy accessibility. Periodically check and update the kit to ensure all items are in good condition. In essence, a well-stocked first aid kit makes a camping trip enjoyable and safer.
8.  Backpacks: Carry Your Essentials
A backpack is more than just a bag; it's the camper's mobile home. Choosing the right backpack means balancing size, weight, and functionality. It should have multiple compartments to organize gear and easy-to-reach pockets for essentials items like water and snacks. Always opt for durable, water-resistant fabrics when it comes to the bag's material.
Comfort is key, so look for padded straps and a supportive frame. Remember to check special features like hydration reservoir sleeves or built-in rain covers. A well-chosen backpack enables the camper to carry their world on their shoulders, making the outdoor experience both manageable and enjoyable.
Last Lines
Selecting the proper camping gear is vital for a successful outdoor journey. Purchasing top-notch equipment guarantees readiness for various adventures, such as camping in the wild or trekking in tough landscapes.
So, whether someone is organizing a brief escape or a lengthy expedition, these essential camping gears are crucial for a memorable and prosperous adventure.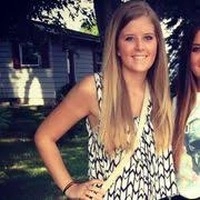 Ferona Jose is a passionate travel writer and blogger at Travelistia. She has traveled throughout Europe, Asia and the Americas. Her writing focuses on cheap travel destinations, travel experiences, cultural insights, and travel hacks.