Nothing is more refreshing than just sitting on the sparking sand before the vast tranquil Places on Earth with the Most Bluest Waters that shines bright bathing in the sunlight. Sometimes the horizon of the sea just becomes a little foggy but you know it's always there. It creates a jubilant in your heart to enjoy the summer heat on the bank of deepest blue waters on earth.
Let's reconnect with nature by visiting the bluest waters of seas, bays, and lakes.
1. Egremnoi, Greece
Lefkada Island and Egremnoi are both located in the Ionian Sea but Lefkada is more congested than Egremnoi beach. It's difficult to find a perfect spot to view the spectacular clear and blue water. However, Egremnoi is situated on the west of the Lefkada and is more accessible by road. It has a very decent amount of crowd that creates an opportunity to relax on the white sand of the beach while spending time with the turquoise sea water.
2. Crater Lake, Oregon
It's a lake situated in the western United States and filled with deep blue water in the blow-shaped cavity right in the middle of the Volcano Mountains. There is no other stream or river merged with the lake that helps it to keep its signature deep blue and crystal clear water. It will be a real adventure to have a scuba diving experience in the dead chilly water. Carter Lake is the most remarkable and deepest lake with an ultimate depth of 1,943 ft.
3. Blue Lagoon, Portland, Jamaica
Blue Lagoon is situated a bit east of Port Antonio and is a perfect place to regain your freshness with the deep blue water and pristine landscape. It is the combination of saltwater from the Caribbean Sea and underground freshwater springs. Blue Lagoon is a blessing to spend time with cold blue water in the hot weather of Jamaica.
4. Devil's Bay, Virgin Gorda, British Virgin Island 
The British Virgin Islands are the perfect photogenic paradise for travelers around the world. When you land at Devil's Bay, the attractive environment of the beach will encourage you to leave your resorts and explore them. You can trade wind with the calmest blue water and skyrocketed lush green palm trees. It will also be awesome to have a boat excursion and stay there for a while.
5. Plitvice Lakes National Park, Croatia 
Plitvice Lakes National Park is a part of the UNESCO World Heritage site because of its stunning masterpiece of nature with 16 different turquoise lakes. It is just one hour away from the city of Zagreb. You can walk through the place with suspended boardwalks over blue water while observing the waterfalls with the plunging sound and clear water that will take you to another level.
6. Ambergris Caye, Belize
Ambergris Caye is the most expensive in Central America and the ideal place for snorkeling in the deep blue water. It attracts several tourists from a number of countries because of its beauty. You can also have a short boat ride in the blue ocean rich with marine reserves of eels, colored fish, and turtles. The most astonishing activity is exploring the underwater caves with unending dark and deep holes.
7. Five-Flower Lake, Jiuzhaigou National Park, China 
Five Flower lake has a very interesting etymological explanation. It derives its name from the presence of terrestrial limestone deposited that make the surroundings suitable for the growth of colorful flowers. Five Flower Lake is present in Sichuan province, China. It produces a fascinating landscape with colorful flowers with the deep blue water of the lake.
8. Swaraj Dweep, India
Swaraj Dweep is part of an immense chain of Islands in the Bay of Bengal. It's under the administration of the Indian government. There are around 836 Islands filled with deep blue waters and rich forests. The place is ideal for wildlife and has biodiversity with a stable marine ecosystem. You can reach the beach by having a journey of two and a half hours from Port Blair with private cruises or government ferries.
9. Islas de Rosario, Colombia 
Islas de Rosario is an Island in the middle of the Caribbean Sea. It will be a totally different experience to stay away from the hustling of urban life and spend some time with coastal mangroves and deep blue waters. The incredible seafood of the island will enhance your appetite that is available in plenty there.
10. Peyto Lake, Alberta, Canada 
Peyto lake is situated in Banff National Park and fed by deep blue turquoise water. You can also visit another lake, Lake Louise, which is just 40 km away from Peyto Lake. The blue theme of water just dominates all the surroundings. It's one of the Places on Earth with the Most Bluest Waters and is preserved by the Government of Canada as it spent around CND $2.9 million to keep the lake in its peak conditions.
11. The Maldives 
Maldives is one of the favorite places of celebrities because of its best islands. It's a distinctive experience to have accommodation in the resorts near the beach where you can visualize dazzling deep blue waters and soft white sand of beaches. The beaches of Maldives will never disappoint you when you plan a dolphin watching tour, banana boat ride, and fishing.
12. Alawan, The Philippines 
Palawan is known for its blue waters beaches, caves, and rich jungles. Palawan is the essential stop for birds' migration route from East Asian Australasian Flyway. Birds fly from north of the Arctic circle to New Zealand, while Palawan is just right in the middle and best for resting. You can watch a lot of rare species that only exist near the blue waters of Palawan like the Palawan scops owl and Palawan swiftlet.
13.To Sua Ocean Trench, Samoa
To Sua Ocean Trench is grant swimming hole of 30 meters deep. It is a daring thing to jump from the edge right into the trench. The water of the trench never dried out and remains fresh with deep blue water because it's connected through lava tubes to the south pacific sea. It's one of the Places on Earth with the Most Bluest Waters and one of the strangest place to snorkel on the planet.
14. Exuma, Bahamas 
Exume is present in the central American region and a part of the Bahamas. Exuma is a magical place with 365 islands filled with deep blue waters and white sand beaches. It is easy to have your dream tour because Exuma is just one hour away from Miami. It's an exotic destination that is full of facilities like accommodation and more hospitable people.
15. Aitutaki Lagoon, Cook Islands 
The Cook Islands are politically under the administration of New Zealand and consist of 15 islands that are spread in the South Pacific Ocean. Aitutaki Lagoon is a deep blue water pool located in the Cook Islands that is around 15 km wide and 12 km in length from the base. It will be better to spend two to three days on Aitutaki in order to have a robust experience.
Conclusion 
Above are the 15 places on earth with the most bluest waters. They don't just offer you beaches and sunsets but you can also have a wider experience of multiple activities. The most interesting and adventurous place with deep blue water is  To Sua Ocean Trench which is around 30 meters deep and full of mystery when it comes to the source of blue water.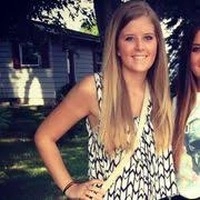 Ferona Jose is a passionate travel writer and blogger at Travelistia. She has traveled throughout Europe, Asia and the Americas. Her writing focuses on cheap travel destinations, travel experiences, cultural insights, and travel hacks.