Rockhounding is an incredibly fun and rewarding hobby that just about anyone can do. If you love to be out in nature, search for hidden treasures, and don't mind getting a bit dirty this just might be for you!
Rockhounds are rock, crystal, and mineral enthusiasts that love the thrill of the hunt. They search around the world for beautiful specimens that they can add to their collection. This ranges from simply walking along the beach and picking up interesting stones to digging deep in the earth for rare gems that seldom see the light of day.
If this sounds like something you would like to try on your next vacation we have 7 great locations for rockhounding that have both beautiful geological opportunities as well as being great destinations in general.
Seven Incredible Rockhounding Vacation Destinations
We're going to share which destinations we prefer, what you can find there, and why it's such a great place to visit:
1. Santorini, Greece is great for Obsidian
Santorini Is a mesmerizing vacation destination that holds a unique appeal for both leisure seekers and passionate rockhounds. It should be no surprise that we named it one of the 10 best places to visit in Greece.
Nestled in the heart of the Aegean Sea, this volcanic island offers an unforgettable experience blending natural beauty, ancient history, and the thrill of rockhounding.
The black sand beaches, notably Perissa and Kamari, have some great mineral formations and volcanic pebbles. The caldera cliffs that encircle the island showcase dramatic layers of ash, pumice, and tuff, providing a captivating geological tapestry.
Explorations of Santorini's ancient ruins, such as the archaeological site of Akrotiri, offer glimpses into the island's past while uncovering obsidian, fossils, petrified wood, and mineral specimens. The volcanic cliffs of Red Beach and White Beach present opportunities for uncovering colorful volcanic rocks and unique formations.
Santorini is also an incredible place for non-rockhound vacationers. From iconic sunsets in Oia to the picturesque villages of Fira and Imerovigli, visitors can immerse themselves in the island's breathtaking vistas, delectable cuisine, and vibrant culture.
2. San Francisco, California is great for jasper, jade, and carnelian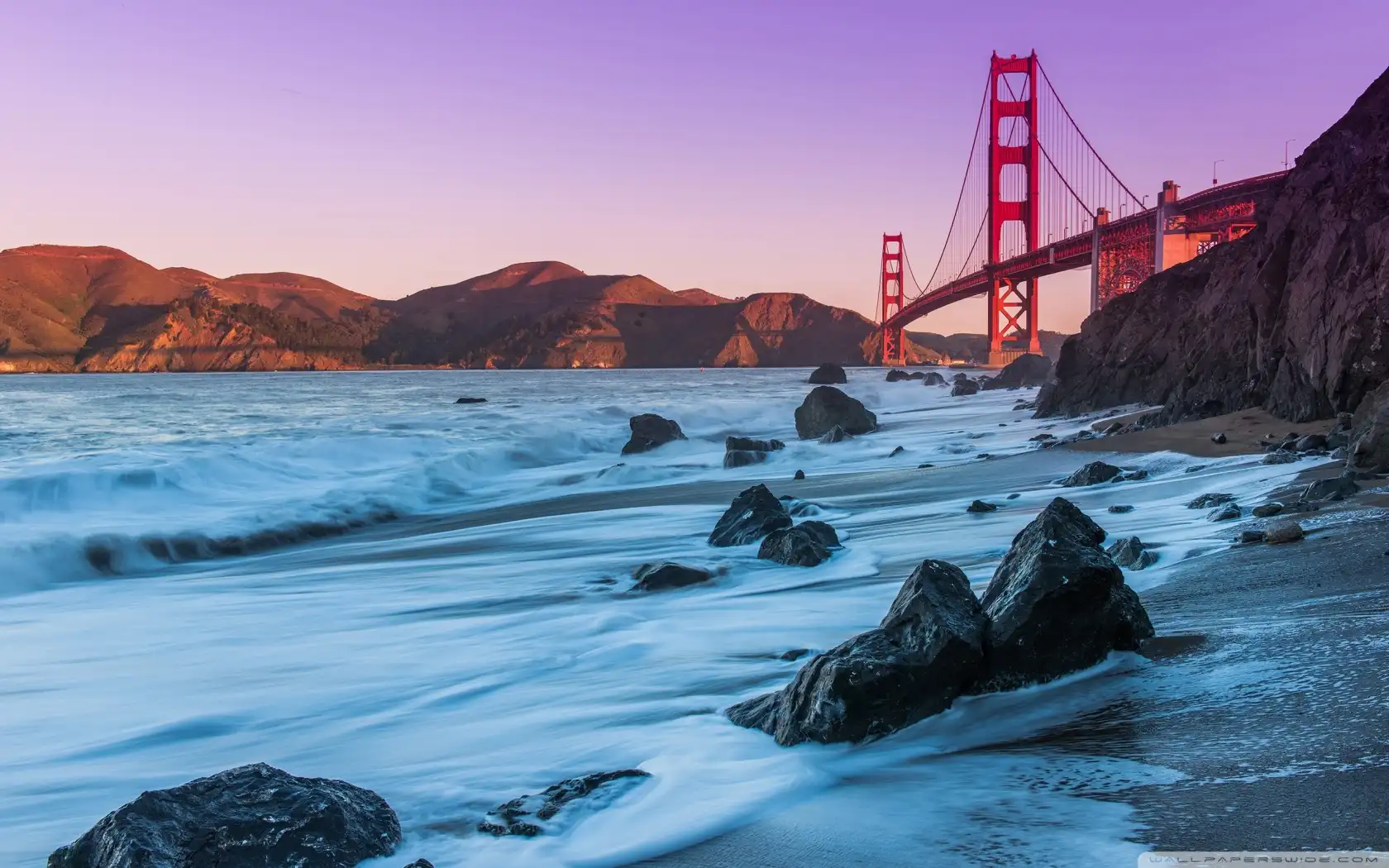 Everyone knows about the Golden Gate Bridge but San Francsico has a lot more than that to offer! With a vibrant culture, beautiful landscape, and world-class cuisine, SF is an enticing vacation destination for just about anyone and easily one of the best rockhounding locations in the US according to Rock Chasing.
But there's a hidden allure for rockhounds: the city's fascinating geological backdrop. San Francisco's geology is as diverse as its population, presenting an array of rocks and minerals like chert, basalt, and serpentine, the California state rock.
Ocean Beach and Fort Funston are beachcomber's delights with an abundance of sandstone and shale, tumbled smooth by Pacific waves. Meanwhile, serpentine outcrops can be spotted at Glen Canyon Park and Twin Peaks.
For those up for an expedition, a short trip across the Bay to the geologically rich Marin Headlands can yield even more finds. San Francisco thus offers an unparalleled amalgamation of cultural and geological exploration that's bound to enthrall any rockhound.
3. Byron Bay, Australia is great for black spinel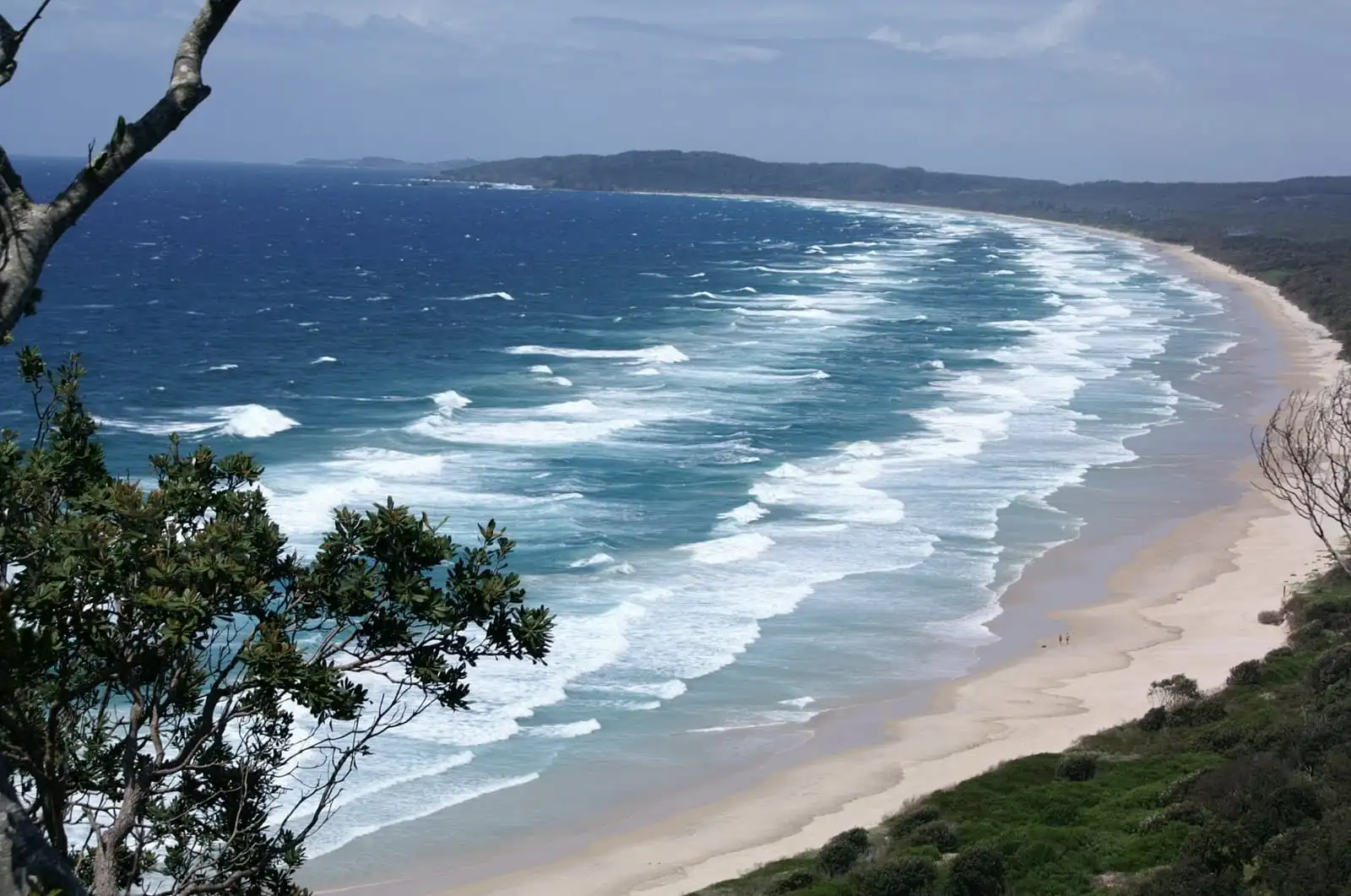 For a great combo of beaches, surf culture, and opal mining Byron Bay is where it's at! The region is known for its diverse range of minerals, including the iconic Australian sapphire, zircon, opal, and rare black spinel.
These can be found in the streams and river beds within the broader Northern Rivers area, just a short drive from Byron Bay. The coastal cliffs also have some great places to find fossils, with ancient marine life embedded in the layered rocks.
For a unique blend of rockhounding and Aboriginal culture, visit the nearby Minyon Falls, which offers stunning basalt formations set within a sacred Indigenous site. There are a handful of great places to visit before they get too popular and Byron Bay may soon be on our list!
4. The Dolomites, Italy is great for fossil hunting
It's really hard to explain just how beautiful the Dolomoites are if you haven't been there.  Just image a spellbinding vista of jagged peaks, verdant valleys, and enchanting alpine meadows.
It's an idyllic vacation destination for lovers of hiking, skiing, and captivating landscapes. However, the Dolomites also have a lot going on below the surface, making them a must-visit for rockhounds.
The mountains themselves are composed largely of dolomite, a unique type of rock named after the region, which gives the peaks their distinctive pale hue. Among these layers, rockhounds can find traces of ancient oceans in the form of embedded fossils like ammonites, and other marine life.
The Monzoni range is particularly fascinating for its volcanic geology, offering a chance to find exotic minerals like granites, porphyries, and even semi-precious garnets. You also don't want to miss the Bletterbach Gorge, a UNESCO site, where over 60 different fossil species have been discovered.
5. Kruger National Park, South Africa for gold and diamonds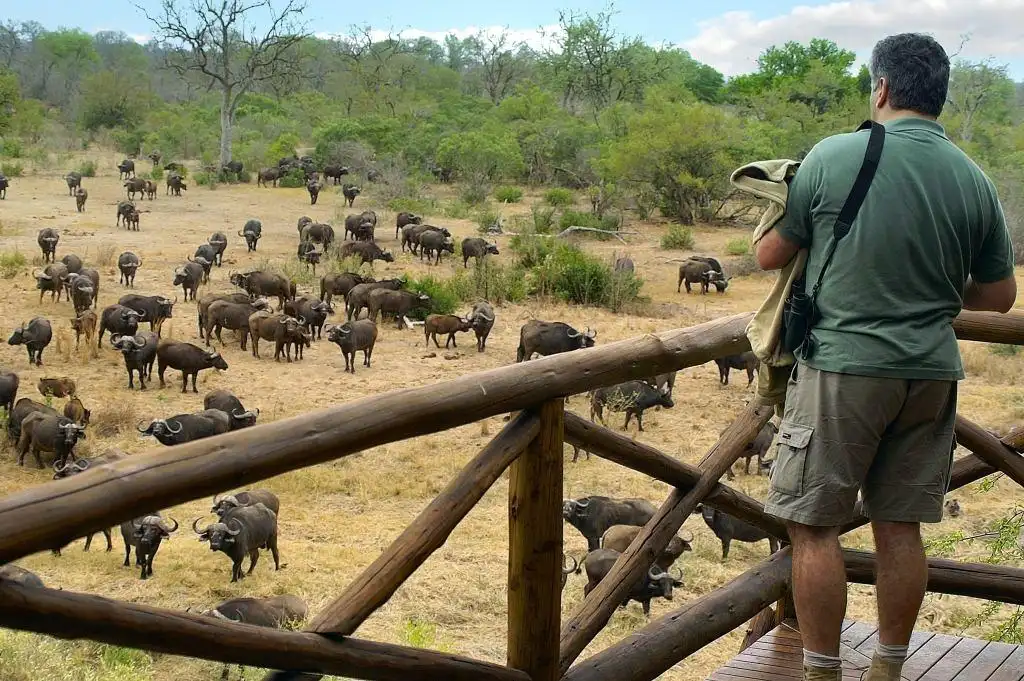 Kruger National Park in South Africa is known around the world for its amazing array of wildlife and its vast, diverse landscapes. For the rockhounds, this park presents a remarkable geological journey alongside its thrilling safaris and considered as one of the best Rockhounding Vacation Destinations.
It sprawls over an ancient craton – the Kaapvaal Craton – offering a glimpse into the Earth's distant past. The park is predominantly underlain by granite and gneiss, some of the oldest rocks on the planet. The Lebombo Mountains, on the eastern boundary of the park, are an extension of the Great Rift Valley and showcase volcanic rocks, particularly basalt.
Furthermore, the park is peppered with ancient archaeological sites, where artifacts like stone tools and pottery fragments can be found. The rich geology and the chance to experience wildlife in its natural habitat make Kruger National Park an unforgettable experience for both travelers and rockhounds.
You won't be able to find gold or diamond mining directly within the park but you can find them in Witwatersrand Basin and Kimberley which you can stop at along the way depending on where you fly into. If you're taking you family up from Cape Town it can be a bit of a drive but it's doable.
6. Thunder Bay, Canada is great for amethyst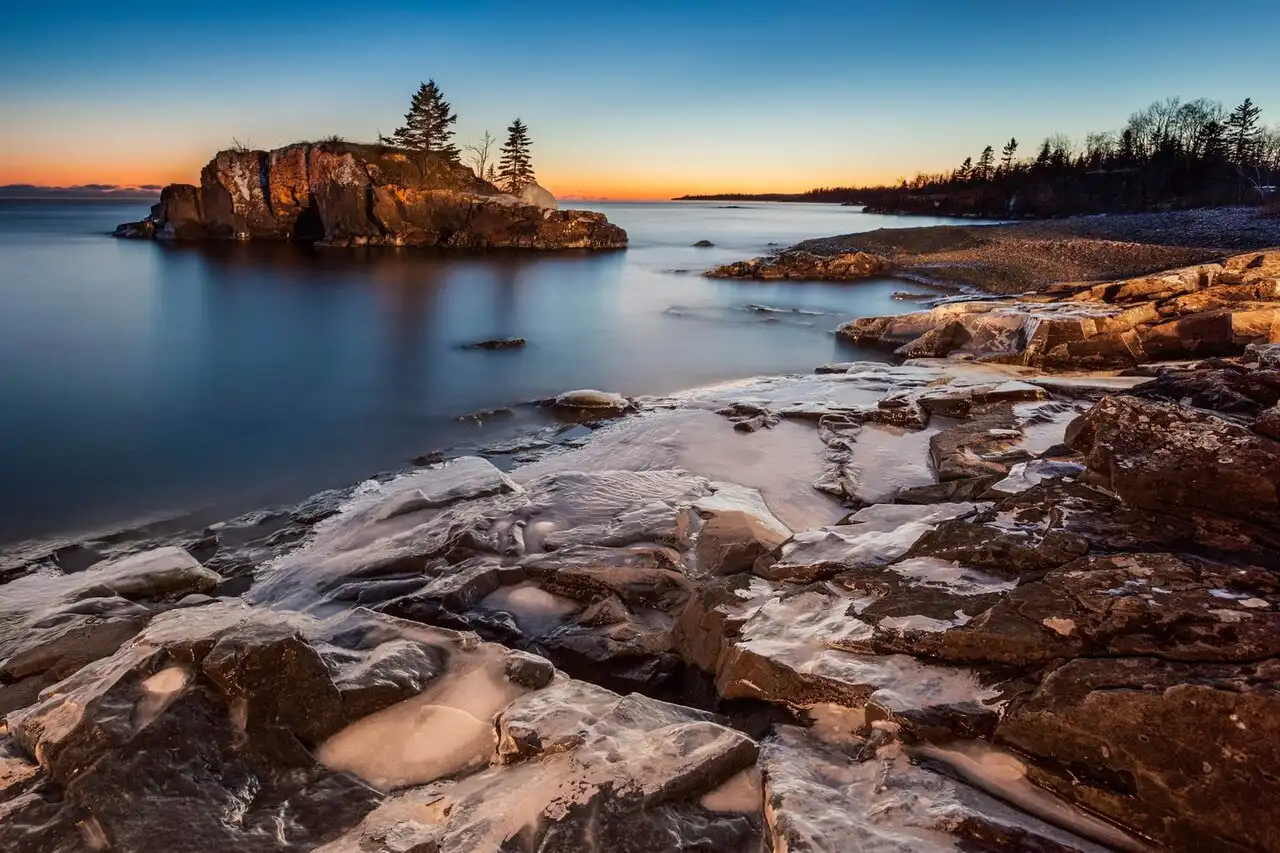 Nestled on the shores of Lake Superior in Canada, Thunder Bay is a delightful fusion of natural beauty and vibrant culture.The real hidden charm of Thunder Bay lies in its geology – it's a rockhound's dream come true.
The area is especially renowned for amethyst, Ontario's official mineral. Numerous amethyst mines dot the region, like the Amethyst Mine Panorama and Blue Points Amethyst Mine, where visitors can dig for their own violet treasures. These sites provide a hands-on experience of unearthing crystals that are up to a billion years old.
Beyond amethyst, the shorelines of Lake Superior are a haven for agate seekers, with beautifully patterned Lake Superior agates waiting to be discovered.
The city itself brims with rich cultural heritage, reflected in its historic sites like the Fort William Historical Park and a vibrant culinary scene. Thunder Bay's charm lies in its blend of captivating nature, vibrant city life, and the warm, welcoming spirit of its people.
7. Mont Blanc, France for quartz
Often hailed as the 'Roof of Europe', Mont Blanc offers an intoxicating blend of alpine beauty, adrenaline-fueled activities, and charming mountain culture. It's not just an adventurer's paradise, but also a geological marvel attracting rockhounds from around the globe. It's not the first vacation spot for you couples that you think of but it's actually pretty great rockhounding vacation destinations.
The dramatic peaks of Mont Blanc are largely composed of crystalline rocks, including granites and gneisses, remnants of ancient tectonic forces. Rockhounds will be particularly drawn to the Chamonix Valley, where the glaciers have carved out an incredible exposure of these rocks.
A journey to the Mer de Glace, France's largest glacier, reveals glacially-polished surfaces showcasing beautiful folds and faults. Moreover, the valleys surrounding Mont Blanc are famous for their mineralogical treasures, especially the exquisite Mont Blanc Quartz, renowned for its clarity and brilliance.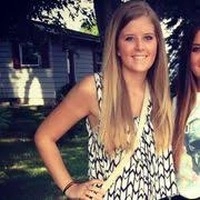 Ferona Jose is a passionate travel writer and blogger at Travelistia. She has traveled throughout Europe, Asia and the Americas. Her writing focuses on cheap travel destinations, travel experiences, cultural insights, and travel hacks.