We often see that the easiest garments to style can also be the most challenging. A great white T-shirt, the ideal pair of pants that make your butt seem good. But what about seamless leggings?
It might be so difficult that you begin to question everything you've ever believed. What characteristics should you look for when purchasing high-quality black seamless leggings? Here is the answer.
Your Seamless Leggings Are Too Small, Here Is Why
While trying on seamless leggings, there are clear indicators that the size is too small and you should go for a big size.
1. It's not easy to wear. You have to wriggle and shift around a lot to get them on. Seamless leggings should not be as difficult to put on as Ryderwear. They should slip on pretty easily.
2. Sometimes, seamless leggings are so tight that they cut into your waist. You shouldn't get red marks from the material of your leggings. They should fit close but not too tight.
3. They might start to show through. Remember, tights, yoga pants and workout leggings shouldn't be see-through. They can become see-through if they are too snug and the fabric is pulled too thin.
Your Seamless Leggings Are Too Big, Here Is Why
On the other hand, if your leggings are too big, you will see these signs.
1. They could fall or slip. When you're wearing leggings that are too big for you, this is one of the primary reasons why they slide down. Walk around the trial room to see if the apparel fits you properly.
2. Maybe they have a loose fit? Tight leggings are ideal. Therefore, they have no sagginess or wrinkles. The leggings are too big if they hang loose off your body when you sit down.
3. They may not feel like giving you a tight fit. Leggings that are seamless should have unique compression and make you feel secure and snug or should be slightly tight. They're probably too big in size if they only feel there but aren't snug.
4. Note that using and washing them will make them stretch further over time. So start looking for something comfortable.
Feel Like a Second Skin
So, do you want something that falls somewhere in the middle? Yes, that's it completely. You can easily tell which size is "perfect" if you try on the sizes above and below your usual one.
Keep in mind that seamless compression leggings can appear much smaller on the display shelves than they actually are. Don't get confused by a pair of leggings.
You'll instantly know if they're the correct size and fit for you. Do some squatting, jumping, and stretching in them after you try them out. Look for any creases or spaces that shouldn't be there.
Also, make sure there is no see-through. Sometimes this is only noticeable when you stretch and bend. Our idea is that you bring a friend shopping with you or inquire of a salesperson for the right suggestions!
Seamless Leggings Have a "Nice Fit"
Compression is commonly used in athletic apparel to limit movement around and provide you with a feeling of streamlined safety. Gentle shaping is another benefit that some of us enjoy. Different areas of the body feel increased pressure from compression clothing.
Ryderwear leggings are an example of a compression garment with a zoned design for targeted support.
Compression fabric is designed to increase blood flow, which has been shown to have positive effects on athletic achievement, tiredness levels, and muscle repair.
Compression seamless leggings are known for their higher rise and thicker waistband.
Because the materials aren't 100% cotton and have more flexibility, the garments may look much smaller in the hanger.
There are low-rise, mid-rise, and high-rise options for Seamless Leggings' waist rise. For the purpose of both security and convenience, we advise choosing high-rise or high-waisted leggings and yoga pants.
Try Ryderwear Seamless Leggings Range
Ryderwear leggings are available in various seasonal colors, but classic black is always a good choice. Wearing these seamless leggings will feel like a dream.
The premium fabric used in their construction ensures a snug yet comfortable fit that flows well with every step.
Furthermore, they offer assistance when it comes to compression. The ribbed waistband provides light compression to help flatten and hold the stomach in place.
You can take these amazing leggings with you when traveling internationally and wear on whenever you need to workout during your travels.
Finally, they have remarkable flexibility. Suitable for wearing around the house, adding an extra layer to an existing outfit, and working out. The high-rise style looks well on most body types and can be worn anywhere. Happy Shopping!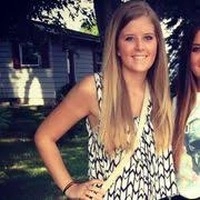 Ferona Jose is a passionate travel writer and blogger at Travelistia. She has traveled throughout Europe, Asia and the Americas. Her writing focuses on cheap travel destinations, travel experiences, cultural insights, and travel hacks.