When looking for an alternative mode of transportation for commuting, an adult electric trike can be a great choice. As electric vehicles are gaining immense popularity worldwide, the impressive features of electric trikes are making them popular among commuters and adventure enthusiasts. They are redefining what it means to travel efficiently, sustainably, and with sheer joy.
Addmotor Grandtan Electric trike is one such electric vehicle that is revolutionizing the way we move from one place to another. It has an exciting fusion of efficiency, versatility, and eco-consciousness. Willing to learn more about it? Continue reading this post to learn more about Grandtan Electric Bike.
Addmotor Grandtan Electric Trike
The Grandtan Electric Trike from Addmotor is the perfect combination of power, comfort, and versatility. It is designed to revolutionize your riding experience with an array of impressive features and performance capabilities. This 750W electric bike comes with a versatile design, exceptional comfort, and stability. Some of its amazing features are –
It has the latest EB 2.0 system with an expanded battery capacity from 17.5Ah to 20Ah. In addition, the mechanical components of this e trike are designed with high quality to ensure rider comfort.
This e-trike is upgraded with many features to comfort the rider. You'll find a footrest wood board to fully support your feet, an ergonomic saddle with a backrest, and 4-inch fat tires. All these features ultimately improve riding comfort.
It has 4-inch Kenda fat tires, with layers of inner tube protector, high-volume inner tube, and anti-slip cover tire. They are suitable for most types of terrains, including sandy beaches.
Grandtan has a 750W front-mounted motor that makes the e-trike a lot more stable and helps in maintaining a better-balanced state with fast acceleration. The Max Motor Torque is 80Nm, and Peak Motor Watts is 970W.
The EB 2.0 lighting system of the e-trike comes with a multi-functional taillight, delivering the driving, danger, flashing, braking, and left & right turning signals.
Important Things to Consider While Buying an Electric Trike
When planning to buy an electric trike, it can be confusing to make the right purchasing decision. So, here we are listing the important points that you should consider to make an informed choice –
Range and Battery Life
The range and battery life of the electric trike are important considerations when choosing an electric vehicle. So, you should assess the distance you plan to travel on a single charge and ensure that the trike you choose can meet your needs. Other important factors to consider are battery capacity, motor efficiency, and terrain.
Riding Comfort and Ergonomics
If you plan to use the electric trike for daily commuting or longer trips, comfort plays a vital role. You should consider features such as adjustable seating, padded seats, and ergonomic handlebars that provide a comfortable riding position. Additionally, suspension systems can also enhance overall comfort by absorbing shocks and vibrations from uneven surfaces.
Safety Features
You should prioritize your safety by opting for an electric trike equipped with essential safety features. Look for features like LED lights (front and rear) for visibility, reflectors, and rearview mirrors. Also, consider models with reliable braking systems, such as disc brakes, that provide efficient stopping power.
Weight Capacity and Cargo Options
Determine the weight capacity of the electric trike to ensure it can accommodate the body weight. If you plan to use the trike for grocery shopping or transporting goods, explore options with ample storage capacity, such as front or rear baskets or even a cargo trailer attachment.
Price and Warranty
Last but not least, set a budget for your electric trike purchase and explore models within that price range. Make sure to check the warranty offered by the manufacturer, as it provides assurance and coverage for potential repairs or replacements in case of any defects.
Top Reasons to Buy Grandtan Electric Trike
Now that you are familiar with the top features of the Grandton electric trike bike check out the top reasons to buy this trike –
Powerful Performance
The Grandtan Electric Trike has a robust 750W motor delivering impressive power and acceleration. Whether you're navigating steep hills or riding through challenging terrains, this trike offers a smooth and exhilarating experience.
Long-Lasting Battery Life
The Grandtan electric trike has a high-capacity 48V 20.0 Ah upgraded Samsung cell battery. It provides an extended range of up to 85+ miles on a single charge. Also, it lets you enjoy longer rides without worrying about running out of battery.
Exceptional Comfort and Stability
The Grandtan Electric Trike ensures rider comfort and stability. Its sturdy, durable, and step-thru frame provides excellent stability and balance. Moreover, the comfortable and adjustable seat lets the rider enjoy a relaxed riding position.
Versatile Design and Ample Storage
This trike has a versatile design that makes it suitable for the riders. It has a cargo basket that provides space to carry groceries, supplies, or personal belongings. In addition, with a weight capacity of up to 350 lbs, you can transport your cargo while maintaining stability in this trike.
Safety and Convenience Features
You can find an LCD display providing riding information on battery usage, mileage, speed, lighting usage, PAS level, current motor wattage, etc on the Grandtan Electric Trike. Also, this feature makes your ride safer, allowing you to stay informed during your rides.
The Bottom Line
We hope this post helps you understand the different aspects of an electric trike and a Grandtan electric trike bike. So, if you're a commuter or an adventure enthusiast willing to enjoy a thrilling ride, you should consider buying a Grandtan electric trike. It is a great alternative to traditional vehicles and bicycles.
With this amazing trike by your side, you'll enjoy gliding effortlessly through bustling city streets with a gentle breeze caressing your face. So, buy this electric trike and enjoy a fun ride. Feel free to visit the website to learn more about it!
Read Also:
Tips and Tricks for All Terrain Electric Scooter Riding
Stress-Free Adventure: Important Factors to Remember While Traveling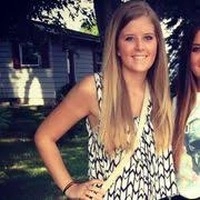 Ferona Jose is a passionate travel writer and blogger at Travelistia. She has traveled throughout Europe, Asia and the Americas. Her writing focuses on cheap travel destinations, travel experiences, cultural insights, and travel hacks.