If you are looking for a quick and safe way to commute throughout the city, using all-terrain electric scooters would be a lot more helpful than conventional vehicles. It will help you to save a lot of money and avoids horrible traffic jams.
E-scooters are your reliable partners for traveling on smooth highways or any off-road venture. You just need a few basic skills such as standing, launching, & steering and you are ready to hit all sorts of lands like a champ.
Here we have compiled a list of essential tips and tricks, simply master them and have a marvelous time with your all-terrain electric scooter riding.
1.   Use Safety Gear for Your Protection
Whatever you are doing, always prioritize your safety. In the case of riding an all-terrain electric scooter, there are some basic safety gear that are essential.
Helmet
The most sensitive part of your body includes the head and face. When you use a helmet during the ride, it will protect your head and somehow face from having a severe injury in case of an accident.
Elbow and Knee Pad
Wear high-quality elbow and knee pads for securing yourself from any bruises or scrape on these parts during any potential fall.
Armor Jacket
Use Armor jackets for protecting your upper body and back. These jackets are designed to absorb the shock of sudden falls.
Gloves
You can use summer gloves and bike gloves to save your hand from injury if you ride slowly on your e-scooter.
2. Knowing Your Scooter's Capabilities
All terrain electric scooters like Varla Eagle One Pro are two-wheelers that are suitable for traveling across dust, roads, riding uphill, etc. They are electrically powered vehicles with dual motor variants. Let's dig more to find the actual potential of the e-scooter.
Single Motor or Dual Motor
The motor is the most critical element of the fastest electric scooter because it's the source of power during riding. In the case of a single motor, have your entry at 1000W but it will still make you struggle during uphill movement. For high performance, you can use a dual hub motor, in both front and rare tires as used in Varla Eagle One Pro.
Payload
In the case of the dual motor all terrain scooter, you can carry up to 330 lbs (150kg) of weight easily through any land. It's just a dream when you are using a standard model for an e-scooter.
Brakes
Brakes play an important role in stopping the vehicle on time or having a collision. If you're employing a responsive brake system such as a dual hydraulic brake, you will never have any issues during the on-road or off-road trip. This braking system has a longer lifespan and lesser effort to put into work.
Battery
Pick an off-road e-scooter that has more than 50V of lithium-ion battery. These batteries are better in terms of performance like mileage, overall lifespan, and lesser charging time. If you choose an fast electric scooter with a 60V battery, it will offer you around 45 miles to cover in one go. In return, you just need to recharge the battery within 6 to 7 hours with a double charger.
Tire & Wheels
The most important thing about riding on your e-scooter is to ensure that the tire must have enough stability to grab the surface or uneven terrain easily. Always pick 11" air-filled off-road tires that are well-grooved, durable, and resistant to abrasion.
Front and Rear Light
The front and rear lights are essential to spot you in the dark. It also provides you a clear vision so you could navigate easily while you're riding your e-scooters. When you use Varla Eagle One Pro, you will be astonished by its powerful 10W front light and red taillight.
Suspension
Suspension is significant for absorbing shock without losing control when you are riding on some off-road bumpy and rough terrain. Use either dual hydraulic suspension or dual spring suspension in your fast electric scooter for having a better experience during the ride.
Deck
Choose the e-scooters that have enough wider deck and provide you room where you could stand even side by side.
3. Basic Riding Techniques
Right Way to Stand on the Scooter Deck
Place your strong leg on the rare and weak leg in front of the deck. When you are comfortable and ready to launch, you can lift your strong leg off the ground. Lean a little forward while holding the handlebar with both your hand. The position of your feet will be most stable if they are making the shape of an "L" or upside down "T". If the e-scooter deck is wider enough, you can also stand side by side.
Method to Accelerate
Once your e-scooter is on the road, it's time to learn a few things about acceleration. Don't accelerate quickly rather press the throttle slowly in order to feel the power of your best electric scooter.
Steering Techniques at Variant Speed
When it comes to turning your scooter, just rely on your handlebar in case of slower riding at the speed of 8mph. You just need to avoid any overturning. In case of higher speed, you need a little help from your handlebar while leaning in the direction where you desired to turn.
Brake on the Electric Scooter
When you applied the brake, always remember the trick. Use your rare brakes first, then shift to the front brake. Don't use any brakes when you leaning in for turning.
4. Advance Scooter Riding Techniques
When you are not the different terrain like moving uphill, downhill, or riding on the dust, the basic rules for controlling your fastest electric scooter are not very different. The key is just to maintain your balance always and move in the relative position for doing so.
Riding Uphill
Shift your body weight in the rare of the e-scooter, so you could have enough traction to move smoothly in the upward direction.
Riding Downhill
Keep your body weight in the center of the electric scooter for adults and use your brakes sparingly to maintain controllable and steady speed.
5. Maintenance and Care of Your Scooter
Proper Maintenance of your all-terrain e-scooter will extend its life more. You just need to take care of the essential functions of the scooter like its brakes working, battery health, and cleaning. For the removal of smaller faults, you need a toolkit consisting of a screwdriver, spanner, Allen wrench, and tire sealant.
Summary
All-terrain electric scooter is the best vehicle for micro-mobility without compromising on comfort and ease. You just need to keep a few tips and tricks in your mind such as wearing gear for safety precautions, being familiar with your e-scooter, knowing some basic & advanced skills for secure riding, and considering maintenance. It will make you a confident rider with a little bit of practice recurrently.
Read Also:
How to Keep Your Valuables Safe with Protective Pouches?
10 Best Travel Cases for Cameras You Should Buy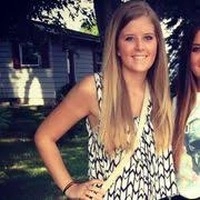 Ferona Jose is a passionate travel writer and blogger at Travelistia. She has traveled throughout Europe, Asia and the Americas. Her writing focuses on cheap travel destinations, travel experiences, cultural insights, and travel hacks.