Lahore is Pakistan's second largest city with over 13 million residents—Karachi is its largest—and 26th largest city globally. It's the Punjab Province's capital, and it's the biggest city in the province as well. It's located in Northeast Pakistan, with the River Ravi coursing across Lahore's northwestern portion.
Please read on to know more major Lahore attractions but if you want to enjoy some fresh air in Lahore with your family, try visiting the major parks in Lahore. In any case, what are the top 6 tourist attractions in Lahore? It's particularly home to Sheesh Mahal, Moti Masjid, Badshashi Mosque, Alamgiri Gate, or Naulakha Pavilion.
1. Sheesh Mahal
The Sheesh Mahal (The Palace of Mirrors) or Lahore Fort is a great place to go to in Lahore because it's a gorgeous palace showcasing quality Pakistani's signature cultural architecture. Shah Jahan, the Mughal Emperor, was reigning when Sheesh Mahal was constructed in 1631 to 1632.
It got its name from the complicated mirror works. The ornate palace has been considered a UNESCO World Heritage Site since 1981 onwards.
Additional portions were further developed under Ranjit Singh, who was the Sikh Maharaja. It's every bit as beautiful as the Taj Mahal and worth a visit.
2. Badshahi Mosque
The imposing Imperial Mosque or the Badshashi Mosque Lahore is another Mughal Era mosque. It's a congressional building found at the Walled City's outskirts and west of Lahore Fort. It's a premiere tourist attraction mainly because it's considered one of the signature landmarks of the Punjab Capital.
Its main claim to fame is that it has heavy Persian influences with its architecture and aesthetics. In contrast, mosques built before Badshashi Mosque were filled with complicated kashi kari or intricate Kashan-type of tile work. This mosque departed from that and focused on monumental entrances.
3. Alamgiri Gate
Just north of Lahore's old walled city, tourists can marvel at the ancient fortress of Lahore, where the Alamgiri Gate could be found. This gate is so iconic that it's featured in the Pakistani rupee currency.
The gate belongs in a collection of buildings along with Samadhi of Ranjit Singh, Roshnai gate, and the Badshahi Mosque (the gate faces this mosque). They form a quadrangle surrounding or boxing in Hazuri Bagh.
Built back in 1674 by Aurangzeb, the reigning Mughal Emperor at the time, the gate itself serves as the building-tall entrance to the Lahore Fort. It's characterized by crescent-shaped bastions with lotus petal adornments upon its base.
4. Naulakha Pavilion
As a prime example of Shahjahani Architecture, the white-marbled Naulakha Pavilion stands tall. It's known mostly for its location at the courtyard of Sheesh Mahal and its curved yet linear roof design. It got its name of Naulakha because it allegedly cost 900,000 rupees or 9 lakh to make.
It's considered a gem centerpiece of the Lahore Fort with how it was constructed with pietra dura, intricate jalis, and white marble. It was constructed back in 1663 for the purpose of serving as the summer resting house of the world-famous wife of Shah Jahan, Mumtaz Mahal of Taj Mahal fame.
5. Moti Masjid
The Moti Masjid or Pearl Mosque is a white marble religious building complex located in Lahore Fort of Lahore, Punjab. It was built back in the 17th Century by Jahangir, the Mughal Emperor at the time. Shah Jahan's architects then further modified the project along with Naulukha Pavilion and Sheesh Mahal.
This mosque was specifically built back in 1630 and finished around 1635. It's the first Pearl Mosque of its kind, with the other Pearl Mosques being found in Agra Fort (built in 1647 and finished in 1653) and Red Fort (built in 1659 and finished in 1660).
6. Model Town Park Lahore
Model Town Park Lahore is located in the middle of the city with over 5.5km of walkway and greenery. With over 125 acre of land area is a natural wonderland. You can relax and enjoy your time roaming around and leaving your kids have fun in the natural setting.
Note: If you want to know more about different travel destinations in Pakistan, find resourceful travel guides and resources on Travelers Trails.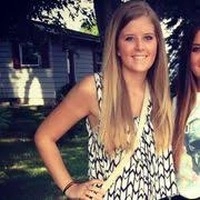 Ferona Jose is a passionate travel writer and blogger at Travelistia. She has traveled throughout Europe, Asia and the Americas. Her writing focuses on cheap travel destinations, travel experiences, cultural insights, and travel hacks.