Planning an adventurous trip is a great way to reduce your anxiety and stress instantly. There are many places that help you to capture good vibes and enjoy stress-free adventures.  Despite of stress-free adventures, it's also the best way to explore new places, cultures, food, and many other things. However, it may be anxious when things do not go as you planned.
So, here are the few factors you need to follow to make your trip stress-free and beautiful:
Let's begin without further ado!
1.  Plan Ahead
Planning beforehand is one of the best ways to reduce stress when traveling. This entails thoroughly studying beforehand and being ready for any problems that could arise suddenly.  So make sure you carefully organize your schedule and do the necessary research on your transportation, must-visit destinations, and regional foods. These steps will save you time and make your journey more enjoyable. Furthermore, make sure you have a broad concept of the sites and activities you want to see and a plan for traveling from the airport to your accommodation. This will enable you to maximize your time and prevent any last-minute scurrying.
2.  Stay organized
Keeping your belongings in order is essential for a stress-free trip. This means having your passport, plane tickets, and other crucial documents in one convenient side bag. Keep a soft and hard copy of these documents as a backup in case of unforeseen circumstances. Similarly, choose a high-quality suitcase with plenty of pockets and compartments when packing your trip apparel. Doing so lets you maintain order in your possessions and quickly locate anything you need.
3.  Take Care of Yourself
This is very important to take care of yourself while going on a trip. Because a healthy body means more enjoyment. So, prioritize your health, take proper sleep, healthy diet, and engage yourself in healthy activities to enjoy a stress-free adventurous trip. These are the factors by which you can keep your mind fresh and hustle free.
Moreover, it is also important to set some time for rest and recharge your body. For example, there are many things you can do to make your mind and body healthy such as you can go for a walk, plan a trip to the beach and read a book in a café.
4.  Keep Emergency Numbers Handy
It is important to keep emergency numbers when you are traveling. Especially when you are traveling across different cities. So, this is important to have local emergency numbers for police, medical services, and other necessary contacts in case of different situations.
Additionally, it's a very good idea to contact your lawyers and discuss the scenario. You might think why. Because an emergency may happen at any time.
In difficult situations calling a skilled personal injury advocate can be a lifesaver. They will handle the legal matters and help you seek
the compensation you deserve, ensuring your trip isn't ruined.
5.  Embrace The Local Culture
Embracing the local culture is also the best way to keep yourself anxious-free during your adventurous trip. But sometime, it may be prodigious. So, it is important to accept the culture, traits, and food to avoid stress and anxiety during your adventurous trip.
Moreover, the culture might help you to enhance the enjoyment of your trip such as you can accept their culture and experience some new things to make your trip more memorable and amazing. You can try their foods, learn their languages, and traditions to make your trip more memorable.
6.  Stay Connected
This is also an important factor while traveling somewhere with your friends and family. Stay connected with your family and friends to avoid any uncertainty during the whole tour.  As there are unlimited incidents of missing persons during the tour. So, stay in contact with your friends and family and update them from your present location. Moreover, this is also important to have a Wi-Fi connection so you can share your live location with your parents, family, and friends.
7.  Be Flexible
Being flexible during an adventurous trip is the key factor to making yourself stress-free during your trip. Because, sometimes it may happen that you have to go for alternate plans when things don't go as planned. You have to be prepared for unplanned delays, traffic jams, flight delays, weather conditions, and all. So, this is the reason why flexibility is important for you while traveling. So, you must be prepared for plan A, and plan B to tackle all the traveling problems.
Last Words
So, this is all about the factors that will help you to stay calm and fresh during traveling. I hope that you got all the related information regarding tips and tricks to ensure your adventurous trip is smooth sailing. Make sure to enjoy every moment of your trip and take beautiful memories with you. Happy Journey!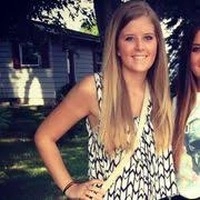 Ferona Jose is a passionate travel writer and blogger at Travelistia. She has traveled throughout Europe, Asia and the Americas. Her writing focuses on cheap travel destinations, travel experiences, cultural insights, and travel hacks.