Are you planning a trip to Southern California and looking for some new, exciting places to visit? Look no further! From the bustling city of Los Angeles to the laid-back vibes of San Diego, we have got you covered.
In this blog post, we will take you on a journey through eight Southern California cities that should be on your bucket list. We will tell you all about the must-see attractions, best restaurants, and unique experiences each city has to offer. So pack your bags and get ready for an unforgettable trip to sunny SoCal!
1. Los Angeles
Southern cities in California Los Angeles, known as the City of Angels, is one of the best places to visit in Southern California. This vibrant city offers a plethora of cultural attractions, including art galleries, museums, theaters, and music venues. In addition to its cultural scene, Los Angeles is home to famous landmarks such as the iconic Hollywood sign and the star-studded Walk of Fame.
Outdoor enthusiasts will also find plenty to do here, with numerous hiking trails and beautiful beaches along the Pacific Ocean. The food scene in Los Angeles is truly impressive, with a diverse range of world-class restaurants offering culinary delights from around the globe.
Shopaholics will be delighted by the city's wide array of shopping options, catering to both high-end shoppers and those on a budget.
And when it comes to entertainment and nightlife, Los Angeles is second to none, with a vibrant club and bar scene that caters to every taste. Los Angeles truly has something for everyone, making it one of the best cities to visit in Southern California.
2. San Diego
Southern cities in California San Diego is one of the best cities to visit. It offers a perfect blend of beach and city life, with miles of beautiful coastline and a vibrant downtown area.
When it comes to attractions, San Diego is home to world-famous spots like the San Diego Zoo and Balboa Park. The city's culinary scene is diverse and exciting, catering to foodies with everything from street tacos to fine dining experiences.
Outdoor enthusiasts will be thrilled with the numerous hiking trails and water activities available in the area. Additionally, history buffs can explore the USS Midway Museum and the Old Town San Diego State Historic Park. San Diego truly has something for everyone.
3. Long Beach
Southern cities in California Long Beach, located on the vibrant Southern California coastline, is a great place to visit if you're looking for a mix of natural beauty and cultural experiences.
With its sandy beaches and waterfront activities like whale watching, Long Beach offers some of the best places to enjoy the Pacific Ocean. The city's diverse and multicultural community is reflected in its food scene, art galleries, and cultural events.
Don't miss the chance to explore historic landmarks like the Queen Mary and the Long Beach Museum of Art. Long Beach also provides ample opportunities for outdoor activities, from hiking and biking in nearby parks to kayaking along the picturesque coastline.
Additionally, the city hosts exciting festivals and events throughout the year, including the Long Beach Grand Prix and the Long Beach Jazz Festival. Discover the charm and excitement of Long Beach, one of the best cities to experience in Southern California.
4. Santa Barbara
Southern Cities in California Santa Barbara is a stunning coastal city in Southern California, known for its charming Mediterranean-style architecture.
It's one of the best places to visit if you're seeking natural beauty and a vibrant arts scene. This city offers a wide range of outdoor activities, from hiking through the beautiful Santa Ynez Mountains to biking along the Pacific Ocean.
Santa Barbara is also a great place for foodies, with its farm-to-table cuisine and numerous wineries in the surrounding hills.
Throughout the year, the city hosts various festivals and events that showcase its rich cultural heritage. With its picturesque landscapes and friendly locals, Santa Barbara is definitely a must-visit destination.
5. Palm Springs
Known for its hot springs, golf courses, and luxury resorts, Palm Springs is a great place to visit in Southern California.
This vibrant city has a rich history and was once a popular destination for Hollywood celebrities in the 1950s and 60s. Visitors can indulge in outdoor activities like hiking, biking, and horseback riding in the nearby mountains, or immerse themselves in the vibrant art scene with its numerous galleries and museums.
Palm Springs also hosts various events throughout the year, including the Palm Springs International Film Festival and the Coachella Valley Music and Arts Festival. With its sunny weather and ample job opportunities, Palm Springs is definitely one of the best cities to explore in Southern California.
6. San Luis Obispo
San Luis Obispo is a great option to add to your Southern California bucket list. This charming city offers a mix of small-town charm and big-city amenities.
One of its main draws is the historic Mission San Luis Obispo de Tolosa, one of California's oldest missions. You can also take a leisurely stroll through the vibrant downtown area, where you'll find a variety of local shops and restaurants. If you're looking to enjoy the outdoors, San Luis Obispo has got you covered.
You can go for a hike in nearby Bishop Peak or take a trip to the beautiful sandy beaches of Pismo Beach. And if you're a wine lover, don't miss the opportunity to experience the local wine culture with a visit to the nearby vineyards and tasting rooms.
Plus, every Thursday night, you can explore the lively farmers market, featuring live music and a wide range of local vendors. San Luis Obispo truly offers a unique blend of history, natural gems, and vibrant culture.
7. Pasadena
Southern cities in California Pasadena is renowned for its impressive architecture, exemplified by the iconic Rose Bowl Stadium.
The city is home to the Norton Simon Museum, which houses an extensive collection of European and Asian art. Old Town Pasadena offers a delightful combination of historic buildings, charming shops, and enticing restaurants.
A must-see for visitors is the annual Rose Parade and Rose Bowl game. The Huntington Library, Art Museum, and Botanical Gardens provide a fascinating and educational experience surrounded by natural beauty.
Additionally, the Gamble House, a National Historic Landmark, showcases the exquisite craftsmanship of American Arts and Crafts architecture. With its rich cultural offerings and stunning architectural wonders, Pasadena is undeniably one of Southern California's best cities to explore.
8. Fontana
Southern cities in California Fontana, located in San Bernardino County, is a vibrant city that forms part of the greater Los Angeles area. This bustling city is home to the renowned Auto Club Speedway, where exhilarating NASCAR races take place.
Nature enthusiasts will find plenty to explore with numerous parks and nature trails, including the Mary Vagle Nature Center and the Jurupa Mountains Discovery Center. Fontana boasts a rich history dating back to the early 1900s when it thrived as an agricultural community.
One of its main attractions is the annual Fontana Days Run, which draws runners from all corners of the globe. With its diverse population and an array of cultural experiences like festivals and art exhibits, Fontana is a great place to immerse yourself in Southern California's unique charm and natural beauty.
Frequently Asked Questions
What are some must-see attractions in each of these Southern California cities?
Discover the must-see attractions in Southern California's vibrant cities. Los Angeles offers iconic sites like the Hollywood Walk of Fame and Universal Studios.
San Diego boasts the renowned San Diego Zoo and USS Midway Museum. Enjoy the charm of Santa Barbara with its Stearns Wharf and Santa Barbara Mission.
Experience the natural beauty of Palm Springs with Joshua Tree National Park and Palm Springs Aerial Tramway. Laguna Beach offers scenic spots like Heisler Park and Crystal Cove State Park, while Newport Beach features the historic Newport Beach Pier and Balboa Island Ferry.
What is the best time of year to visit each of these cities?
The optimal time to visit these vibrant Southern California cities varies based on your preferences. While summer is perfect for beach destinations like Santa Monica and Laguna Beach, spring and fall offer milder weather and fewer crowds in Palm Springs and Joshua Tree. Winter allows you to explore San Diego's attractions without the summer rush.
What are some unique features or characteristics of each of these cities?
Los Angeles is renowned for its thriving entertainment industry and iconic landmarks like the Hollywood Sign and Walk of Fame.
San Diego offers stunning beaches, a bustling downtown area, and world-renowned attractions such as the San Diego Zoo. Palm Springs boasts hot springs, luxurious resorts, and beautiful mid-century modern architecture.
Santa Barbara is famous for its Spanish Colonial Revival architecture, vineyards, and breathtaking coastline. Laguna Beach is an artist's haven with galleries, festivals, and scenic coves. Newport Beach provides upscale dining and shopping options, as well as opportunities for water activities like sailing and surfing.
Are there any hidden gems or underrated destinations in these Southern California cities?
While exploring Southern California's vibrant cities, you'll discover plenty of hidden gems and underrated destinations.
In San Diego, don't miss the breathtaking La Jolla Cove or the historic Cabrillo National Monument. Huntington Beach offers more than just surfing, with attractions like Bolsa Chica Ecological Reserve and Old World Village.
Visit San Juan Capistrano for its Mission Basilica and Los Rios Historic District. Culver City is home to the scenic Baldwin Hills Overlook and the unique Museum of Jurassic Technology.
How can I plan a road trip to visit all of these cities?
To plan a road trip to visit all these vibrant Southern California cities, start by determining the number of days you have. Map out a route that includes all the cities and calculate driving times.
Research and book accommodations in advance, especially during peak tourist seasons. Lastly, plan activities and attractions in each city ahead of time for an unforgettable trip.
Are there any hidden gems or off-the-beaten-path destinations in these cities?
Explore the vibrant Southern California cities and uncover hidden gems and off-the-beaten-path destinations. Discover the historic Mission San Juan Capistrano in San Juan Capistrano, the secluded Victoria Beach in Laguna Beach, or take a scenic drive on the Ojai Valley Trail in Ojai. Don't miss out on these unique experiences!
Conclusion
Southern California is a treasure trove of diverse and vibrant cities, each offering its own unique charm and attractions. Whether you're a beach lover, a foodie, or a history buff, there's something for everyone in this picturesque region.
From the glitz and glamour of Los Angeles to the laid-back vibe of San Diego, and from the stunning coastal town of Santa Barbara to the desert oasis of Palm Springs, Southern California has it all. So why wait? Start planning your next adventure and add these eight incredible cities to your bucket list.
Get ready to explore, indulge, and create memories that will last a lifetime in these beautiful Southern California gems.
Read Also:
15 Romantic And Best Places to Visit in California For Couples
5 Top Vacation Destinations To Visit In California
10 Top-Rated Tourist Attractions in California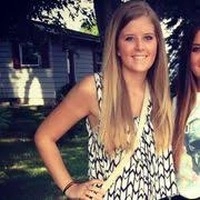 Ferona Jose is a passionate travel writer and blogger at Travelistia. She has traveled throughout Europe, Asia and the Americas. Her writing focuses on cheap travel destinations, travel experiences, cultural insights, and travel hacks.