The country of France belongs to one's top options when looking for a high-end destination, as it is worldwide renown for its elegance, busy luxurious shopping streets & top-quality culinary and wine-tasting experiences. The hosting of prestigious cultural events, such as Cannes Film Festival or Paris Fashion Week, add up to the frame, increasing the country's indulgent fame.
However, the above are not equal to the lack of more affordable activities and unusual places, addressing to a wider part of the population. Besides the several urban and cosmopolitan choices France has to offer, there are also plenty of destinations renown for their stunning natural landscapes, as well as for the wide range of outdoor activities offered to visitors and nature enthusiasts.
Below you will find in detail, a list of locations in France characterized for their picturesque scenery, in combination as for  the chance they give to practise some sports.
Skiing in the Alps – Mont Blanc
We couldn't but start our mini guide, with the most significant mountain range found in mid-West Europe. During winter, people around France and the near-by countries plan an escape to one of the dozens of Alpine resorts, to recharge by immersing in the breathtaking snowy view exuding serenity.
Although the reason for such trips, is not  limited to the cosy accommodation and the top-amenities by Erna Low that it's coming with. What the visitors mostly crave, is to practice ski and snowboard, challenge themselves and get an increased dose of adrenaline, by exploring the scenery through going down the slopes.
Luckily, multiple resorts are located in between the French border, along with the most distinguished one, the Chamonix-Mont-Blanc, which is also one of the most famous in the world. With access to the mountain's peak, it also makes possible skiing all over the year, due to the glacier.
Not a winter sports fan? No problem, at all! Challenging trails for hiking and trekking are also at your disposal during the hotter months.
Cycling in Alsace – Wine Tour
France might not be the flattest country of them all, it is still though appropriate for cyclists. Besides a variety of terrain corresponding to different needs and levels, offers also great cycling infrastructure, and most importantly of all, scenic routes, worthy of crossing.
Oriented to the northeastern part of the country, a visitor encounters the region of Alsace, where villages with well-preserved half-timbered houses, with colourful facades, and flower-filled streets create a unique fairytale-like ambiance.
For a more relaxing sport engagement, you can just cycle parallel to the Rhine River. Although, if you're up to an adventure, the Alsace Wine Route, stretching for 170 kilometres, is a top-choice for discovering the countryside through vineyard-draped slopes and charming wine villages. Bonus part? You can stop at wineries to taste the region's renowned white wines.
Kayaking in Brittany
With France having such an extended coastline, accessing the Atlantic Ocean, it would be odd if water sports were excluded from this guide. We chose to refer to the region of Brittany, a sea-side destination that stretches in over 2,800 kilometres of coastline, characterized by wild beauty, as its coastline and beaches remain rugged and untamed.
Yes, there are sandy shores for relaxing moments too, although the place captivated its visitors with dramatic cliffs and charming fishing villages. The strong winds and consistent waves, favour windsurfing and kitesurfing, while calmer spots benefit the exploration of hidden coves and sea caves by kayaking.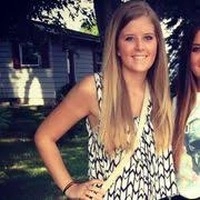 Ferona Jose is a passionate travel writer and blogger at Travelistia. She has traveled throughout Europe, Asia and the Americas. Her writing focuses on cheap travel destinations, travel experiences, cultural insights, and travel hacks.