London is the city of the river Thames that keeps on ringing with the bells of the big ban and glare by the remarkable beauty of Birmingham Palace. Within the hassle and bustle of the city, if you are trying to spend some time with nature, London will never disappoint you. 
Here is the list of the best parks in North London where you can enjoy various outdoor activities. The land with a green carpet of grass that glows with sunlight and soak with dew at night is the right place to find peace and reflect on nature. Let's start a fantastic journey to explore them gradually. 
1. Hampstead Heath
If you are grappled by the summer heat of London and trying to find an open space for a bath, Hampstead Heath is there to rescue you. It is one of the best parks in North London that has three ponds, the mixed pond, the ladies' Pond, and the Men's Pond. 
It spreads over 791 acres covered by grass and trees that offer visitors a refreshing look. Meanwhile, don't forget to hike on parliament hill with a height of 98m, to have an eyeful view of the whole 360 of the park and the surrounding area. 
2. Primrose Hills 
Primrose Hills is the green-carpeted hills that have some mesmerizing views of London. It is the sixth protected viewpoint in London, with a height of 63m above sea level. The peak of the hills also has a William Blake inscription carved on the stone that sounds like "I have conversed with the spiritual sun. I saw him on primrose Hills". 
The park has an oak tree called the Shakespeare tree that was planted on its 300th birthday of Shakespeare.  
3. Regent's Park
This park has a rich history and remained a part of Henry VIII's hunting forest in 1500. It consists of 487 acres with two inner (1 km) rings and an outer ring (4.5 km) designed for pedestrians. It's the best park for walking either in the morning or evening. 
It has a lake always filled with boaters on the western boundary of the park. Additionally, don't forget to visit London Zoo on the northern side of it, if you are fond of animals.  
4. Alexandra Palace Park 
The part comprises around 200 acres of fertile land and has the Alexandra Palace at its heart. Alexandra palace, also known as Ally Pally that used for entertainment, education, and recreation. You can enjoy a circle around the Italianate architectural style palace that was rebuilt in 1875 with the help of 15 million bricks. It is free for all visitors, but only the car parking will cost you a bit.  
5. Finsbury Park
 
Finsbury park was built in 1869 as a leisure destination in North London. The park was built during the Victorian era on the demand of Londoners to give a touch of nature against increasing urbanization. It is an excellent place for sports like skating, football, tennis, basketball, and boating.  
6. Highgate Wood
This park is ancient woodland with 70 acres reserved for nature conservation. It is situated in one of the most expensive suburbs of London, where people find an escape from urban life and refuge. It's a place to enjoy nature and wildlife equality while keeping all your recreational activities alive.  
7. Clissold Park
Clissold Park is situated in Stoke Newington, London, with an open space of around 55 acres. The recreational areas and sports grounds are so vibrant that they compel you to give it a shot to play. 
Park has facilities of tennis courts, a skatepark bowl, a sports field, and a children's playground. You can also have a taste of an aviary with the species of deer and goats that are kept in enclosures. There are two lakes full of wild geese, ducks, and swans waiting for your breadcrumbs to interact with you. 
8. Prior Park 
This park has a green flag award, which means it is accessible to the public in North London and worldwide. With 28 acres of land, Prior Park welcomes its visitor with the iconic Palladian bridge, a cave, and two gate lodges. 
It was first built by Ralph Allen with the advice of the Pope in 1743. You can also visit the park to have recreational activities while looking at the miracles of history. 
9. Waterlow Park

It is situated in the village of Highgate, North London, and named after its donor Sir Sydney Waterlow. It is a 17th-century park filled with all the amusement for the general public. The famous English poet, Andrew Marvell, lived near the park, and his brief introduction is displayed on a bronze plaque. The park has trees of palm, oak, and bays.  
10.
Golder Hill Park 
It is situated near Hamstead Heath park and is also a part of the site of Metropolitan Importance for Nature Conservation. It has a miraculous small humpback bridge in the middle of flower gardens and duck ponds that distinguish it from other parks in North London. If you like animals, visiting this place will excite you with the small free zoo. 
It also has a playground for children, tennis courts, and croquet lawns. You can easily organize any open space activity for your children here. It also has a bandstand that is ideal for all music concerts.
11. Gladstone Park
Gladstone Park is another park in North London that consists of 86 acres of terrain covered with vibrant, colourful flowers, trees, and grass. In the autumn, the leaves of all the trees fall on the ground and engulf the land. It produces a landscape that can inspire any artist to paint a masterpiece that has lived for centuries, like the Mona Lisa by Leonardo da Vinci. 
Final Thoughts
All the parks in North London act as lungs for the city to purify its air and profoundly impact the environment. The mortal beauty of the trees and greenery inspires you to indulge in the ocean of your thoughts and extract insights that help you cope with your daily situations. Parks are places to hear the sounds of birds and a chance to see the beauty of blooming flowers with fascinating fragrances spreading all around.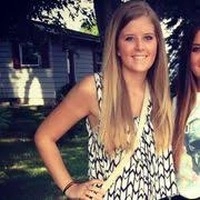 Ferona Jose is a passionate travel writer and blogger at Travelistia. She has traveled throughout Europe, Asia and the Americas. Her writing focuses on cheap travel destinations, travel experiences, cultural insights, and travel hacks.