Traveling is a game and everyone wants to play it. Some people travel to explore destinations and some people travel to enjoy life and make them fresh.
If you are thinking to plan a tour and you are the one who falls under the latter, then this is the time to add Morocco to your bucket list. Apart from the most stunning destinations to visit in Morocco, this beautiful country helps you to explore the unique lifestyle, and culture, which is rare to find all over the world.
So, if you are planning to visit Morocco and looking for the best and most destinations to visit this year then get to know about the Top 10 Most Stunning Destinations to Visit in Morocco:
1. Agadir
Do you want to explore multiple things and different cultures? "With all the fun activities", Agadir is famous for its stunning resorts that offer "amazing infrastructure", and a "swimming pool". Additionally, there are many things to do such as "windsurfing", "surfing", and "best kitesurfing". Most importantly, if you are an alcohol addictive person, you can easily find alcohol at beach bars and restaurants.
There you can also explore the beautiful mosques including the Grand mosque which is a great tourist attraction for many people. These 16th-century places give a vibe of old ages and awesome views.
2. Marrakesh
An ancient and fascinating city famous for monkey handlers, snake charmers, teeth pullers, henna tattooists, and tortoises. You can find all these places in the world-famous main square of Djemma El Fna located in Marrakesh. It wouldn't be wrong, if I say that this city is crazy behind the medina walls, especially if we compare Marrakesh to Agadir a beach town.
Furthermore, there are many things to do in Marrakesh and you can also do shopping in your favorite city of Morocco. You can buy leather bags, antique pieces, cosmetics, ceramics, and many more.
3. Fez
A beautiful and great little town located in the north of Morocco, Fez is surrounded by the breathtaking and stunning fort that gave this city the vibe of an old town. If you want a place with a relaxing and fun environment, head toward Fez. Here you can experience the "forts", "chilled bars", and "mountains" that provide an amazing view of this small town.
Additionally, here you can participate in different activities such as "hiking mountains", "having a cup of coffee at a 5-star hotel", and "enjoying swimming at a lovely pool near the mountainside".
4. Tangier
Tangier is a famous city located in Morocco that was famous for "creative types and hippies". But now, this beautiful is converted into a port for the export and import the goods from different countries through Spain. A beautiful small town allows you to explore the "culture", "food, unique lifestyle", and many more things.
You can capture a picture of a fisherman who is working and catching the fish, explore the beauty of the Grand Mosque, and witness the Old American Legation Building in Tangier. Meanwhile, you can also explore the stunning view of the beach, a shady spot full of dragon trees, and figs.
5. Rabat
Located on the coast, "Rabat is the capital of Morocco which is one of the best tourist attractions". The amazing pleasant weather of this city and the tranquil beaches are only a few reasons why Rabat is a popular tourist destination in Morocco. Additionally, the amazing experiences make "Rabat one of the top destinations to visit in Morocco"!
The city is famous for a couple of reasons such as "outdoor cafes", "diverse landscapes", "wide boulevards", and "the old town which has fortified walls". Therefore, if you are planning to visit Morocco, then don't forget to visit Rabat as it has many things to offer to all ages of tourists.
Famous for: "Museums", "Palaces", and "Beaches"
Famous tourist Attractions: "Udayas" which is a "Kasbah" a worth visiting place in Rabat
6. Casablanca
Although Casablanca might not offer you pleasant weather as compared to other cities. But despite the weather, there are top destinations to visit. It wouldn't be wrong if we say that Casablanca is a perfect representation of modernity in Morocco.
The wonderful and stunning Moresque buildings of the city, which are designed in traditional Moroccan style are the best admiration to visit this city. Furthermore, you can also experience the best architecture, food, and culture in this city.
7. Meknes
If you are a history lover and love to visit old places, Meknes is the place to go. It is worth visiting a place where you can explore the architecture and old-age vibe of Morocco. A city of amazing culture Meknes is located in the north of Morocco. It is a 9th-century medina and also a previous capital of this country.
Meknes allows you to visit all historical sites, its culture, the royal palaces, and beautiful buildings. Most importantly, must add exotic Arabian experiences to your bucket list if you are visiting Meknes.
8. High Atlas
Are you a traveler and love to visit mountainous places just to do trekking with your friends? High Atlas is the best place to add to your bucket list as there you can explore the highest mountain range of Morocco. That mountain range is also known as the Mountain of Mountains. High atlas means paradise for trekkers and mountain lovers.
If you want to enhance the enjoyment of trekking, then plan to visit in spring to autumn. The Jurassic peaks of this mountain range give a vibe of a weather barrier to the tourists.
9. Sahara Desert
One of the most famous deserts all over the world, the Sahara Desert is worth visiting place in Morocco. If you love to capture the natural moments add the Sahara Desert to your bucket list, as this place allows you to capture breathtaking pictures of sunsets, camels, and locals with their unique culture. You can witness the sunsets in daylight and a bright sky full of stars at night.
The Moroccan desert tour will definitely give you an unforgettable experience of wonderful sunsets and a canopy of stars.
10. Ouarzazate
Have you ever fantasized about the arid desert scenes and ever wish to visit these places once in your life? If yes, then pack your bag and head toward Ouarzazate. An exciting place to visit for all tourists! You will be wondered why Ouarzazate is welcoming Hollywood directors since the 60s. Because, it has wonderful architecture, beautiful aesthetics, and gives an old-age vibe. Furthermore, if you love to take pictures, Ouarzazate has the best places to offer you to capture amazing pictures of yours. The only thing that grabs the attention of tourists is the Arabian beauty of Ouarzazate.
Bottom Line
To conclude, if you finally, added Morocco Travel to your bucket list, then make sure that you will not skip any of the above-mentioned places to visit in Morocco. No matter, whether you are a foodie, a party freak, or a relaxing person, you will experience the best life at Morocco. Book your tickets to Morocco and get a chance to explore the unique culture, delicious cuisine, mountains, old places, museums, and deserts.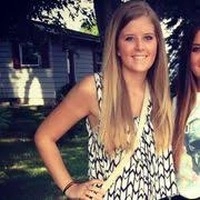 Ferona Jose is a passionate travel writer and blogger at Travelistia. She has traveled throughout Europe, Asia and the Americas. Her writing focuses on cheap travel destinations, travel experiences, cultural insights, and travel hacks.