Morocco is the most fascinating country in the world with a heap of enticing and intriguing places to visit.
You have never seen gorgeous places before like stunning beaches, golden desert sands, winding roads, mosques, museums, Arabesque architecture, farming villages, souks, blue-colored cities, rugged mountain ranges, waterfalls, forests, ancient Roman ruins, Medinas, tanneries and much more.
With such diversity, you should instantly add this wonderful country Morocco to the top of your bucket list.
Here is the list of the top Places in Morocco to Visit that you can explore in your tour.
1. Rabat
Rabat is the capital city of Morocco and is famous for many cultural tourist attractions. Its old town is famous for typical Moroccan souks where you can see some old-fashioned people and their culture. To explore some ancient ruins, you must visit Chellah.
It's amazing. Rabat is a wonderful place for tourists to visit. It is a home of amazing historical sights, cultural landmarks, the National Archaeological Museum, Modern Art Museum, Massive Royal Palace, Kasbah of the Udayas, mesmerizing old mosque, Hassan Tower, the Mausoleum of Mohammed V, tranquil Andalusian Garden, beautiful beaches and ocean.
2. Marrakesh
Marrakesh is the best place where you can see bright, colorful, historic, and amazing destinations that will amaze you. Bahia Palace is famous place in Morocco and you must visit this. You can experience this wonderland with all your senses, and eyes to see and embrace the beauty of cultural city walls smells of spices, foods, and tanneries are inevitable.
Marrakesh is also famous as "Red Stone City" because of its sandstone walls. It is famous for its hybrid culture, food, red old architecture, Koutoubia Mosque, the central square of Djemma El-Fna, and the El Badi Palace.
3. Toubkal National Park and Jebel Toubkal
Jebel Toubkal is great for hikers to go for an adventure, peak of Jebel Toubkal is at a height of 4,167m. Honestly, if you reach the top of this wonderful peak, you can't help but admire this unforgettable view. You can go for a day trip to this land from Marrakesh.
Start your climbing journey of Toubkal from the Berber village Imlil, it is the best place to start. High Atlas in North Africa, the tallest mountain range provides great adventurous opportunities for the travelers such as snow sports, hiking, etc.
4. Sidi Ifni
A Spanish territory, Sidi Ifni is a most fascinating town situated in the southwest of Morocco. It is famous for its Spanish heritage and traces of this territory are still evident. This gorgeous town is also famous as a fishing town.
It is a small town with some amazing tourist attractions, such as great surf spots, iconic Legzira Beach, and awe-inspiring rock formations. The temperature here is warm throughout the year offering lovely temperatures at the beaches.
Read Also: 4 Days Morocco Tour: A Comprehensive Itinerary
5. Asilah
Asilah is the most popular place to visit in Morocco to spend your holidays. This worth-visiting land is enriched with Portuguese history, to inspire history lovers.
Asilah is an unmissable city with aesthetically beautiful white-painted buildings, colorful murals, a gorgeous coastline, sandy beaches, Aplanos, Asilah Beach, and Paradise Beach.
6. Chefchaouen
The most famous thing about Chefchaouen is its picturesque blue-painted houses, which give a dreamlike view and are also known as the blue city. If you are a nature lover and want to explore, this land of Morocco is the best place to visit.
You can get an adorable view of the Rif mountains from every corner of the street. You can also go wild swimming and hiking. Ras El Maa and Talasemtane National Park are must-visit places in this beautiful blue town.
7. Meknes
Meknes was the capital of Morocco in the 17th century, at the time of Sultan Moulay. This city still has Sultan's mausoleum, a great attraction for tourists. This serene city of Morocco is a place, where you can relax and calm yourself.
Meknes is famous as the "City of a Hundred Minarets" as there are plenty of mosques, monuments, pavilions, and palaces. Dar Jamai palace and the ruins of Volubilis, are must-visited places if you are in Meknes.
8. Fes
Fes is a medieval city in Morocco, which has historical buildings and offers a great adventure for the travel to explore it on foot. If you're in Fes make sure that you explore Merenid Tombs and Fes El Bali, they are fabulous.
Fès el-Bali is the historic heart of this city. Ville Nouvelle is another famous tourist attraction in Fes.
Read Also: How to Hire a Guide in Morocco: Tips For First-Timers
9. Essaouira
Essaouira is a wonderful small seaside town, which is popular with some big names like Jimi Hendrix and Bob Marley. You can come across colorful murals and tributes in the town to these legends. Explore Essaouira Citadel and ramparts to get the best memories. You can also enjoy walking alongside the Atlantic Ocean and adore the mesmerizing view.
10. Merzouga
Move from the edge of the Saharan desert to the Erg Chebbi, where you will find Merzouga. You will experience Bedouin life in this small town. Camelback, hiking, quad biking, and jeep are the best way to explore these dunes. Must visit this sandy land to enjoy desert adventures.
Read Also: Top 5 Adventurous Things To do in Morocco
Conclusion
Traveling is a passion for many people to explore and discover new things. Morocco is the best country with many fascinating places like beaches, oceans, mountain ranges, waterfalls, forests, and historical places. Moreover, this wonderful land is enriched with history and a diversity of cultures. Follow our blog for more travel information and amazing destinations.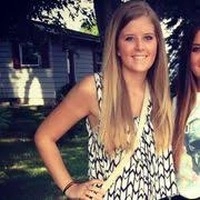 Ferona Jose is a passionate travel writer and blogger at Travelistia. She has traveled throughout Europe, Asia and the Americas. Her writing focuses on cheap travel destinations, travel experiences, cultural insights, and travel hacks.