Planning a tour in September and looking for the best September vacation destinations to make yourself refreshing? Well, September is one of the best months to make a plan for plenty of reasons. The best weather, greenery, spring, and many other things make September a month of refreshment.
There are also plenty of destinations you can visit in September. So, pack your bags and plan your next vacation in the following beautiful places to make your trip more memorable.
In this blog, we have discussed the top 12 best September Vacation Destinations:
1. Montreal, Canada
Montreal is a popular city located in Canada. This city is one of the best places to visit in September due to good weather conditions, and amazing environment. And the most important thing is the prices of hotels and restaurants go down. You find empty streets where you can walk and see 18th-century architecture without any difficulty.
Montreal is also the best city and is filled with many beautiful places such as Montreal outdoor escape, private street art tour, the Montreal Museum of fine arts, and mount royal park.
2. Grand Canyon, Arizona
If you are planning a tour in September, add Grand Canyon to your bucket list. This is the time when most of the tourists go back to their towns because of the end of their vacation but thrilling adventures are still open. Grand Canyon is one of the cheap September vacation destinations to visit with your family.
You can enjoy awesome "hiking trails and breathtaking views". Furthermore, there are plenty of places to visit in the Grand Canyon such as "Grand Canyon National Park, Grand Canyon Village, Mather Point, rim trail, desert view drive, desert view watch tower, and many other places". You can visit all these places and make your trip memorable.
3. Barcelona, Spain
Barcelona is one of the most stunning and beautiful cities across the globe. This amazing city is located in Spain and is the best place to visit in September. This city is filled with many top attractions such as "La Sagrada Familia, a historic street Barri Gotic, and Las Rambles".
These unique places are always crowded with tourists but if you visit them in September, you will experience less crowd as compared to other months and seasons. Furthermore, the weather of early September feels hot and warm but you can head to the oceans of Barcelona to enjoy swimming and snorkeling on the beaches of Barcelona. And you can also participate in the "La Merce festival" which is held in the last of the with entertainment, daily parades, and acrobats.
4. Crete, Greece
The Crete is filled with sensory spectacle mountains, beautiful beaches, forests, turquoise water, and many other beautiful things. This is a beautiful city located in Greece. If you are looking for one of the best September vacation destinations, this is the place to go. Here you can experience the flowers in full bloom, swimming, and snorkeling on the beaches.
If you visit this place on normal days, you might not enjoy it to your fullest, but if you visit Crete in the month of September, you will be able to enjoy it as much as you can. There are many other towns you can visit and explore the tourist attractions such as Rethymnon, Heraklion, Chania, and Agios Nikolaos.
5. Buenos Aires, Argentina
Argentina might be suffering from its economic crises, but there are plenty of amazing attractions you can visit in this country such as Buenos Aires. And if you are visiting this place in September, then the amazing spring weather will enhance your enjoyment.
The peak season to visit this place is January and February and you will never find a place to stay in these months. So, if you want to enjoy it to the fullest, at an affordable price, try to schedule your trip to Buenos Aires in September.
There are many popular attractions you can visit in this city such as Plaza de Mayo, Palermo, parks, museums, architecture, and many other places. Furthermore, you can also get hotels at affordable prices to stay with your family or friends.
6. Honolulu, Hawaii
Planning to visit Honolulu but worried about your tight budget? Well, you don't need to worry about this thing anymore. Because, if you visit Honolulu in September, you can get affordable food, hotels, places, and many other things at low-cost prices. September is the month of calmness and relaxation in Honolulu Hawaii. Furthermore, this month is also filled with many festivals such as the Aloha festival, and parades, and you can also explore the local culture.
You can also participate in different activities such as hiking to Diamond Head, visiting nearby beaches, relaxing on Waikiki beach, and exploring world war II valor in the Pacific National Monument.
7. Patagonia, South America
If you love to visit adventurous places and want to explore unusual things, visit Patagonia which is also one of the best September Vacation destinations in South America.
You can explore breathtaking mountains, do adventurous climbing, and witness the amazing view of the sunset from the top of the mountain. There are plenty of activities you can do with your friends such as hiking in Patagonia, cycling, and exploring the glaciers.
If we talk about the weather, then September is the springtime in Patagonia, and you can enjoy the colorful blooms of vegetation, flowers, and the arrival of penguins.
Read Also: Top 15 Best Cities to Visit in South America
8. Puerto Rico
Visiting Puerto Rico in September is the best time to avail of steep discounts in getting rooms, hotels, cuisine, airfares, and taxis. You can not only enjoy the best weather conditions in Puerto Rico but also explore all the nearby places very easily.
You can visit one of the fabulous resorts in San Juan which is a good place to witness the colonial architecture and beautiful beaches. Furthermore, you can also explore the old streets of San Juan, the EI Yunque National Rainforest, and the natural beauty of the island.
9. Istanbul, Turkey
Istanbul is the capital and one of the most beautiful and attractive places to visit in Turkey. There are plenty of top attractions without any crowds such as Admire the Hagia Sophia, Mosque, Topkapı Palace, Blue Mosque, Basilica Cistern, Stroll the Hippodrome, and Istanbul Archaeology Museum.
These are the places where you can make plenty of memories, capture your pictures, and enhance your enjoyment. Furthermore, the pleasant weather of this beautiful city will double your enjoyment. Turkey is also famous for its professional chefs and delicious cuisine. So, you can also try their restaurants and local food. The best place to go in September!
10. Shanghai, China
Shanghai is also one of the best September vacation destinations. Usually, this city is filled with tourists all over the year and thousands of visitors visit this place every year.
When you visit this place in September, you will experience less number of people as compared to other days. Furthermore, there are many places to visit and plenty of boutique hotels to stay in Shanghai at an affordable price. We suggest that you should visit amazing places like Yu Garden, The Bund, O-Pearl TV Tower, and explore East Asian culture at the Shanghai Museum.
Bottom Line
These all are the best September vacation destinations where you can travel with your family. There are many things to do and explore such as adventurous mountains, towering hills, rainforests, beautiful zoos, and plenty of activities to do such as hiking, swimming, snorkeling, biking and many more.
Read Also: 
20 Cheapest Places to Travel When You're Young and Broke
12 Best Cheap Solo Travel Destinations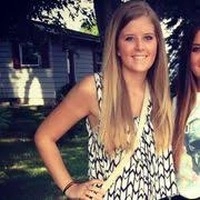 Ferona Jose is a passionate travel writer and blogger at Travelistia. She has traveled throughout Europe, Asia and the Americas. Her writing focuses on cheap travel destinations, travel experiences, cultural insights, and travel hacks.