December is best known as the season of love and adventure. If you are looking for the perfect place to visit this December that will come within your budget then you have to come to the right place. We've collected the list of the 15 best places to travel in December on a budget vacation destination from around the world.
From snow enthusiasts to Midler winter, there is something on the list for every type of destination for everyone. So, Embrace the magic and join the journey to the unknown with a budget-friendly vacation.
1. Las Vegas, Nevada
Welcome to the land of youth. The iconic skyline is there to take your exciting travel vacation to the next level. This deserted city will take you to limitless possibilities of entertainment. The best part about this city is that it is affordable since most of its hotels offer incredible deals. From cheapest to most expensive, you can find it all in this city.
This city is best known for entertainment, as it is called the "Entertainment capital of the world" because it tends to hold various shows and concerts. Also, numerous casinos are the main attraction. You can enjoy a range of dining options, from celebrity chefs to international cuisine. Tourists have a variety of options to explore such as nearby Red Rock Canyon National Conservation Area and other hiking areas. 
2. Belize, Central America
Belize, Central America known as Tropical Paradise. It is located in Central America. It was once part of the Maya civilization, so if you look historically rich and magnificent, a beautiful place to travel then this is your place. You should visit Belize. There is so much you can do in this city, you will find a very famous Great Blue Hole and Belize Barrier Reef. \
Belize provides ecotourism and travel opportunities such as snorkeling, scuba diving, and hiking through the exotic pine forests around waterfalls. 
3. Orlando, Florida
This place is considered the best place to travel in December in the USA. If you are seeking the best place for your family trip, look no further than this remarkable location situated in the sunny state of Florida, within the United States then this could be the one for you. This place is located in the state of Florida, United States. You can find this place which is about 60 miles from the Atlantic Ocean.
This city is famous for numerous theme parks, and one of them is Walt Disney World Resort, Magic Kingdom, Hollywood Studios, and other worldwide popular places. Rich in culture, the Dr. Phillips Centre for the Art performance will leave you speechless. The pleasant environment with warm temperatures is also an appealing factor for vacation spots.
4. Oaxaca, Mexico
This is a southern Mexican city that has a lot to offer, making it an ideal winter vacation destination. This city is famous for its centuries-old traditions and customs. You can take part in local festivals, mainly celebrate the vibrant festival of Christmas in December, and enjoy a delicate cushion.
Undoubtedly, you get to witness the most famous event that is held on December 23rd, which includes radishes into intricate sculptures and meticulously carved by locals, sceneries from Mexican folklore. 
5. Salt Lake City, Utah
If you want to get wooed by the magnificent sight of natural beauty then consider Salt Lake City Utah as one of your best winter vacation destinations. This city is located in the United States, a northern part of Utah approximately 4,330 feet above sea level. In December, this place reaches its charming state making it an explorable place for snowy landscapes.
This city has historical richness with iconic Temple Square helping you awaken the spirituality within you. You will be astonished by the Utah Museum of Fine Arts. 
6. Montego Bay, Jamaica

Montego Bay and Kingston are two major cities in Jamaica, a beautiful island located in the Caribbean Sea. It is a popular tourist destination that offers beautiful white sand beaches, crystal-clear waters, and ranging from luxury resorts to budget-friendly options.
Some iconic attractions of this city include Doctor's Cave Beach, a famous beach known for its clear turquoise waters, and the Hip Strip, a lively area with shops, restaurants, and nightlife options. You can also explore other attractions on the island, such as Dunn's River Falls and Negril's Seven Mile Beach.
7. Punta Cana, Dominican Republic
One of the best places, if you are looking to go somewhere relaxing. This place comes with the most affordable all-inclusive packages with luxurious resorts and a variety of water sports and activities. This is located in North America, more specifically in the Caribbean region.
It is famous for its pristine white-sand beaches. Some of them include Macao, Playa, and Juanillo Beach. You can include activities such as snorkeling, playing golf, and going to Saona Island and the Indigenous Eyes Ecological Park. Exquisite nightlife sights and finally last but not least local Dominican cuisine and culture.
8. St.Thomas, U.S. 
St. Thomas is considered to be a frigid landscape. It is located in the Caribbean, the U.S. Virgin Islands offer stunning beaches and beautiful relaxing spots. This is mainly for water sports lovers. With amazing islands, and historic sites. Charlotte Amalie which is the capital city of the U.S. The Virgin Islands consist of colonial architecture. Tourist spots like Fort Christian, Blackbeard's Castle, and the St.Thomas Synagogue. 
9. Stowe, Vermont
Stowe is a very small, beautiful town situated in northern Vermont, making it one of the most affordable winter vacation destinations. This town is most popular for its ski resort and Stowe Mountain resort. It is a favorable destination for outdoor activities such as mountain biking, fishing, hiking, and other activities.
Stow is known for its remarkable fall foliage making it the main tourist attraction from all over the world. If you decide to visit this place then you will be saving in the hotel's rooms. You can find rooms for $100 a night, it is cheaper than you imagine. With these cheap rooms, you will be saving plenty of money for that extra shopping you always wanted and the souvenirs for your loved one.  
10. Banff, Canada
Banff is a beautiful town that is situated in Canada. This place is best known for its charming natural beauty and wildlife that give insights into its mesmerizing environment. Moreover, the city has the oldest national park and a UNESCO World Heritage Site. This place is also best for outdoor activities with attractive parks and lakes like Lake Louise, Moraine Lake, and the Icefields Parkway. You can stroll through these lakes and parks for a sense of refreshment during your vacation.
11. Quebec City, Canada
Quebec City is a very beautiful place to travel. In the month of December, this city offers comparatively cheaper overall expenses due to less crowds of people during this time of year. If you're looking for a place that has a snowy atmosphere, then this place might be perfect for the month of December.
This city holds historic values and has beautiful architecture for eye-catching views. Chateau Frontenac and Plains of Abraham is a historic park offering astonishing views. You can indulge yourself with French cuisine and experience such a vibrant and delightful environment with your loved ones. 
12. Guanacaste, Costa Rica

Guanacaste, Costa Rica is the Enchanting land of Central America. It is one of the 7 provinces of Costa Rica. It offers beautiful beaches, captivating landscapes, and diverse natural beauty. It provides outdoor activities, wildlife safari, and relaxation. 
This place has a stunning coastline, national parks, and a vibrant culture making it a popular destination for tourists seeking sun, nature, and adventure.
13. Chicago, Illinois
If you decide to travel to Chicago then try avoiding going there during the Christmas holidays, you'll be saving a lot. December travelers are most likely to encounter ice at Millenium Park. According to experts at CDR Writer Australia, this place is widely known for the arts. Wide range collection of historic and modern art masterpieces in the Art Institute of Chicago.
Also famous for its diverse cuisine such as Italian beef sandwiches, Chicago-style hot dogs are the local special food that you could enjoy with your loved one. Navy Pier is a well-liked entertainment destination in Chicago, this includes Ferris wheel rides, boat tours, shops, and restaurants.
14. Arlington, Texas
The best place to travel on a budget in December is Arlington since it is super cheaper than the place mentioned in this list. It is located in the state of Texas, United States. The main attraction of this small city is its massive sports venues. Also, popular in entertainment sectors where notably Six Flags Over Texas is a very popular amusement park with heart-stopping rides and others.
Hurricane Harbor is one of the water parks that is most liked and famous in this city. On the other hand, you can enjoy the Arlington Museum of Art which gives you a chance to discover the local arts and explore culture. 
15. Charlotte, Carolina
Last but not least, Charlotte is one of the best places to travel in December on a budget and one of the cities in North Carolina. While it is commonly visited during the other months, going in December can be a smart move to money-saving. Charlotte has the headquarters of Bank of America and boasts a skyline with numerous skyscrapers and office buildings.
The city creates a diverse range of industries, offering a vibrant and dynamic atmosphere. Not just that, it also has a pleasant climate with mild winters. Your travel won't be complete unless you visit the very famous trip to the NASCAR Hall of Fame. 
Conclusion
In conclusion, the list provided above is the best place to travel in December on a budget for an unforgettable experience with good prices. These 15 best places to travel in December are mostly affordable destinations to travel in winter vacations. But traveling on a budget is not about sacrificing quality and missing out on fun and thrilling experiences.
These are the cities and towns known for being budget-friendly but depending on your budget you could find your Ideal resorts and rooms.
Save that extra money, so you can use them for the finest gifts and souvenirs. But you have to decide and prioritize what's important during your trip so that you won't miss out on a memorable travel experience without going over your budget. So, pack your bags and go on the budget-friendly December getaway. 
For more travel tips and ideas, visit us at Travelistia, your one-stop destination for information on wellness, solo- travel, and so on. We aim to share our enthusiasm for these topics with the world, offering a space where readers can discover valuable content, motivation, and tools to enhance their lives.
Frequently Asked Questions 
What are the worst days to travel in December?
The worst day to travel in December depends upon different factors such as weekends tend to be busy for business travelers and for leisure so going on a trip on these days could be expensive. This circumstance can create difficulties. As for December, December 21, 22, 26 and January 2 are the dates that could be the worst days to travel. Since they are the dates around a very important festival, the air travel day could cost you a lot and have a high chance of being very crowded. 
Which city is best for Christmas?
There are lots of cities you can choose from to visit on Christmas which are considered to be best. This is the time for a festive celebration with an enchanting decorative atmosphere. It solely depends upon what kind of experience you are looking for. Here is the list of cities that could be best for Christmas : 
1. New York City
2. London
3. Rovaniemi, Finland
4. Cologne, Germany
Which country can you buy the cheapest flights to?
It depends upon the situation of the country and its festive and migration seasons. If you get lucky enough, in summary, countries like India, Mexico, and Morocco offer relatively cheaper flights due to different factors like distance, time of the year, and airline competition.
It is recommended to do thorough research on the prices and compare them with different flight service providers and if you are flexible with the flight date then there is a chance for you to get the best deals. 
Is December a cheap month to fly?
The price may differ due to various factors. But December is considered to be a mixed month. Since it's the month of the Holiday season, Christmas and New Year's Day tend to be more expensive.
A great number of people are traveling so it increases the demand and higher ticket prices. So the days besides these holidays and peak travel days need to be avoided if you are looking for cheap air tickets.
Read Also:
12 Best Places to Travel in December on a Budget in Europe
5 Best Places to Travel in December in USA
Top 9 Great Travel Destinations to Visit in December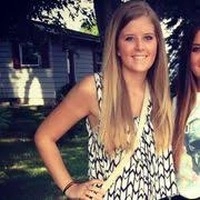 Ferona Jose is a passionate travel writer and blogger at Travelistia. She has traveled throughout Europe, Asia and the Americas. Her writing focuses on cheap travel destinations, travel experiences, cultural insights, and travel hacks.