With its red rock cliffs, towering mountains, and picturesque national parks, Utah offers some of the most spectacular scenery in the United States.
While road tripping through the Beehive State can be an unforgettable adventure, driving long distances can also become exhausting and stressful.
When you want to immerse yourself in Utah's natural wonders without the hassle of navigating unfamiliar roads, public transportation provides the ideal way to get around.
Convenient Transit Connections Across the State
Utah's major hubs are linked by an extensive network of shuttles, buses and rail lines. The Utah Transit Authority operates widespread service connecting Salt Lake City with Ogden, Provo, Park City and popular ski resorts.
Daily shuttle routes link St. George with Las Vegas, Cedar City, and other destinations in southern Utah. These shuttles pick up passengers right at the airport, eliminating the need for rental cars. Prices are far below taxi rates, making shuttles a budget-friendly transit option.
Relax and Enjoy the Journey
One of the best benefits of traveling by shuttle or bus is being able to sit back and relax during your journey. You can gaze out wide windows at Utah's spectacular scenery instead of having to focus on the road. Public transportation vehicles feature comfortable, spacious seating with onboard amenities like WiFi and power outlets.
There's ample room to stretch out and recharge as you traverse the state. Some shuttles even provide executive services with extra legroom, complimentary snacks and beverages for a touch of luxury.
Flexible, Convenient Travel Times
Shuttles and buses operate multiple times per day, with early morning and late night options to accommodate any schedule. Departures and arrivals are timed to coordinate with flight times for seamless airport connections.
Many shuttle companies also offer private rides and chartered buses for large groups. Once you reach your Utah destination, taxis are readily available for quick local trips. With this range of public transit choices, you can customize your itinerary to fully experience Utah at your own pace.
Embrace the Freedom of Public Transportation
Exploring Utah by shuttle, bus and rail allows you to focus on creating lifelong memories instead of stressing about driving.
Leave the work of transporting you safely and comfortably through Utah's awe-inspiring terrain to experienced professionals.
Public transportation transforms getting there into part of the adventure. As you gaze out at the passing red rock cliffs, winding rivers and snowcapped peaks, you'll be glad you left the driving to someone else.
Major Destinations Across the State
Utah's diverse geography and national parks offer countless sights to explore. Here are some top destinations easily accessible by public transportation:
Salt Lake City
As Utah's capital and largest city, Salt Lake City serves as a major transportation hub. The Trax light rail system connects the airport and downtown with the University of Utah. Numerous shuttle and bus routes provide connections across northern Utah.
St. George
Located in the red rocks of southern Utah, St. George is the perfect base for exploring Zion National Park. Daily Utah shuttle service links St. George with Las Vegas, Salt Lake City, and destinations across northern Utah.
Moab
Moab's proximity to Arches and Canyonlands National Parks makes it a popular spot for outdoor enthusiasts. Shuttles from Salt Lake City provide direct access to Moab's iconic desert landscapes.
Park City
During the winter, Park City transforms into a world-class ski town. The area's slopes and trails are easily accessible thanks to shuttle connections from Salt Lake City and Provo.
Bryce Canyon National Park
Bryce Canyon's unique rock formations are one of Utah's top attractions. Shuttles operating between St. George and Salt Lake City offer access to this natural wonder.
Sit Back and Enjoy the Ride
Utah's diverse terrain is best experienced by letting someone else handle the driving, while you gaze out the window.
By relying on the convenient shuttle, bus and rail connections across Utah, you can fully immerse yourself in the state's natural splendor. Public transportation turns transit time into part of the journey, giving you more time to create lasting memories.
Read Also:
Utah National Parks: Discovering Nature's Wonders
10 Fun Places To Go in Utah With Friends
40 Best Tropical US Destinations to Visit in Fall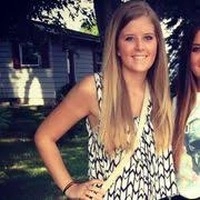 Ferona Jose is a passionate travel writer and blogger at Travelistia. She has traveled throughout Europe, Asia and the Americas. Her writing focuses on cheap travel destinations, travel experiences, cultural insights, and travel hacks.