In the Parvati valley which is a part of HP, there is a little town by the name of Kheerganga. At an altitude of 2950 meters, the settlement is surrounded by the stunning Himalayan peaks. The Kheerganga trek, one of the most popular treks in India, allures a considerable number of visitors each year. The journey is renowned for its thermal springs, scenic beauty, and sweeping mountain views.
If you are just starting out and want a less complicated trip, the Kheerganga is the best choice for you. The walk can be completed in a single day because the trail is well signposted and accessible. This site has a in depth guide to the Kheerganga hike.
Kheerganga Trek Package
The Package of Kherganga Trek comes with meals, housing, camping equipment, and trekking guides. For your convenience and comfort, they also provide transportation to and from the base camp. The trekking guides will ensure that your walk is safe and pleasurable because they are familiar with the surroundings and the walking path.
The Trail for Trekking
The kheerganga is very well distinguished and signposted for visitors. The walk begins from the
town of barshaini  which is around 22 km from Kasol. From Barshaini it leads through Pine forest. The views are mind blowing since Parvati river lies on the way.
Nakthan is another milestone on the trip from just 5 miles away, that is a  tiny village where people take a break for refreshments and catching their breaths at the cafés and resthouses.
The terrain gets steeper and more difficult after Nakthan. You will cross multiple creeks, ascend rocky terrain, and trek through lush oak and rhododendron tree woods. The air gets thinner as you ascend, and you could start to feel out of breath.
You'll be inspired, nevertheless, by the breathtaking views of the mountains in the area and the sound of rushing waterfalls. You should expect to hike for 4-5 hours before you arrive at Kheerganga's hot springs. It's breathtaking to see the hot water surrounded by snow-capped mountains, and it's the ideal reward for all your effort.
Accommodation
In Kheerganga, there are numerous lodging possibilities. Either choose a guesthouse or stay in a tent. The hiking firm supplies the tents, which come complete with all the conveniences. They can fit up to three people, and the tents are roomy. There are various choices in Kheerganga if you wish to stay in a guesthouse. Budget guests will appreciate the guesthouses minimal amenities.
Food
The trekking firm will feed you while you are on the trail. The food is wholesome and delectable, and skilled chefs prepare the meals. Breakfast, lunch, and supper are included in the meals. Eggs, toast, tea, and coffee are all included in the breakfast. Vegetables and a non-vegetarian entrée are served at lunch and dinner.
You can tour the surrounding surroundings after enjoying your meal and relaxing. Kheerganga offers a tranquil atmosphere, a breathtaking view of the snow-capped mountains, and an abundance of flora. Following a strenuous hike, you can cool yourself in the hot springs and soothe your muscles. Additionally, there are a few local businesses where you can meet the residents while purchasing mementos. With millions of stars twinkling brightly above you,
Kheerganga's night sky is a sight to behold. While relaxing and taking in the scenery, you can
chat with other trekkers.
Things to Bring
The following is a list of items you ought to bring for the Kheerganga trek:
Comfortable trekking footwear: To prevent any discomfort while walking, it's necessary to wear comfortable trekking footwear.
Warm clothing: Kheerganga's night time temperatures might dip, so it's vital to pack warm clothing.
Carrying a raincoat is essential if it starts to rain so that you can stay dry.
It's important to apply sunscreen and sunglasses because the sunlight might be intense at the day time.
Have a reusable water bottle with you to make sure that you keep your body hydrated throughout the long climb.
Snacks: Keep some snacks with you on your trek, like energy bars, nuts, and chocolate. Carry your personal medication with you if you have any medical conditions. Carry a power bank so you can keep your phone charged.
Tips for Safety
While trekking to Kheerganga, have the following safety advice in mind:
➜ Trek with a group and a guide at all times.
➜ Don't stray from the walking path; stick to it.
➜ Maintain hydration by carrying adequate water.
➜ Maintain a clean environment by not leaving trash behind.
➜ Keep the wildlife and plants undisturbed.
➜ Keep a small first-aid kit on hand.
Conclusion
Beginners searching for a simple and pleasurable trekking experience can consider the Kheerganga trek.
The trip offers peaceful surroundings, breathtaking mountain views, and hot springs. You're going away to kheerganga can be taken care by Madtrek and shall be made totally glitch free for you to enjoy every moment without worrying about the plannings.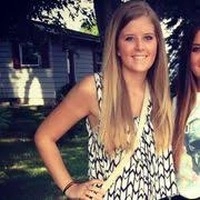 Ferona Jose is a passionate travel writer and blogger at Travelistia. She has traveled throughout Europe, Asia and the Americas. Her writing focuses on cheap travel destinations, travel experiences, cultural insights, and travel hacks.