Beaver Bay Park is one of the most amazing and scenic travel destination for the camping lovers and RV campers.  At the end of Yale Reservoir in the east side, this incredible park offer some scenic and natural views of water from various locations. Boaters can also get access the Yale Reservoir from Beaver Bay Area. If you are looking for a perfect picnic point and want to explore the pristine wilderness of Washington State, Beaver Bay Campground is the best spot to consider.
Check the Availability
Before you go, always consider checking the availability of the Beaver Bar on the camp life website.
Facilities:
Drive In: You can park your car or RV right next to the site.
Walk In: You can park your vehicle in a lot and walk to the campground site.
Boat In: A number of sites are accessible by boats as well.
What are the site types in Beaver Bay?
➜ Tent Sites
➜ RV sites
➜ Standard sites that included both RV & Tent
➜ Group Sites
Features That Are Available for Campers:
➜ Reservable
➜ Showers
➜Drinking Water
➜Electric Hookups
➜ ADA Access
➜ Trash
➜ Picnic Table
➜ Pets
➜ Fires
➜ Firewood Available
➜ Phone Service
➜ Toilets
➜ Alcohol
➜ Sanitary Dump
➜ Water Hookups
➜ Sewer Hookups
Check the weather
Always check the weather, make sure its sunny or at least clear.
Budget for your stay
Budget vary according to the travel agent company you choose but the cheapest PacifiCorp can offer is $5 – $21 / night. For more details you can visit the website. Pacificorp
Travel Tips to Follow Before You Visit Beaver Bay Campground
Travel tips and hacks described below can make your camping journey in Beaver Bay Campground.
Bring a book to read
Bringing a book along with you to camping site can help you enjoy the thrilling adventure more memorable. In your free time, you can explore about the adventurous places around the world.
Here are few books that you can choose from:
✹ Found: A Life in Mountain Rescue' by Bree Loewen
✹ The Stranger in the Woods: This is an amazing book about the Last True Hermit by Michael Finkel
✹ The Last Neanderthal' by Claire Cameron
✹ Woolly: Story about Extinct Creatures by Ben Mezrich
✹ All Over the Place: Adventure in Travel, True love, and Petty Theft' by Geraldine DeRuiter
✹ The Gypsy Moth Summer' by Julie Fierro
✹ Beartown' by Fredrik Backman
✹ Rants from the Hill by Michael P. Branch
✹ Astrophysics for People in a Hurry' by Neil deGrasse Tyson.
✹ Once in a Blue Moon Lodge by Lorna Landvik
✹ The Marsh King's Daughter' by Karen Dionne
Browse the Web for Hiking Trails and Activities
You can do a lot of adventure filled activities during your camping stay. Here are some of the most amazing activities that you can do:
➜ Meditation: Calm Your Mind and relax.
➜ Explore Your Mind with Journaling
➜ Improve your typing and develop a new skill while enjoying Beaver Bay Campground
➜Try creating new things using Whittling
➜ Start writing a book
➜ Start recording a podcast
➜ Share your travel adventure on YouTube
➜ Book or Podcast
➜ Birding
➜ Play Cards
➜ Learn About Trees and Nature
Bring your camera and a tripod to capture memories
Make sure you bring a camera with you to capture memories in pictures or videos. So that when you go back home, you can scroll through your memories that you captured during your adventurous tour in Beaver Bay Campground area.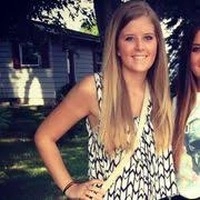 Ferona Jose is a passionate travel writer and blogger at Travelistia. She has traveled throughout Europe, Asia and the Americas. Her writing focuses on cheap travel destinations, travel experiences, cultural insights, and travel hacks.