Making a plan to go to the Capital of Japan and looking for Tokyo travel tips? Tokyo is one of the largest and most well-developed cities of Japan. It is known as the performing arts such as Kabuki, Noh, and, Rakugo.
You can visit all these places, explore their traditions and try their cuisines but if you are new to Tokyo, you might face some difficulties in this city.
These difficulties might be related to over, prices, transportation options, must-see attractions, and many more. Therefore, need to know to follow the Tokyo travel tips to prevent difficulties during traveling in Tokyo.
1. Best Time to visit Tokyo
Although Tokyo remains full of tourists all over the year, if you want to enjoy and explore to your fullest, you should visit Tokyo in April and March and from September to October.
This is because the weather stays pleasant and autumn ushers in colorful foliage in March and April. Additionally, the spring season starts from September to November in which the trees and colorful flowers bloom and allow you to enjoy the beauty of Tokyo. Furthermore, in these months the isn't much crowded as compared to other months. So that you can enjoy it to the fullest.
2. Getting Around Tokyo: Transportation Options
There is no need to worry about the transportation system if you are heading towards Tokyo. This city has the best transportation system for getting around the places for tourists.
There you can easily get the facility of private and public transport in Tokyo. Private transport might be expensive but public transport is inexpensive and best for tourists. The transport includes trains, subways, taxis, and buses.
Tokyo Travel Tips for Transportation
The best way to get around the city is by train and subway.
You can pay through prepaid Suica, or Pasmo Card which is the best way for transport.
Private taxis are luxurious and excellent but a little bit expensive.
Read Also: How Much Does A 1-Week Trip to China Cost?
3. Must-see Attractions in Tokyo
Although there are many attractions to visit in Tokyo, it depends on how much time you have. And for what purpose you came to Tokyo? The Tokyo city is filled with "unique", "romantic", "historical", and "natural attractions". Furthermore, you can also explore the temples, gardens, museums, origami classes, and bohemian sojourns.
Must-see Attractions Are Enlisted Below:
"Ginza"
"Asakusa"
"Ueno Park"
"Tokyo Sky tree"
"Senso-ji Temple"
"Meiji Jingu Shrine"
"Shinjuku Gyoen National Garden"
4. Where to Eat in Tokyo: Local Cuisine and Popular Food Spots
If you are visiting Tokyo for the first time in your life, then get ready to taste the delicious local food of the city. Despite skyscrapers, buildings, and technology, Tokyo is also famous for delicious food. This has everything to offer you, from Chinese food to Indian food. But it depends on your taste buds as well as your budget.
We have enlisted some top recommended restaurants you can visit in Tokyo:
Ginza Kyubey: An Edo-style Sushi Restaurant
Kichijojikko Izakaya Toriton: A Japanese-style bar that mainly offers chicken and pork dishes
Yakitori Alley: Famous for Tokyoites food
Kanda Matsuya: Edo Style Soba noodle restaurant
Anmitsu Mihashi: Famous for traditional Japanese deserts
5. Exploring Tokyo's Neighborhoods and Districts
This is also one of the great Tokyo travel tips that visiting Tokyo and exploring only Tokyo isn't enough. You should include the nearby districts and neighborhoods of Tokyo to enhance the enjoyment of a trip to Japan. Visiting the other districts and neighborhoods is also a great way to explore the "culture", "history", "traditions", "food", "restaurants", "attractions", and many more.
These are the famous districts and Neighborhoods of Tokyo you can Explore:
"Akihabara"
"Asakusa"
"Ikebukuro"
"Roppongi"
"Harajuku"
6. Shopping in Tokyo: Best markets, Malls, and Unique stores
It isn't possible that you to visit Tokyo city and don't buy anything. Because Tokyo City offers a wide range of shopping centers that grabs the attention of tourists to buy something. It is also one of the diverse and exciting experiences of shopping in Tokyo because this city presents a treasure trove to the customers.
There is a chain of the best malls, markets, and unique stores such as Designer stores on Omotesando Street, Ginza Mitsukoshi, Ginza Wako Department Store, Shinjuku Marui Men, Venus Fort, The Prada Building Aoyama, and many more.
7. Cultural Etiquette and Customs in Tokyo
One of the useful Tokyo travel tips is to understand and follow the customers and etiquette of the Japanese. Before visiting Tokyo, Japan, this is important to learn their traditions, customs, and etiquette.
This is very common to wear a mask in Japan which is a great way to protect yourself from germs, cold, and flu.
In busy areas, there is a tradition in Tokyo to walk on the left side, and people will pause on the left side and don't block the way of other people and let them go to the elevator.
There is also a tradition of businesses leaving a small tray to the customers to get their money. This is because they don't want to directly contact the customers.
Punctuality is at its peak.
8. Safety Tips for Traveling in Tokyo
Although Tokyo is the capital of Japan, and the crime rate is low, it doesn't mean to be blind while visiting Tokyo. The most common crime in Tokyo is petty theft. This type of crime is commonly occurring in the crowd. So, this is important to stay aware and careful while walking on crowded roads, at any event, and at night walk to protect yourself from pickpocketing, bag snatching, and other travel scams and crimes.
Avoid traveling in night
Book government-registered taxis
Don't take anything to eat from strangers
If you feel unsafe, immediately call the cops for assistance
9. Money-saving tips for visiting Tokyo
In the era of inflation, everything got expensive and went out of budget. At that time this is very essential to properly plan your budget and trip to save your money during traveling. You can visit Tokyo in the off-season to get a room at normal prices as well as to get food at efficient prices.
Prefer buses instead of trains for long-distance travel
Try to get a rail pass
Try to use local buses instead of private ones
Select a capsule hotel for a stay
Eat at a local restaurant to stay in your budget.
10. Unique Experiences and Off-the-Beaten-Path Attractions in Tokyo
Home to over 14 million populations, Tokyo has a lot to offer to tourists. After visiting all the famous places if you are thinking that you have visited complete Tokyo, then you are wrong.
There is still a lot to discover in Tokyo. There are still hidden spots that offer incredible views and amazing environments. For example, many people visit famous places but miss Yanaka Ginza, Nezu Shrine, Zojo-ji Temple, and many other places.
Wrap Up
This is all about the Tokyo travel tips. If you are visiting Tokyo first time, then these tips are very helpful for you. Try to visit in the spring and autumn season as the city is less crowded and blooms with colorful flowers. And the most important thing, try to take buses instead of long trains as it helps you to manage your budget. You can also visit nearby districts to explore the culture, traditions, food, and their lifestyle.
Read Also: 10 Best Travel Booking Sites To Save You Time And Money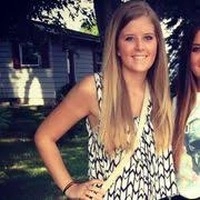 Ferona Jose is a passionate travel writer and blogger at Travelistia. She has traveled throughout Europe, Asia and the Americas. Her writing focuses on cheap travel destinations, travel experiences, cultural insights, and travel hacks.