Scrolling through endless lodging options on the Internet, you find it difficult to decide on a place to stay while vacation. You have everything picked out, the clothes you'll wear, the activities you'll do, some hot spots you want to visit, but you can't decide where to stay.
One option for lodging is a vacation rental. Vacation rentals are like hotels except instead of renting one or two rooms, you reap the benefits of renting an entire house. Some benefits of vacation rentals versus hotels are;
Price
Although the average cost for a vacation home is close to or equivalent to a hotel's, you get more bang for your buck at a villa, especially if you choose to rent for an extended stay.
You're paying for an experience when you rent a vacation home. Also, there are additional amenities a vacation home provides that a hotel does not, such as a full kitchen, extra bedrooms, living space, a yard, and sometimes a workout room and a workspace, if you need it.
More Privacy
One of the best features of renting a vacation home seclusion. Not only will you experience the utmost privacy inside the home, but the entire property as well. Most vacation homes offer some sort of lawn or yard for you to enjoy.
More Activities
Renting a villa or vacation home gives guests the opportunity to explore the surrounding area and enjoy the activities the city offers. Vacation rentals also offer plenty of activities inside the home. Some villas offer entertainment and activities like a projector screen for movie night, gardens, canoes, kayaks, spas, and swimming pools.
More Amenities
The average amenities in a hotel room are; microwave, television, hair dryer, vending machines, and parking. Some hotels don't even provide all the amenities listed above.
The amenities vacation rentals provide are a full kitchen with appliances, grills for cooking, extra living space, sizeable bedroom, spacious porches and decks, entertainment, such as television or cable, and everything else you need to fully enjoy your vacation.
Better Setting
Other than being outside of a complex and inside a comfortable home, vacation homes offer a better setting with seclusion and a picturesque view.
Depending on your vacation hotspot, you can find a vacation rental virtually anywhere. Each vacation rental is different, so be sure to check with the area and see what benefits you can reap. For example, if you want to vacation in the Virgin Islands, search "benefits of staying at St. John vacation rental".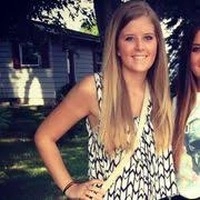 Ferona Jose is a passionate travel writer and blogger at Travelistia. She has traveled throughout Europe, Asia and the Americas. Her writing focuses on cheap travel destinations, travel experiences, cultural insights, and travel hacks.