If you are looking for a place that is filled with captivating architecture, lively markets, and centuries of culture, look no further than Marrakech, Morocco. As you wander the city's winding alleys and colorful souks, you will discover a sense of enchantment and timeless charm.
From the historic Medina and its vibrant Jemaa el-Fnaa to the city's luxurious riads and resorts, Marrakech promises a truly unforgettable experience. Let us take you on a journey to explore the city's unique beauty and culture.
Discovering the City's Most Iconic Landmarks
Marrakech is home to some of Morocco's most iconic landmarks, including the Koutoubia Mosque, the Saadian Tombs, and the Bahia Palace. The Koutoubia Mosque, built in the 12th century, is the largest mosque in Marrakech and a true architectural masterpiece. The Saadian Tombs, discovered in 1917, offer a glimpse into Morocco's rich cultural heritage and the resting place of members of the Saadian dynasty. The Bahia Palace, built in the 19th century, is a stunning example of Moroccan architecture and a must-visit destination for tourists.
Vibrant Markets and Bazaars: A Window into Morocco's Rich Culture
The Djemaa el-Fna: A True Feast for the Senses
Marrakech's most famous market, the Djemaa el-Fna, is a hub of activity day and night. During the day, vendors fill the market with an array of colorful spices, textiles, and traditional crafts, creating a feast for the senses. The scent of exotic spices, the sound of haggling, and the sight of vibrant textiles all come together to create a truly unique Moroccan's experience.
As the sun sets, the market transforms into a bustling food and entertainment hub. Street performers, musicians, and fire eaters entertain crowds, while food stalls offer a delicious array of traditional Moroccan dishes.
The Marrakech Souk: A Shopper's Paradise
For those looking to immerse themselves in the city's rich cultural heritage, a visit to the Marrakech Souk is a must. This sprawling bazaar offers a true taste of Morocco, with vendors selling everything from traditional textiles and crafts to spices and jewelry.
As you navigate the maze-like passages of the souk, you'll be greeted with a mesmerizing array of colors, textures, and sounds. From the soft rustle of flowing fabric to the sweet scent of spices, the Marrakech Souk is an experience that engages all of your senses.
Desert Tours: A Journey into the Heart of Morocco's Natural Beauty
While Marrakech is the perfect starting point for those who want to explore the rugged beauty of Morocco's deserts. Morocco Desert Tours offer a unique and exciting way to experience the country's stunning landscapes, rich culture, and fascinating history.
Step into the Wilds of Morocco
Desert tours typically take travelers deep into the heart of Morocco's deserts, providing a chance to experience the raw beauty of this unique landscape. Whether you're a seasoned adventurer or simply looking for a new and exciting travel experience, tours from Marrakech are sure to satisfy.
Discover the Beauty of Desert Villages
As you journey through the deserts of Morocco, you'll have the opportunity to visit and explore traditional desert villages. These charming communities offer a glimpse into the life of Morocco's nomadic people, with their simple and traditional homes, bustling markets, and friendly locals.
Ride Camels and Camp Under the Stars
One of the most unique and memorable experiences one can avail is the opportunity to ride camels and camp under the stars. This is a true adventure and an unforgettable way to experience the beauty of Morocco's deserts.
Explore Cultural Sites and Film Backdrops
In addition to the rugged natural beauty of Morocco's deserts, these tours also offer opportunities to explore important cultural sites, such as the Ait Benhaddou Kasbah, a UNESCO World Heritage site that has been used as a backdrop for many Hollywood films. This stunning fortress-like village is a true marvel of Moroccan architecture and a testament to the country's rich history.
Final Verdict
Marrakech is a city that truly has something for everyone. Its rich history, stunning architecture, and vibrant culture make it a must-visit destination for anyone exploring Morocco.
Whether you're interested in discovering its iconic landmarks, experiencing its vibrant markets, or embarking on a journey into the heart of Morocco's deserts, Marrakech is sure to provide you with an unforgettable experience.
Also Read: 4 Days Morocco Tour: A Comprehensive Itinerary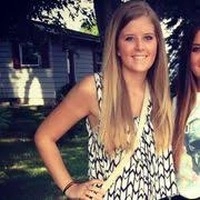 Ferona Jose is a passionate travel writer and blogger at Travelistia. She has traveled throughout Europe, Asia and the Americas. Her writing focuses on cheap travel destinations, travel experiences, cultural insights, and travel hacks.