Melbourne is a fascinating city famous for its variety of entertainment and activities. Here you can choose an exciting pastime for children and parents.
Melbourne has many great options for families. In this article, you will find ideas for family time in Melbourne, where fun is provided for adults and children.
Melbourne Zoo
To this day, there is debate about the ethics of zoos. However, the Melbourne Zoo provides perfect environmental conditions for animals and respect for nature.
Children need to be introduced to animals and shown that they are our friends. In this zoo, adults and children will be able to admire the exotic representatives of the fauna:
elephants,
monkeys,
kangaroo,
lemurs,
lions
The park has educational programs for schoolchildren that will make leisure time informative. The good news is that the entrance for children under 15 is free on holidays and weekends, though book a ticket beforehand. Charitable programs offer to buy souvenirs to help fight environmental problems.
Scienceworks
Scienceworks is an excellent educational center that makes science accessible. Many interactive exhibitions will delight adults and children. There is also a planetarium equipped for watching movies at certain hours.
Scienceworks will explain how significant inventions work and their impact on scientific progress. The center has playgrounds for the little ones and splendid light shows.
The Ian Potter Foundation Children's Garden
The park is the perfect place to take a break from the hustle and bustle of the big city. In addition to the enchanting scenery, the Ian Potter Garden allows you to turn a walk into an exciting journey. Interaction with landscapes will bring the whole family closer to nature.
The park combines natural and design solutions, resulting in skilful combinations of shapes and colours. A separate entertainment is an interactive garden. There the younger generation joins the process of farming and gardening.
Trip to the Aquarium
Melbourne hosts the extensive Sea Life Aquarium, where you can hire a guide or enjoy your route. In addition to the standard excursion, there are other options as a trip through a large aquarium on a boat with a transparent bottom. The volume of the aquarium is more than 2 million litres.
About inhabitants, – there are rays and large sharks. The new entertainment, Submerged, is a unique show. It is based on the bioluminescent qualities of underwater inhabitants.
Melbourne Museum
The Melbourne Museum offers diverse experiences ranging: from paleontological and archaeological sites to contemporary architecture. Often museums are objectively dull for children, but everything is thought out here. There is a permanent exhibition with an interactive tour (The Children's Gallery) for kids.
While adults enjoy majestic dinosaur remains or an impressive collection of beetles, children learn about the history of the area, its flora, and fauna through an exciting game. Teenagers may be interested in seeing exhibitions about the life of the first peoples or trying to solve the problem of the extinction of rare species.
Legoland
Legoland is a great idea for a family trip if your kid is mad at themed building sets. Here, children can look at the large-scale world of Lego and enjoy the 4D movie and rides. While the children are in the play area, adults can have a great time by shopping or having a coffee break.
Legoland locates in the largest shopping center in Australia – Chadstone Shopping Center, so there are many options for entertainment. It is a perfect idea to taste delicious coffee with fresh pastries at the popular Axil Coffee Roasters cafe.
Museum of Play and Art
The museum promotes developing creativity in children from an early age. As has already been proven, children learn most productively through play. In addition to viewing the exhibits, the museum offers interactive activities such as competitions, master classes, and creative tasks.
The museum in Melbourne has a cafe with healthy fresh food and delicious coffee. The museum is popular with tourists and locals, so entry is only available with a prior reservation.
Ride on Puffing Billy
A ride on the cute Puffing Billy train is a magnificent experience for the whole family. The Puffing Billy Railway is a cultural tribute to Australia's preserved steam railway. Children will see what became the prototype of modern trains and enjoy the picturesque landscapes on the way.
Riding Puffing Billy is like travelling in a time machine. More than a century ago, this route was the main transport of people and goods from/in the city. Now this railway connection has become one of the key tourist sites.
The ride starts in the Dandenong Ranges, an hour's drive from Melbourne. When travelling in a group, it is worth thinking about family car hire to ensure the comfort of movement and safety along the way.
Conclusion
Melbourne holds many pleasant surprises for all ages. Plan your trip carefully because travelling with kids means a lot of hassle.
Reduce the risk and consider the options of hire a car services in Australia. For a family trip, a passenger van hire is a reliable option. Choose a great 9 seater car hire in Melbourne offers online and book your vehicle in advance.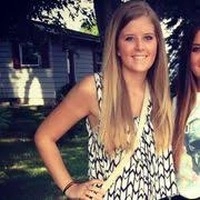 Ferona Jose is a passionate travel writer and blogger at Travelistia. She has traveled throughout Europe, Asia and the Americas. Her writing focuses on cheap travel destinations, travel experiences, cultural insights, and travel hacks.