Choosing the perfect family getaway is like discovering a treasure trove for each member. The art lies in balancing heart-pounding adventures with serene relaxation. A truly successful family retreat caters to all, from young enthusiasts to seasoned relaxers.
Searching for the perfect family getaway filled with excitement and exploration? Look no further. From hiking holidays to seaside retreats, there's an adventure-packed expedition for every clan. Let's explore family adventures catering to all ages, promising an unforgettable journey.
Summer Camp Adventures
Summer camps are the ultimate choice for parents seeking a holistic experience for their kids. These camps, such as PGL's UK summer camp, offer many activities that foster personal growth, teamwork, and a sense of independence. Whether engaging in arts and crafts, honing outdoor skills, or building lasting friendships, summer camps provide a rich tapestry of experiences shaping young minds.
Exploring Nature Together
If the call of the wild beckons your family, a hiking holiday might be your ideal adventure. Picture this: wandering through lush forests, crossing babbling brooks, and reaching breathtaking viewpoints that make all the effort worthwhile. The beauty of hiking lies in the physical exercise it offers and the bonding moments shared amidst nature's wonders.
Adventure-Filled Getaways
Seeking an adrenaline rush that the whole family can enjoy? Adventure getaways are designed to ignite excitement and push boundaries. From soaring through the treetops on zip lines to navigating the roaring rapids on a white-water raft, these escapes turn ordinary days into extraordinary memories. Safety comes first, so choose reputable operators with a proven track record.
Relaxing Seaside Retreats
Sometimes, the most memorable adventures involve lounging on soft sandy beaches and listening to the gentle lullaby of the waves. A seaside vacation offers families the chance to revel in relaxation and adventure.
While the kids build sandcastles and search for seashells, parents can explore the underwater world through snorkeling or simply unwind under the sun.
Historical Exploration Holidays
For families with a thirst for knowledge, historical exploration holidays provide an enriching experience. Step back in time as you explore ancient ruins, wander through historic towns, such as Ludlow, and learn about the past that has shaped the present. These journeys offer a blend of education and adventure, sparking curiosity and understanding among all generations.
Planning For A Memorable Escape
Meticulous planning is essential to ensure your family adventure is a roaring success. Research your chosen destination thoroughly, and consider climate, accommodations, and local attractions. Packing appropriately for different activities and weather conditions will keep everyone comfortable and prepared for the adventure.
Creating Lasting Memories
Beyond the thrill of adventure and the beauty of landscapes, what truly makes a family escape special are the moments shared and memories created. As you embark on hikes, explore historical sites, or build sandcastles together, take the time to capture these precious instances through photographs and journals. These mementoes will keep the spirit of the adventure alive for years to come.
Embarking On Your Family Adventure
In the realm of family escapes, there's a world waiting to be explored, catering to every taste and preference. The memories forged during these adventures are not just souvenirs; they're the building blocks of stronger family bonds and cherished stories. So, why wait? Start planning your next family adventure today, and create a tapestry of experiences woven into your family's history for generations. Adventure awaits – seize it with open arms and open hearts!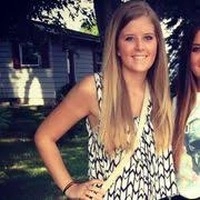 Ferona Jose is a passionate travel writer and blogger at Travelistia. She has traveled throughout Europe, Asia and the Americas. Her writing focuses on cheap travel destinations, travel experiences, cultural insights, and travel hacks.