The boat trip is an essential way to familiarize yourself with the several canals, lakes, rivers, and oceans in the local or cross-boundary region. Even if the boat trip plan come up from mood bumper but still requires proper parameters to ensure your safety in the open waters. Moreover, it's an incredible activity that provides you a chance to spend quality time with your family and friends in the most fun way.
Let's read our blog about things to consider when planning a boat trip that will help to make your voyage completely stress-free.
Boat Type
Selection of the right boat type completely depends upon the kind of activity you plan to carry out on site. If you desire to just reach the horizon in a lesser amount of time you need to take a high propulsion boat with you.  For specialized activities such as freshwater fishing, saltwater fishing, water sports, day cruising, and overnight cruising, you need the same type of boat that is intended to be designed for the activity.
The next important aspects are the size, features, and capacity of the boat. For instance, if embark on your journey with your family and have a plan to cook your food, you need a cooking facility and a huge space to store the food on the boat.
Check Weather Conditions & Water Limits 
Weather conditions also count as an important parameter to consider, either you are sailing in calm water or turbulent due to stormy conditions. In the weather forecast, take care of the crucial elements that can make or break your plan are speed, precipitation, and storm alerts. These factors are not only for your own safety but also for the crew on the boat while navigating in shallow or restricted waters.
Especially, if you are in the open sea, try to stay within 200 nautical miles, it is considered the territorial waters of the country. Beyond the limit, maybe you enter into your neighboring country's territorial waters which will be problematic for you regarding security issues.
Safety Equipment
Essential gears are important to keep you safe whether you're leaving for fishing, wake surfing, skiing, diving, day cruising, or overnighting. Don't compromise on the safety element by taking all the safety equipment with you like life jackets, first aid kits, navigation lights, and fire extinguishers. Even if your boat has a propeller still it's better to have a pair of ore on the boat.
Check the performance of the equipment before leaving the shore such as outboard propellers. The better propeller conditions will make sure that your boat remains maneuverable. It's a significant feature that will produce the right amount of thrust in water by setting pitch to form a helical spiral on movement.
Appropriate Clothing
Weather conditions also influence the choice of clothing for boat trips. If the temperature is low, it is wise to add an extra layer of cloth that must be insulated and waterproof. It will keep you protected during rain. On the flip side, in sunny conditions, wear wide-brimmed hats and sunglasses with clothes that help you to stay away from the blazing sun.
Wear shoes that provide you with enough friction so you can maintain a strong grip on a moving boat. Take some extra clothes with you for varying weather conditions that will keep you cozy during your trip.
Marine Navigation Tools
Take navigation tools that assist in scanning the open water and provide you with a proper direction. These tools ensure you choose the right direction with the provision of advanced technological precision. The common tools used on boats include depth sounders, GPS devices, charts, and compasses. If you don't have a grip on using these tools, it's better to take an expert with you.
Marine navigation tools also allow you to maintain a certain direction and speed. It is easy to sail when most of the event records are available on your radar.
Float Plan
When you have a proper floating plan with you, there are fewer chances of your getting lost in the open sea or shallow waters. The plan includes information such as the intended route, coordinates, and estimated return time. Share your floating plan with the concerned authority or some trusted friends, in case you fail to arrive on time, these people have maps to trace you out.
It's a proactive safety measure that helps the authority to predict some uncertain conditions and take appropriate measures timely.
Essential Supplies
If your boat is 65.5 feet long, it must have an operational VHF radio. Set its frequency at channel 16 which will inform you about the weather conditions or chances of possible storms. Other than communication equipment, take care of the first aid kit. Open it to check out it number of items present in the box as it usually contains bandages, antiseptics, medications, and flashlights with additional batteries.
Uncertain conditions are always scary but the right preparations give you enough courage to deal with challenges with success.
Respect the Environment
Respecting the environment is a fundamental responsibility when enjoying a boat trip. Boaters play a critical role in preserving the natural waterways and marine ecosystems. To do this, follow simple guidelines like properly disposing of trash and recyclables, especially plastics, which can harm marine life. Avoid throwing any litter overboard.
When anchoring, choose designated anchorages to prevent damage to sensitive seabed habitats like coral reefs or seagrass beds. Furthermore, be mindful of wildlife and maintain a safe distance to avoid disturbing or harming animals. By respecting the environment, boaters can help protect the beauty and health of our waters for future generations to enjoy.
Wrapping Up
When you arrange your boat trip, always select the right boat on the basis of your activity. For instance, if you are on a vacation tour with your family, choose a large boat with enough space so that you can carry on your journey for days in the open waters.  Also consider the weather conditions, boat equipment, navigational tools, and first aid kit with you to properly deal with any possible challenges.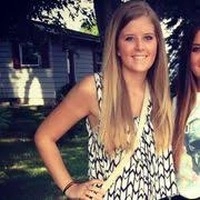 Ferona Jose is a passionate travel writer and blogger at Travelistia. She has traveled throughout Europe, Asia and the Americas. Her writing focuses on cheap travel destinations, travel experiences, cultural insights, and travel hacks.