In an attempt to save money, most budget travelers cut out the middlemen when it comes to booking transportation, excursions, and accommodation. 
While the demand for travel agents is quickly declining in the budget sector, they have become a favorite for luxury travelers and business executives alike. 
Travel advisors can save a lot of time and even money for clients if they are given the right training. They need to be trained in many areas. This includes learning how to negotiate and advocate for their client. 
Therefore, we have taken the time to outline key factors that tourism companies should consider while selecting a training program for their travel agents:
1. Coordination And Management Skills
Travel agents spend most of their time trying to manage clients and meet their particular needs such as traveling with a child or attending an exclusive event. 
This is why it is important to choose a training program that trains your agents in a variety of coordination and management skills so they can better serve clients.
These skills can be developed while on the job, but usually only through making mistakes. 
You should start your employees' careers with the toolbox for success instead of letting them figure it out on their own and potentially losing valuable clients.
2. International Travel Services
If most of your clients are luxury travelers or business executives, chances are high that they will need international travel advice and services. The complexities of international travel are a lot different and a lot more as compared to domestic travel.
Additionally, if your agency is in a country that has a weaker passport, your customers will require even more help such as visa paperwork and immigration services.
International travel services can be a great value add for your business and you should make sure to use RTO training resources that cover these topics. Visa paperwork is usually how travel agencies and travel agents make money because these are the most cumbersome tasks that travelers do not want to deal with.
3. Customer Service And Professionalism
Just like any other business, the customer is king in the travel agency business too. It won't matter how much your business can help a client if your customer service is not up to par. 
Your agency will fail if your agents are not great at customer service and are unprofessional when dealing with clients. 
This is another reason why you need to invest in a training program that covers customer service training and soft skills because these are highly valued skills in the industry.
4. Meeting Specific Needs And Demands
As discussed before, one thing about luxury and business travelers is that they usually have a lot of special demands in the way they want to travel.
For example, a business traveler will have demands such as a priority lounge before a flight, an early checkout discount for a hotel, and even an on-demand taxi driver.
Luxury travelers are probably going to have similar demands like private jets, event planning for local parties, and even security staff at tourist attractions.
Hence, the training program for your travel advisors needs to teach a lot of soft skills such as customer advocacy and negotiation skills because this is the only way your agents will be able to handle such specific needs.
Conclusion
Finally, running a travel advisory service can be extremely successful if your staff is well-trained even when the economic sentiment seems dull overall.
As long as you keep your customer in mind, your business is guaranteed to succeed.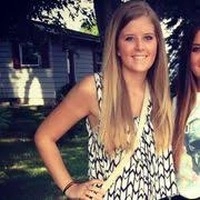 Ferona Jose is a passionate travel writer and blogger at Travelistia. She has traveled throughout Europe, Asia and the Americas. Her writing focuses on cheap travel destinations, travel experiences, cultural insights, and travel hacks.