Think about how thrilling it would be to be behind the wheel of an Italian classic while feeling the wind in your hair and hearing the heart-pounding roar of a Lamborghini.
This desire can come true in the center of the affluent city of Dubai. With a Lamborghini Dubai rental, indulge in the height of elegance and power for the ultimate driving experience.
Learn how to bring your car fantasies to life and leave a trail of jealousy on the streets of this glittering city. Buckle up because this trip promises to be an unforgettable adrenaline-fueled adventure.
The Lamborghini Legacy Unveiled
Ferruccio Lamborghini launched the renowned Lamborghini brand in 1963, and ever since, it has been associated with ultra-high performance supercars that push the limits of automotive engineering.
Each Lamborghini vehicle, which bears a ferocious bull as its logo, emanates strength, agility, and an unmatched driving experience.
Huracán Lamborghini: A Symphony of Power
The Huracán, one of Lamborghini's most admired cars, is an astounding synthesis of art and engineering. It attracts attention everywhere it travels because of its angular, striking form and distinctive scissor doors.
A powerful 5.2-liter V10 engine under the hood can produce 610 horsepower and accelerate you from 0 to 100 km/h in under 2.9 seconds.
Due to the Huracán's cutting-edge aerodynamics and all-wheel drive system, it is an absolute pleasure to drive on Dubai's twisty roads.
The Road Dominator- Lamborghini Aventador
The Lamborghini Aventador, with its commanding presence and thunderous performance, personifies automotive prowess. The 6.5-liter V12 engine in the Aventador roars with 740 horsepower, carrying you to a top speed of more than 350 km/h.
Its blistering 2.8 second 0–100 km/h acceleration makes for an unrivaled driving experience. When you rent a Lamborghini Aventador in Dubai, you can rule the streets with unmatched style and power.
Driving a Lamborghini in Dubai: An Exciting Experience
With its immaculately maintained highways and magnificent scenery, Dubai delivers a driving experience unlike any other. When you rent a Lamborghini in this city and drive through famous structures like the Burj Khalifa and the Palm Jumeirah, the experience is multiplied tenfold.
As you drive faster along Sheikh Zayed Road and around the Hatta Mountain Range's curves, enjoy the rush of exhilaration that the engine's roar brings.
Safety and knowledge
Rental companies in Dubai make sure that the vehicles have routine maintenance and inspections before you go off on your Lamborghini trip. This focus on dependability and safety ensures a comfortable and secure driving experience.
Additionally, rental companies frequently offer a brief orientation to familiarize you with the characteristics of the Lamborghini so you can make the most of your stay with this incredible automobile.
The Convenience of Lamborghini rental in Dubai
In Dubai, renting a luxury car has never been simpler. OneClickDrive is only one of the reliable car rental websites that provides a simple way to reserve your ideal vehicle.
By using these sites, you can quickly browse and compare different Lamborghini models and prices from multiple sellers. One such platform is OneClickDrive, which has several rental alternatives available, so you may pick the one that best fits your needs and price range.
Having a Dream Life
Many people may have the desire to own a Lamborghini, but renting one in Dubai enables you to realize that desire, even if only momentarily.
Experience the pure power and luxury of a Lamborghini against the backdrop of the city's vast roads and magnificent surroundings.
Conclusion
An unrivaled driving experience that mixes luxury, power, and adventure can be had by renting a Lamborghini in Dubai. Driving a Lamborghini through Dubai's busy streets and stunning surroundings is an amazing pleasure, whether you opt for the legendary Huracán or the commanding Aventador.
The city's passion for supercars and the simple rental process make Dubai the ideal vacation spot for auto enthusiasts.
Therefore, hiring a Lamborghini in Dubai is the way to go if you're looking for an unforgettable driving experience that will forever be etched in your mind.
Enjoy the thrill of adrenaline, the power, and the attention as you travel in one of the most coveted supercars in the world amid the beauty of Dubai's metropolitan environment.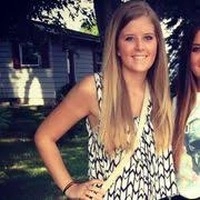 Ferona Jose is a passionate travel writer and blogger at Travelistia. She has traveled throughout Europe, Asia and the Americas. Her writing focuses on cheap travel destinations, travel experiences, cultural insights, and travel hacks.