On the Gulf of Mexica, a magical place located with miles of white sand, tourist leisure, and marine wildlife, Clearwater, Florida. It's a suitable travel destination for all sorts of weathers where you feel as you wander the city that is a portion away from the world. The city provides you with every taste, from the islands' serenity and bustling downtown shopping opportunities.
We have compiled a list of top things to do in Clearwater Florida for having fun by determining ahead where you need to go first.
1. Attractions
There lot of attractions in Clearwater when it comes to waterfront sites such as you can visit St' Pete Pier, John's Village, and Pier 60 to enjoy unlimited activities to do. For spending some time with greenery, the amazing places are Florida Botanical Garden and Boca Ciega Millennium Park. Bring your kids with you to visit Great Explorations Children's Museum.
2. Events & Festivals
Clearwater will never disappoint you any time around the year for having some fun during exciting events. You can visit the city for participating in the biggest Pride festival of Florida. On the other hand, musicians around the world arrive at Coachman Park in October. At the end of the year, tons of athletic events take place such as St. Anthony's Triathlon.
3. Arts & Culture 
When you explore Clearwater, you will realize that the city is very welcoming to creativity. In almost every place, you will find something related to art as you stroll in the murals of adorning buildings.
It could be in the form of live performances on the waterfront parks or masterpieces created by internationally renowned sculptors and artists.
4. Beaches 
The beaches in the city have unparalleled beauty that sparkles with the shoreline and emerald sea water.
St. Pete Beach is the top-ranking beach in the entire country as evidenced by the continuous stream of tourists visiting the place with families for sun-soaked fun. On the other hand, Clearwater Beach and Redington Shores have enough lively vibes and tranquility to attract visitors from far places.
5. Family Fun 
Kids are curious by nature and always ready to try something new. Start your trip on the beach by flying kites and building sandcastles with your kids. It will be great when you dip your toes from time to time in the gentle waters. St. Pete is a type of beach that will fill your mind with unforgettable memories.
Visit the marine discovery center and let your little explorer ask questions about different sea creatures to learn.
6. Pet-Friendly Place 
Don't let your four-leg friend at home when you decide to visit St. Pete Beach. It's one of the best pet friendly destinations where your pet will be treated like royalty.
The majority of restaurants design outdoor places to sit comfortably with your dogs while you are eating. Some of them cover the extra mile by presenting a separate menu for your four-legged family member.
7. Sand Key Park
Sand Key Park is 95 acres of land in the city of Clearwater, Florida that has a sandy beach and green park area. To make it a more interesting place, an artificial reef project is continuing to make the beach a more attractive place for tourists.
When you're having fun in the water, you are completely safe because of seasonal lifeguards who keep things running without any incidents. It's always amazing to sit on the beach in wheelchairs and watch the sunset.
8. Clearwater Marine Aquarium 
Clearwater Marine Aquarium is certainly a top thing to do in Clearwater Florida which is built for the rehabilitation of several marine lives. The aquarium was opened in 1972 and cares for the animals such as dolphins, sea turtles, and pelicans.
Take your kids with you to meet with two-star dolphins Winter and Hope. The marine aquarium is so perfect, it comes Dolphin Tale film with both of the star dolphins.
9. Moccasin Lake Nature Park 
It's the park of 51 acres of land with lush greenery and must visit place for sightseeing. It's the real gem of nature in Clearwater because of its creeks, trails lined, shady oak trees, and ponds. While strolling the Cypress Trail, it will take you to the gorgeous reflections that gaze out from a surface of clear water lakes. You can also watch birds in the parks in the Brigham Dock.
10. Clearwater Threshers at BayCare Ballpark 
As a baseball fan, it will be an opportunity to see because the city has its own team called Clearwater Threshers. Clearwater has a large stadium where around 7,000 people can sit to enjoy a baseball match.
The backdrop of the ground provides a panoramic view that makes the experience more cinematic.
11. Cliff Stephen Park 
Cliff Stephen Park is located 4 miles to the east of downtown Clearwater and stretches over 44 acres of land. It attracts tourists because of the different sorts of waterfowl that offer them to take pictures and imprint the movement into permanent memory.
You can also have a bite at your leisure by having fun on picnic tables and grills. The paved trails in the park are suitable for hiking, skating, and riding bikes.
12. Ruth Eckerd Hall 
Ruth Eckerd Hall has a central place for entertainment in Clearwater. It's the place where you can attend live theatrical performances, orchestras, concerts, educational programs, and children's performances. The hall has a very cozy environment with all kinds of amenities related to snacks, fine dining, and a terrace lounge.
13. Captain Memo's Pirate Cruise 
Captain Meme's Pirate Cruise has been entertaining the people of Florida and other tourists across the world for the last 40 years. The original Captain Memo has passed away who take a trip with his wife around the Caribbean. On the ship, you will be surrounded by pirates but don't be afraid, they will be friendly and serve your orders with complementary comments.
14. Congo River Golf
Congo River Golf has an interesting landscape with mysterious caves, big waterfalls, and tropic vegetables. You can also challenge yourself to find a gem in gem mining. There are a number of enticing games that you can play with your family and friends.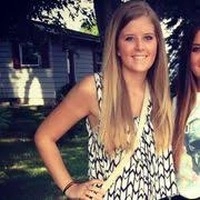 Ferona Jose is a passionate travel writer and blogger at Travelistia. She has traveled throughout Europe, Asia and the Americas. Her writing focuses on cheap travel destinations, travel experiences, cultural insights, and travel hacks.