There is no better location than Dubai to indulge in the height of luxury and magnificence. One of the most luxurious ways to enjoy Dubai, a glitzy playground for the famous and wealthy, is by yacht.
This vibrant metropolis is best explored by yacht. Beyond the magnificent surroundings and amazing views, yachts in Dubai provide a wide range of first-rate facilities that greatly enhance your experience. This post will examine the top boat amenities you absolutely must enjoy when hiring a yacht charter.
Spa and Jacuzzi Facilities
Immerse yourself in ultimate relaxation and rejuvenation with the state-of-the-art jacuzzi and spa facilities available on many luxury yachts in Dubai. Step into the bubbling warmth of the jacuzzi and let the soothing jets melt away your stress as you take in panoramic views of the city's iconic skyline.
Indulge in a blissful spa experience, where skilled therapists pamper you with a range of rejuvenating treatments, from invigorating massages to revitalizing facials. These onboard spa amenities ensure that you can escape into a world of tranquility and wellness, embracing the serene ambiance of the yacht while being surrounded by the beauty of Dubai's breathtaking waters.
Gourmet Dining Experiences
Gourmet dining experiences are available on Dubai's finest boats, so be ready for a gastronomic voyage like no other. Talented chefs design excellent dishes that combine regional specialties with cuisines from around the world.
The yacht's onboard dining rooms offer the ideal backdrop for savoring delicious cuisine made with the freshest ingredients, whether you choose a formal dining atmosphere or a relaxed al fresco affair. Enjoy every morsel as you are taken on a gastronomic journey that is customized to your tastes.
Entertainment Systems on the Yacht
Modern entertainment systems are available on Dubai's yachts to assure your enjoyment throughout the voyage. You may immerse yourself in a world of entertainment thanks to high-definition flat-screen TVs, surround sound systems, and cutting-edge audio gear. You may enjoy your favorite movies, your favorite music, or even organize a private karaoke party.
The onboard entertainment systems satisfy all of your needs, keeping you and your guests amused during your yacht trip.
Sports on the Water
Explore Dubai's crystal-clear seas and participate in exhilarating water sports activities offered aboard several luxury ships. There are a plethora of recreational options, including jet skis, paddleboards, water slides, and snorkeling gear.
Dive into the clear seas to see the thriving marine life below the surface, or ride a jet ski through the waves to experience the rush of excitement. These onboard water sports facilities provide your yacht experience a thrilling new dimension and let you fully enjoy Dubai's breathtaking coastal playground. If you want to enjoy an unforgettable party in a Yacht Party Dubai, make sure you take advantages of taking part in various water sports.
Luxurious Lodgings
While yachts are known for their daytime rentals, many also provide opulent overnight lodging. Enjoy the height of luxury and refinement in one of the exquisitely furnished cabins with a comfortable bed, a private toilet, and tasteful furnishings.
While on board, every moment is a pleasure, so wake up to stunning sights of the cityscape or the calm sea. As a sanctuary of leisure and assurance that you may repose in style throughout your boat adventure, Dubai's yachts include luxurious cabins.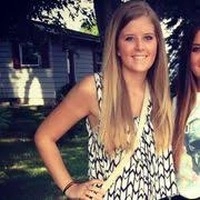 Ferona Jose is a passionate travel writer and blogger at Travelistia. She has traveled throughout Europe, Asia and the Americas. Her writing focuses on cheap travel destinations, travel experiences, cultural insights, and travel hacks.