Ramadan is a rewarding month for Muslims. It is the time when eager Muslims focus on their spiritual nourishment. They increase performing additional worship along with their obligatory prayers. During this holy month of Ramadan, Muslims specifically focus on charity.
They not only abstain from eating and drinking but also from abusing and performing bad deeds. Indeed, it is the most blessed month of the year. It is not only recognized by fasting but also by the opportunity to avail the benedictions of Laylatul Qadr (the holiest night in Islam).
However, the pilgrimage itself is a sacred worship. Hajj is an obligatory duty while Umrah is an optional form of pilgrimage. Except during the Hajj months, Umrah can be performed at any time of the year.
It has immense importance and value in Islam. Currently, a huge number of people avail the venerated Umrah opportunity. The reason is that it is still affordable in this era of huge travel expenses. Moreover, anyone can plan an Umrah trip according to his ease and comfort.
Umrah in Ramadan
The holy month of Ramadan is considered the best time to embark on an Umrah journey. Indeed, it is the month of blessings and benedictions. Muslims prefer to visit the divine sites of Holy Kaaba and Masjid ul Nabawi (S.A.W.W) during this sacred month.
Both Umrah and Ramadan are the leading sources of self-repentance and soul's purification. Recently, numerous travel agencies have reported a visible rise in people opting for Ramadan Umrah packages.
Muslim Holy Travel is serving you with the best Ramadan Umrah packages. It is the most reliable and credible travel agency, currently serving a number of pilgrims. Its Umrah packages, particularly Ramadan Umrah offerings are highly famous among Muslims.
What are Ramadan Umrah Packages?
These are special types of Umrah offerings, benefiting Muslims who wish to perform Umrah during Ramadan. These are affordable packages designed to cover all the essential requirements of pilgrims. Umrah's main aim is to emphasize spiritual upbringing.
These packages are crafted to simplify a pilgrim's Umrah journey. Moreover, these remarkable offerings also liberate pilgrims from the worries of legal documentation.
Undoubtedly Umrah requires meticulous planning and management. Ramadan Umrah offerings are designed to arrange a hassle-free Umrah journey for avid pilgrims.
What Facilities are Offered by Ramadan Umrah Packages?
These phenomenal Umrah offerings are rewarded for their countless benefits. No doubt, a huge number of Muslims are availing these packages. Therefore, these Umrah dealings are designed to cater to the needs of all classes of people.
They are economical and easily available. They not only cover the pilgrims' basic necessities but can also provide them with their demanded luxuries. The following list comprises some significant offerings of these Umrah packages:
Allow you to pick the desired accommodation
Facilitate you with ground transportation
Help you in fulfilling legal requirements
Simplify your Umrah by instructing its rituals
Aid you in getting much from the trip
Online support you by addressing your queries.
Let's explain each of these points in depth.
Select the Desired Accommodation
Undoubtedly, the whole Umrah journey is comprised of some days. Opting for accommodation is an essential requirement for pilgrims. The state of Saudi Arabia is saturated with plenty of hotels, apartments, quarters, and suites. Travel agencies provide you with a list of staying options during your Umrah journey. Ramadan Umrah packages allow you to avail the services of economical as well as luxurious hotels.
You can comfortably pick the option according to your budget's flexibility. Moreover, you can also add the services on your demand. These peculiar Umrah offerings are renowned for providing accommodation to the pilgrims near the sacred places. Hence, by considering these packages, you can have your desired staying place during your Umrah trip.
Get the Facility of Ground Transportation
Pilgrims are concerned regarding commutation during their Umrah's journey. Certainly, they are new to the Saudi routes and unaware of their traffic laws. Indeed, the provision of ground transportation is their ultimate requirement.
Ramadan Umrah packages ensure the provision of high-quality vehicles, driven by expert drivers. These conveyances are controlled by the latest technologies and experienced drivers.
Moreover, these transportation services can facilitate you in relocating between your hotel, airports, and visiting places. Another advantage of these conveyances is their remarkable accommodating capacity.
They are large in size and can easily fit in a group of pilgrims. Hence, by accepting these phenomenal Umrah offerings you can liberate yourself from the commutation worries and can solely focus on your worship.
Get Help in Legal Documentation
Like other developed states of the world, the Kingdom of Saudi Arabia also has some laws. Embarking on an Umrah journey is not simple and easy. It requires the completion of several legitimate steps. Pilgrims are required to submit their essential documents and other details. Moreover, the whole visa processing and ticket booking is also an onerous procedure.
Ramadan Umrah packages assist pilgrims by providing them a thorough guidance regarding these authorized procedures. A travel agent is hired to provide complete relevant information to the pilgrims. Moreover, he is responsible for preparing pilgrims with the assemblage of required papers. In short, from visa processing to the flight's booking, everything is done by the travel agency. Hence, availing the services of these wonderful Umrah offerings streamlines the pilgrims' bureaucratic procedure.
Accomplish Your Umrah with Expert's Guidance
Umrah is based on accomplishing certain rituals. It involves performing tawaf, sai , and halq. Men are instructed to wear ihram while women need to wear any modest Islamic dress. There are several steps to follow while accomplishing Umrah. Pilgrims can most often find trouble in accurately performing Umrah rituals. They need an expert's assistance.
Ramadan Umrah packages accompany a professional travel guide with pilgrims. The guide is responsible for instructing and educating pilgrims regarding the right way of performing Umrah. Hence, agreeing to the terms of these packages assures you the accuracy of your Umrah.
Get Much Out of Your Umrah Trip
Umrah is of short duration and requires meticulous planning. Undoubtedly, there are several Islamic places to visit in Saudi Arabia and numerous religious activities to attend. Besides performing Umrah, pilgrims want to indulge in different activities like listening to Islamic lectures and attending seminars.
They also want to explore the Islamic heritage. Therefore, they need to plan and arrange their Umrah journey meticulously. Ramadan Umrah packages are designed to optimize time for eager pilgrims. They ensure the provision of less crowded routes for pilgrims' traveling. Hence, by saving tourists' precious time, these Umrah offerings aid them in getting much out of their trip.
Avail Online Support Services
Ramadan Umrah packages support pilgrims throughout their journey. These packages assist you in availing the digital support services of a travel operator. A professional travel agent is all-time available to address your queries. Hence, you can simplify your Umrah journey by freely contacting travel operators in case of any difficulty.
Ramadan Umrah packages are highly availed by a large community of Muslims. Muslim Holy Travel is always at your service to provide you with these exceptional offerings. Therefore, grab these packages immediately and perform the sacred Umrah rituals this Ramadan.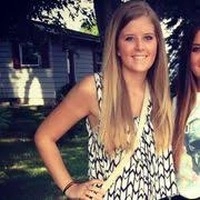 Ferona Jose is a passionate travel writer and blogger at Travelistia. She has traveled throughout Europe, Asia and the Americas. Her writing focuses on cheap travel destinations, travel experiences, cultural insights, and travel hacks.