Sacramento has a lot to offer for everyone, including couples. Before we list the top places to visit in Sacramento, go through our guide to must-have essentials in your travel backpack. If you are travelling by plane, there are several things which you must avoid. For example, Transportation Security Administration (TSA) recommends against carrying clip in hair extensions, bobby pins, and similar products. It is better to review the TSA guidelines before travelling by plane.
Things To Carry With You On The Trip
1. Picnic Supplies
While Sacramento has a lot to offer in terms of restaurants, we recommend eating outside as much as possible. There are a lot of public areas in the city that you can visit and enjoy a peaceful meal. Hence, we recommend packing picnic supplies such as fresh juice, sandwiches, and a nice book.
Don't forget to bring a nice blanket with you for maximum enjoyment. As you are travelling as a couple, we highly recommend indulging in some sport or physical activity. You can opt for a Frisbee (flying disc), football, or even badminton equipment. You can then munch away on your delicious food afterwards.
2. Beauty Products
It is always nice to have beauty products on your travel back. You can pack lipstick, an iconic highlighter, mascara, and others you like. Travelling does not mean that you cannot carry your favourite makeup. Instead, we feel that travelling gives you the licence to explore products you usually hesitate to use.
3. Clothes
If you are travelling in the summer, pack shorts and a t-shirt. However, nights can get chilly. So, pack a pair of jeans and a light jacket. We highly recommend exploring the city's nightlife as it offers quite a unique experience. The city offers various hiking tracks, so don't forget to carry hiking shoes and clothes. Women can pack yoga pants, as reviews indicate that yoga pants are ideal for hiking, regardless of the terrain. Men should pack light hiking pants to avoid luggage problems.
4. Sunscreen
Regardless of if you are travelling in the summer or winter, always carry around sunscreen. With the rising instance of skin cancer globally, apply sunscreen before going out.
5. Bike Helmet
Sacramento is a bike-friendly city. There are a lot of rent-a-bike programs that you can use, and cycling is an excellent past-time activity for couples. You will enjoy a great deal exploring the city on a bike. If you already have a bike helmet, we recommend carrying it with you, as it can help you save money on renting or buying a helmet. Spend the money elsewhere, such as local cuisine.
6. Swimming Gear
Temperatures in Sacramento can soar to unbearable levels during summer. Therefore, it is wise to carry around swimming gear such as shorts/bikini and flip flops. There are several swimming holes that you must explore. We recommend visiting Clark's Hole (American River Confluence). After parking your car at the Auburn State Park Kiosk, you must hike 0.6 miles one way. While the hike is relatively easy, there are some steep drops and rocky pathways. If you are bringing kids along with you on the trip, you need to be extra careful.
7. Electronics
Your personal preferences and circumstances will dictate the electronics you must carry during the trip. For example, if you are a digital nomad, you must carry around your laptop and a wireless Wi-Fi device. If you love photography, bring along your DSLR. In either case, don't forget to bring a power bank for your phone. We believe people should always have access to their phones, as it is critical during emergencies and sharing updates with loved ones.
8. Toiletries
If you are staying at a luxury hotel, you don't need to worry about the toiletries. If you are staying at a motel or Airbnb, you must carry a toothbrush, toothpaste, toilet paper, bandages, and soap. While you can buy them from any local shop in Sacramento, why waste your time and effort on such things? So, it is better to carry these from your home.
Places to Visit in Sacramento
We do recommend that you check these places online before visiting them. Why? Everyone has a unique taste, so you might not like the places we list below.
1. California State Railroad Museum
It is well know and highly visited one of the largest railroad museums in the world. Even if you don't like railroads or have no interest in them, it is one of the most popular attractions in the city. Hence, you must pay a visit. You can explore coaches/locomotives going back to 1860 from the inside.
2. State Capitol
It is the official state government building. Tourists are welcome to explore many of the places inside, including those dating back to 1860.
3. Old Sacramento
You should explore Old Sacramento, which covers around eight blocks. It houses historical buildings, and the area is National Historic Landmark.
4. Sacramento Zoo
If you are travelling with kids, visit the local zoo. It is home to more than 500 animals, including exotic ones.
5. American River Bike Trail/Jedediah Smith Memorial Trail
You must explore this trail at least once on your trip. The trail is ideal for hiking, cycling, and even horseback riding, which is one of the top reasons for its popularity.
Conclusion
It concludes our view on what you must carry for a couple's trip to Sacramento. Our tips can point you in the right direction, but you may need to make a few travel accessory additions or subtractions due to your preferences.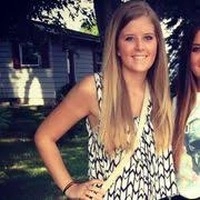 Ferona Jose is a passionate travel writer and blogger at Travelistia. She has traveled throughout Europe, Asia and the Americas. Her writing focuses on cheap travel destinations, travel experiences, cultural insights, and travel hacks.