If you're overwhelmed by the city life of Chicago and looking to find an escape to breathe some fresh area and experience nature, it's time to explore the best Chicago parks that cover 8.2% of land acreage. The city is blessed with 614 parks where you can visit with your kids and family to enjoy, work out, ride your bike, or play tennis.
We have compiled a list of the best Chicago parks to explore that provide you with a great outdoor experience in the city of gardens.
1. Millennium Park
Millennium Park has several attractions that make it one of the best Chicago parks to explore such as splashing in Crown Mountain, rock climbing at Maggie Daley Park, listening & watch at Jay Pritzker Pavilion, and taking a selfie on the Cloud Gate, aka "the Bean", etc. The Could gate was designed by Anish Kapoor who was inspired by the quality of mercury liquid.
2. Grant Park 
Grant Park is also considered the Chicago front yard that extends to around 312 acres and overflows with several engaging activities in the park. It's the type of park that will mesmerize you by offering its visitor to draw the imagery of a green oasis while standing in the heart of downtown.
3. The 606
It's an exciting unused railway track that is renovated to provide quick access to the east and west side of Chicago. The 2.7 miles long path connects many public art installations and several parks running through Wicker Park Bucktown, Humboldt Park, and Logan Square.
4. Lincoln Park 
The Lincoln Park drivers its name because of the standing President Abraham Lincoln sculpture in the park. It's one of the best Chicago parks to explore and offers interacting activities in the park like visiting Lincoln Park Conservatory, Lincoln Park Zoo, Chicago History Museum, and learning about butterflies at Peggy Notebaert Nature Museum.
5. Garfield Park 
Garfield Park is located on the west side of Chicago that has the best sport family to entertain its visitors to play baseball, boxing, basketball, tennis, and swimming experience. The pivotal point of the park is Garfield Conservatory which contains 120,000 plants of around 600 species extending to 1.6 indoor acres and 12 outdoor acres in the park.
6. Jackson Park
The park is named after President Andrew Jackson and is spread over 500 acres of land that carry dozens of bird species and lagoons used as fishing spots. The presence of the Museum of Science & Industry, an 18-hole golf course, a community farm, and an athletic field for a variety of sports make Jackson Park the best Chicago park to explore.
For information regarding a bus rental to explore Chicago and all the best parks!
7. Northerly Island Park
Northerly Islands Park extends to 119 acres of the peninsula that contains around 150 varieties of plants and is a paradise for watching different sorts of birds and wildlife. You can also have a fishing experience in the park but bring your flashlight to deal with the darkness around sunset.
8. Maggie Daley Park 
Maggie Daley Park has a skating ice rink built in the ribbon form that offers you a refreshing experience while eating snacks or hot chocolate taken from the Rink Cafe. It's one of the best parks to explore with your family because the park has separate kids' playground with a 12,000-square-foot slide crater for kids.
9. South Shore Cultural Center Park

South Shore Cultural Center Park is considered a Chicago Landmark that is also included in the National Register. The 70 arches park has a butterfly garden, nature sanctuary, nine-hole golf course, open space for picnics, and beach to have a thrilling experience visiting the park.
10. Humboldt Park 
During the summer season, Humboldt Park is the best place to visit which has its own inland beach and inspiring playgrounds. You can interact with the locals who have barbecues and picnics in the warmer weather or visit the community garden which is a replica of Wrigley Field.
11. Douglass Park
Douglass Park is an inspiring place to meet with one of the main characters involved in the abolition of slavery movement, Fredrick Douglass. You can explore the historic house of the legend and look at the 19-minute film "Fighter for Freedom" based on Douglass's life journey.
12. Winnemac Park 
Winnemac Park is around 22.38 acres of park that share its land with Shappel Elementary School and Amundsen High School. The park has 2.7 acres of natural region where you can relax in the green space while looking at the variety of butterflies and birds.
13. Indian Boundary Park 
Indian Boundary Park is a cultural center where children and adults receive painting, dance, piano, and voice lessons. Indian Boundary Park engages its visitors because of attractions like Tudor style field house, public zoo, duck-filled lagoon, sandbox, and four tennis courts.
14. Palmisano Park 
Palmisano Park is located in the southwest region of Chicago in the middle of the Bridgeport community. The 26.60 acre has something outstanding to offer as 40 feet of limestone cliffs, waterfalls, ponds, and a stream.  The park is also suitable for carrying out other activities like hiking, running fishing, kite flying, etc.
15. Union Park 
It's the 13-acre part that is situated between the United Center and restaurants of Randolph Street. Union Park is one of the best Chicago parks to explore because it not only offers you an opportunity to play in the basketball courts, baseball courts, and soccer fields but also has a famous swimming pool for travelers.
16. Ping Tom Memorial Park 
Ping Tome Memorial Park used to be an Indiana Railroad yard that was converted into a park by Chicago Park District in 1998. The park provides an exceptional view of the Chicago River that attracts families to have fun in the children's playground. The 17-acre Ping Tome Memorial Park is a perfect spot for practicing kayaking and day paddling down the Chicago River.
17. Sherman Park 
Sherman Park is a 60-acre park that is surrounded by a circular ring-like pond. The incredible structure of the park always provides you with a view of water irrespective of your location. It has a neoclassical bridge as you cross it, you will land on the baseball, and football field.
18. Portage Park 
Portage Park is a 38-acre park, packed with history as it's the same point where the US Olympic swimming pool trails were conducted and Mark Spitz set a new world record. You can have different sports in the park such as baseball, tennis, and basketball. On the flip side, the trail near the water is available for travelers to jog, bike and simply walk.
19. Marquette Park 
You can have the best recreational activities in the 315-acre Marquette Park. It offers 9-hole golf course, a basketball court, a tennis court, and a lagoon for fishing & kayaking. With the presence of an oak savanna, the visitors can experience the biodiversity of the park situated on the southern shores of Lake Michigan's which present breathtaking views of the lake.
20. Milton Lee Olive Park 
Milton Lee Olive Park is one of the best Chicago Parks to explore that is secluded from urban life and sits near the third largest Great Lake, Lake Michigan. There are several benches available in the park under the honey locust trees and in the open where you simply sit quietly to watch the skyline along Lake Michigan.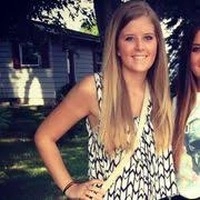 Ferona Jose is a passionate travel writer and blogger at Travelistia. She has traveled throughout Europe, Asia and the Americas. Her writing focuses on cheap travel destinations, travel experiences, cultural insights, and travel hacks.