Switzerland is a splendid country with so many mesmerizing landscapes, natural sceneries, and delicious cuisine. If you are traveling to Switzerland from the US, you'll get an adventurous bumper package. You can visit its gigantic mountains for adventures and bustling cities for amazing culture and unforgettable memories.
With so much to enjoy and visit Switzerland's famous destinations, packing the important things is hard. For your convenience, we have comprehended the ultimate checklist for traveling to Switzerland from the US which includes all the important information about stuff to pack, famous destinations, and general information about Switzerland.
Required Documents for Travel
➜ Flight ticket
➜ Passport
➜ Tourist Visa
➜ Identity card
➜ Driving license needed if you are planning to rent a car
➜ Travel Insurance
Tourist Visa
In central Europe, an amazing and gorgeous country Switzerland is located and this country is landlocked. This country is surrounded by France, Italy, Austria, Germany, and Liechtenstein.
Switzerland and its neighbors are not a part of the European Union so, you need a travel visa to enter Switzerland. If you are traveling from the US with a US passport, you can travel easily visa-free to Switzerland. The only thing that you need to ensure is that the expiry date of your passport is not within 6 months.
Currency
As we have discussed earlier that Switzerland is not a part of the European Union so, Swiss Francs or CHF is its official currency. If you are traveling from the US, make sure that change your USD to Swiss Francs because you are going to need it very much at restaurants, buying train tickets, etc.
Spoken Languages
An interesting thing about Switzerland is its four official languages which are French, German, Italian, and Romansh. While planning your trip to Switzerland from the US, keep in mind that you must understand any one of its languages (not completely but partially can work too).
Perfect Time to Visit
Switzerland is a wonderful country that experiences all amazing seasons. If you are planning to travel from the US choose the month that is less crowded with beautiful weather and reasonable accommodation rates. Offseason is the perfect time to visit Switzerland and enjoy this gorgeous piece of land.
➜ January: Low season, Ski time.
➜ February: Ski time.
➜ March to June: best season to visit, Fewer crowds and get benefits from travel deals.
➜ July to August: peak season, crowded, warm, and rainy.
➜ September to November: off-season month, enjoy hikes, festivals, and fewer crowds.
➜ December: Christmas time.
Read Also: 12 Best Babymoon Destinations in the USA for Expecting Parents
Budget
Before you start your tour from the US to Switzerland make sure that you have an extra budget to enjoy in Switzerland without worrying yourselves. Switzerland is an expensive country. Food and accommodation rates can be so high in peak season. Try to save as much money as you can using public transport than using taxis for traveling in Switzerland.
List Of Famous Destinations
From history, culture, mountains, lakes, and adventurous places, there is something for tourists to adore. You can enjoy hiking and admire medieval old towns, art galleries, fancy dinners, luxury hotels, and the finest shopping lanes. Some amazing destinations that you must know before you plan your trip are:
➜ Zürich
➜ Zermatt
➜ Matterhorn
➜ The Bernese Oberland
➜ Glacier Express
➜ Bernina Express
➜ The Golden Pass
➜ Swiss Alps and many more.
Travel Packing List
Before you hop on the plane from the US to Switzerland, there are a few things that you must pack that might help you in making your journey memorable. We have made a list of some necessary travel things.
➜ Clothes according to the season
➜ Short sleeve t-shirts
➜ Long sleeve t-shirts
➜ Sportswear
➜ Trousers
➜ Nice jacket for the city sightseeing
➜ Warm jacket for the mountains
➜ Rain jacket
➜ Swimsuit, if going swimming
➜ Socks
➜ Underwear
➜ Ski wear, if going skiing
➜ Comfortable Shoes
➜ Gadgets
➜ Smartphone
➜ Smartphone charger
➜ Power bank for your phone, if needed
➜ Camera + charger
➜ Additional batteries for your phone, and camera.
➜ Travel adapter plug for Switzerland
➜ Kindle
➜ Waterproof bag for the gadgets
➜ Umbrella
➜ Sunglasses
➜ Summer Cap and warm hat
➜ Gloves in the winter
➜ Scarf in the winter
➜ Towel
➜ Sun cream
➜ Toothbrush
➜ Toothpaste
➜ Hairbrush
➜ Travel medicine
➜ Headache pills
➜ Sunburn lotion
➜ First aid kit
➜ Band-aid
Conclusion
Well! we hope this ultimate checklist for traveling to Switzerland from the US will help you in planning and making your journey memorable. Enjoy your lovely and adventurous trip to Switzerland with your friends and family and for more travel tips and healthy content, follow us.
Read Also:
Submit Your Travel Story – Write For Us
How to Keep Breast Milk Frozen while Traveling?
Top 20 Must-Have Amazon Products Before You Travel
12 Unusual Places to Visit on Earth That Will Leave You Breathless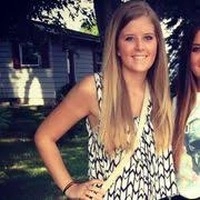 Ferona Jose is a passionate travel writer and blogger at Travelistia. She has traveled throughout Europe, Asia and the Americas. Her writing focuses on cheap travel destinations, travel experiences, cultural insights, and travel hacks.